In this issue we explore Terengganu; a state in the east coast of Peninsular Malaysia. Terengganu is a state rich in culture and heritage, wild nature, and delicious food. In this issue we time travel back to the 1800s, hangout with gentle giants, visit and play with the king of Malaysian rivers, checkout old houses that once belonged to legendary warriors, and so much more. 
Click the articles below to read.
Terengganu is known aroud the world for its beautiful islands such as Redang Island, Perhentian Island, Lang Tengah Island, Kapas Island, etc. and mainland Terengganu has always been seen as a transit point for those visiting these islands. What many do not know is that Terengganu's mainland has plenty to offer. Click the articles below to read about some of the hidden treasures that Terengganu has and perhaps on your next trip to the islands, you will also keep a few days to visit mainland Terengganu.
Go back in time to a Malay heritage village and experience life the way it used to be.
Elephants have a new home in Kenyir. Learn more about the Kenyir Elephant Conservation Village here.
There is a smaller version of the Amazon Rain Forest here in Terengganu. Read more about it here.
Meet the king of Malaysian Rivers (Mahseer fish) here in Kenyir. Click to read
River terrapins are facing some serious threat. The Terrapin Conservation Centre in Terengganu aims to save them.
This is the site where the Terengganu Inscription Stone was first found. Click to read more about it.
Two Unique Places To Stay At In Terengganu
Terengganu is a state rich in heritage and blessed with lovely nature. As such when visiting Terenggnu one must also include visiting the heritage sites and spend some time admiring nature. Should you decided to do so, here are two places that you can consider staying at.  
Here is a resort that offers you an historical experience. Certainly a must read should you plan to (or not) visit Terengganu.
Kenyir Eco Resort is one of the more modern floating resorts at Kenyir Lake. Click here to read.
Five "Unearthed" Gems In Terengganu For Foodies
Food is an essential part of our lives and we need to eat no matter where we go to. There are plenty of mediocre tasting food places for those who don't give two hoots about taste and then there are the hidden gems for those who indulge instead of just eat. When we travel we want to enjoy the local delights of the places we visit and indulge our senses into a world of spices, fragrances, and heavenly tastes. So should you visit Terengganu on the east coast of Peninsular Malaysia; here are five hidden gems known by the locals but off the touristy trail, except for one; the first one.
Looking for a lovely dining experience by the river? Checkout Hotel Seri Malaysia's Steamboat Grill.
A hip and lovely place to hangout by the beach, have a meal, and relax as the sea breeze blow.
For authentic keropok lekor (a famous local snack) visit Keropok Lekor Selekoh Sungai Rengas.
This is a delicious local delicacy not to be missed when you visit Terengganu.
Selera Warisan at Warisan Pahlawan Resort serves on of the best home cooked local cuisines not to be missed.
Hotels To Stay At When in Malaysia
Here are two hotels that we recently visited and recommend them should you be visiting Selangor or Johor. In Selangor (Puchong to be exact) sits Four Points By Sheraton, a city hotel that is conveniently located within walking distance of various food places with easy access to nearby shopping malls. The other hotel is the Amari Hotel Johor Bahru in Johor. The Amari Johor Bahru is also conveniently located near shopping malls. If you are travelling to Johor with your family (with kids in tow), checkout the Angry Bird Activity Park in Komtar JBCC (walking distance from Amari Johor). Lots of fun to be had there. You can read more about Angry Birds Activity Park in an earlier issue by clicking the link below.
Family Rooms at Four Points By Sheraton Puchong. Read about it here.
The Amari Johor Bahru is a lovely place to stay at in the heart of Johor Bahru City. Click here to read.
Click here to read more articles in this issue of Escapy Travel Magazine
Click here to check read an earlier issue of Escapy Magazine – Wild Beats & Fun
Do Not Miss Another Issue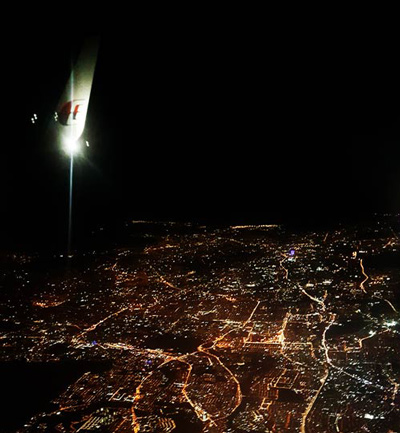 Should you have any enquiries do contact us please...