Some places serve very memorable dishes but this place, Selera Warisan at Warisan Pahlawan Resort does not fall in line with them. They in fact do what only a few can and that is to serve impressive dishes that look simple but taste superb. There is more. The place in itself is special, especially when one knows what the place is all about. Selera Warisan is not just about food. Warisan Pahlawan Resort is not just a resort. There is a lot of history here.
A local heritage saved and preserved here at Warisan Pahlawan Resort.
I will not dwell on the resort here as there is a whole article on it in this issue. You can click on the link below to read about the resort anytime you intend to. All I can say is that this place has a time portal and when you step in, you're brought back to a time in history that are only read in history books these days (that is until now). As for the Selera Warisan restaurant; the food served here are simple home-cooked food dished out by a chef that is also a loving mother. What I am trying to say is that the dishes served here are not just made up of ingredients such as meat, herbs, vegetables, etc. but also passion and love.
Delicious local delicacies cooked with passion. 
The resort is a family managed business and so is Selera Warisan. They serve Malay cuisine some of which I have not even heard off despite having grown up in Malaysia and actually lived in Terengganu for a few years. Dishes such as  Sayur Lemak Kulit Rambai (Baccaurea motleyana fruit also known as rambai fruit) is totally new to me. Most city folks would probably not have heard of rambai fruit let alone this dish. Sayur Lemak Kulit Rambai is a simple dish made up of vegetables, the skin of the rambai fruit, herbs, and coconut milk.
Other dishes that blew my mind are:
Lampam berlada / berlado (tin foil barb fried with chilli) a tasty and spicy dish.
Tilapia paeh tempoyak (tilapia fish in tempoyak gravy) a dish cooked with fermented durian and various spices.
Ikan tawar panggang (baked freshwater fish).
Fried river fish.
Fried chicken.
Kerabu pucuk paku (edible jungle ferns).
Brinjal curry.
Well, if you wondering how good fried chicken can be; let me put it to you this way… If you love Kentucky Fried Chicken (KFC), you will be heartbroken after eating this. Your lovely KFC chicken comes nowhere close. Of course it is not fair to compare a commercialized product such as KFC with a product prepared and cooked from the heart.
If I have to choose one winner amongst all the food that I enjoyed there that day; the one that takes the trophy is the fried river fish. Being an angler, I am familiar with the fishes that she cooked for us and one thing I know is that most people preparing these fishes, and that includes restaurants (big restaurants chains included); do not know how to do it well. Or maybe they do but just do not do it. She did it. For that I am so very impressed with her knowledge and cooking.
Mangosteen tree at the resort. This is where we got our mangosteens. 
Of all the restaurants and food places I ate at during my trip here in Terengganu; Selera Warisan @Warisan Pahlawan Resort hands down is the best place I have eaten at. Special thanks to Gaya Travel, GO Nature Travel and Tours, and Tourism Terengganu. If you are planning a trip to Terengganu; wait… Just go ahead and plan a trip to Terengganu and pay Warisan Pahlawan Resort a visit. Remember, to keep space in your tummy for the delicious food at Selera Warisan. Oh yes, click on the link below to read about Warisan Pahlawan Resort.
Plucking mangosteen from the mangosteen tree.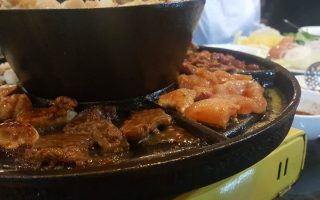 Looking for a lovely dining experience by the river? Checkout Hotel Seri Malaysia's Steamboat Grill.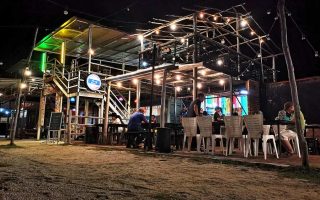 A hip and lovely place to hangout by the beach, have a meal, and relax as the sea breeze blow.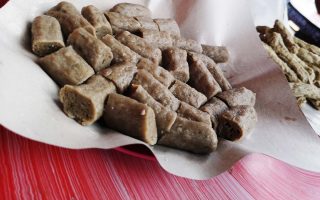 For authentic keropok lekor (a famous local snack) visit Keropok Lekor Selekoh Sungai Rengas.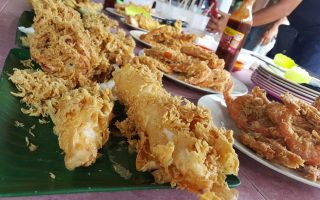 This is a delicious local delicacy not to be missed when you visit Terengganu.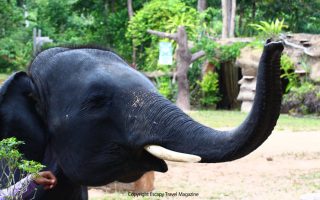 Click here to read more articles in this issue of Escapy Travel Magazine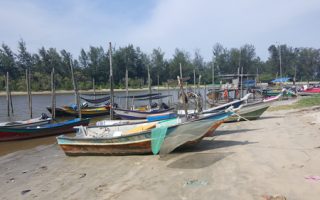 Return to the main page of Escapy Travel Magazine
Do Not Miss Another Issue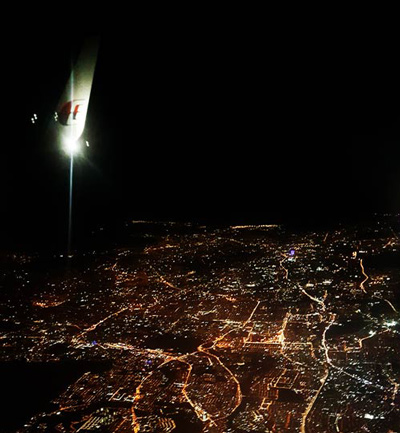 Should you have any enquiries do contact us please...