Hipster places built using old shipping containers are mushrooming here in Malaysia. One of them is here in Pantai Kampung Tok Jembal (Tok Jembal Village Beach), Kuala Terengganu, Terengganu. It is by a beach and is a place where the local folks come to hangout and relax. It is called Uptown Kontena. Being by the South China Sea; Uptown Kontena is a nice place to relax and take in the cool sea breeze.
Uptown Kontena is a nice place to sit back and relax at.
There are a few eateries available here to choose from and they operate from within old shipping containers that have been refurbished and repurposed. We were recommended to try Thai food at Aroy Kitchen. Aroy Kitchen serves a variety of food and I am not sure if the food is Authentically Thai but the food is pretty good.
Aroy Thai Kitchen; nice place to have a meal and relax. The band plays in front of the restaurant (during our visit). 
I had rice with seafood and it was tasty. The portioning is quite large too. I also had Mango Pulut; a Thai dessert made up of mango, sticky rice, and sweet coconut milk. Mango Pulut is tasty and sweet; something that all sweet toothed foodie will enjoy. But amongst all the food that I had there, my favourite dish is the fried calamari. I can sit here with just a plate of their delicious fried calamari and listen to the band play as the cool sea breeze of the South China Sea blows.
Seafood with rice; tasty, but I am not sure if it is really a Thai dish. 
Delicious fried calamari, my favourite dish here.
Tasty fried calamari, with or without the sweet chili sauce.
Should you visit Kuala Terengganu and have the evening free, the Uptown Kontena will be a good place to visit. There are a few eateries to choose from depending on the type of food that you would like to have. After all the ordering is done you can just sit back and take in the relaxing beach atmosphere.
Note that Uptown Kontena opens only from 5 in the evening to 2 in the morning.
Live band at the Uptown Kontena that entertained us during our visit.
Additional Information
Address: PT 31964, Kg.Tok Jembal, 21000 Kuala Nerus, Terengganu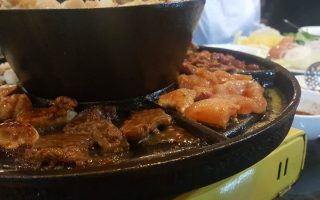 Looking for a lovely dining experience by the river? Checkout Hotel Seri Malaysia's Steamboat Grill.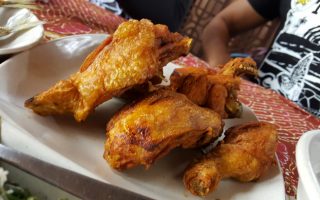 Selera Warisan at Warisan Pahlawan Resort serves on of the best home cooked local cuisines not to be missed.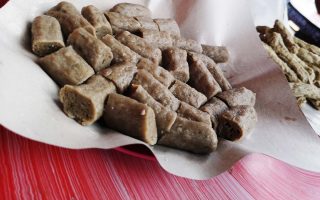 For authentic keropok lekor (a famous local snack) visit Keropok Lekor Selekoh Sungai Rengas.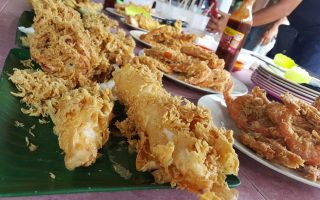 This is a delicious local delicacy not to be missed when you visit Terengganu.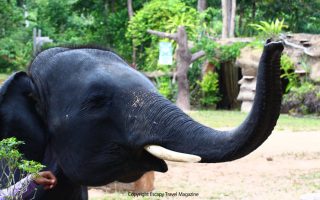 Click here to read more articles in this issue of Escapy Travel Magazine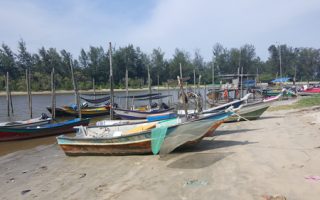 Return to the main page of Escapy Travel Magazine
Do Not Miss Another Issue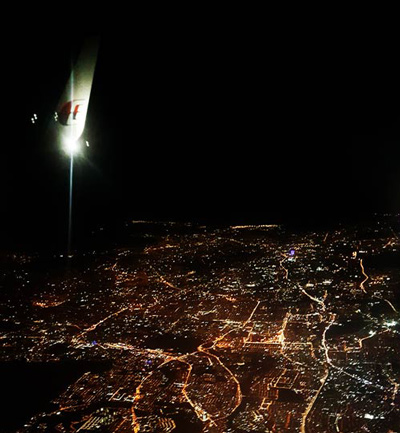 Should you have any enquiries do contact us please...