Four Points By Sheraton Puchong is a city hotel located in Puchong, Selangor. City hotels tend to be frequented more by business and sales people, but families do stay at such hotels too. With that in mind Four Points By Sheraton Puchong recently launched family oriented rooms.
The family room with a king size bed and castle.
Family Rooms
The Family Rooms at Four Points By Sheraton are big and cosy. The one we stayed at had a comfortable king size bed, a table to do work at, ironing board and iron for those business shirts, and a huge bathroom with lots of floor space. All these are the essentials for the business person but they have one thing that makes children; younger ones especially, happy. They have a castle in the room for kids to play at while mom and dad get some work done.
Workstation in the family rooms.
Fitness Centre
The hotel has a 24 hours fitness centre aka gymnasium for those who are diligent in maintaining a fit and healthy body. The fitness centre is well equipped to suit most fitness buffs. They've got treadmills, stationary bicycle, various machines, dumbells and other weights. Apart from these are pumped up balls and half balls or Bosu balls for balancing. The gymnasium is air-conditioned thus providing enough comfort as one tortures oneself (or challenges oneself depending on how you look at it).
The fitness centre has most of the workout equipment needed by the fitness buffs.
Cardio machines to get the heart pumping.
Dumbells ready for most fitness buffs.
The fitness centre is quite complete having most things to work out those muscles.
Swimming Pool
Should one prefer a different kind of workout, there is an outdoor pool just outside the gymnasium. The outdoor pool will certainly be a hit for children since most children love splashing about in swimming pools. The swimming pool is surrounded by a deck allowing sun "worshippers" to take in lots of sun. There are deckchairs on this deck for those who just want to sit back and relax out in the open.
The swimming pool, a nice place to relax and cool off.
Filling One's Tummy
Food is a must have at all hotels. Food is not just an income earner to hotels but also a crowd puller especially when the food served are good and tasty. People like recommending eating places and when the food is good, the mouth that has tasted will do the talking. This brings us to…
Chef playing with fire at the barbecue. 
The Eatery
The Eatery is an all day signature dining restaurant. That serves a variety of food from local delicacies to international cuisines. The food served here is tasty but amongst all the tasty food available here, satay is my favourite. The meat, both chicken and beef, are well marinated, and the peanut sauce is tasty. Another favourite of mine is the steamboat where sticks of squid, chicken meat, fish balls, prawns, etc. are cooked in boiling clear soup or tomyam soup. The meat soaks up the tasty flavours of the soup as they are cooking and in return burst these flavours when they are being eaten. Just simply tasty.
The place to enjoy good tasty food.
Fresh Seafood on ice, served cold.
As for desserts there are sweet cakes and tarts, fruits, etc. Should fruits be considered dessert? Hmmm, this I am not sure. What I am sure of is the delicious 'rojak' that they make. Small cuts of green mangoes, papayas, guavas, etc. mixed together it sweet 'rojak' sauce is really yummy. This however, is an acquired taste and may not agree with some people.
Delicious chocolate cake, one of the many sweet desserts available for those with a sweet tooth.
A special delight that I love here is the teppanyaki ice-cream. Teppanyaki ice-cream is ice-cream scooped onto a very cold ice slab and squished to perfection. The ice-cream is then reshaped into squares, rectangles, or rolls, and served either on its own or with toppings. The squishing of the ice-cream makes it smoother.
Chef squishing the ice cream on a slab of ice.
Teppanyaki ice-cream in a roll.
We had our tummies filled all the time having enjoyed buffet breakfast, lunch, and dinner. We wanted to do the Puchong food trail but didn't do so as we were just full all the time and never needed to leave the hotel in search of food.
Back to children; children being children, they tend to become restless and when that happens during meal times they can be a handful to handle. The Eatery has a play area for children to play at while the adults enjoy a sumptuous meal.
Children play area at the Eatery.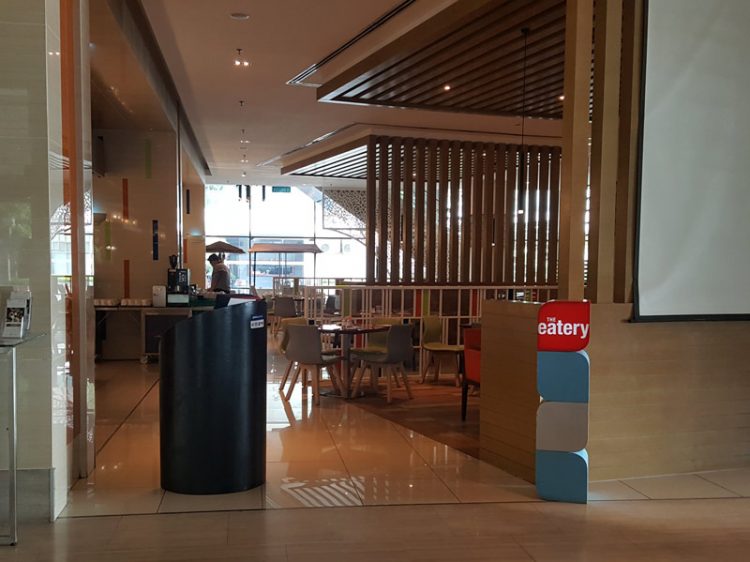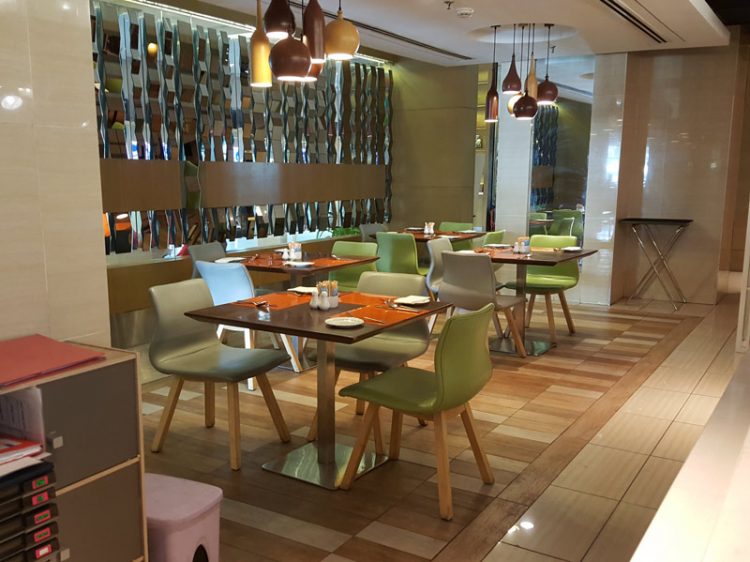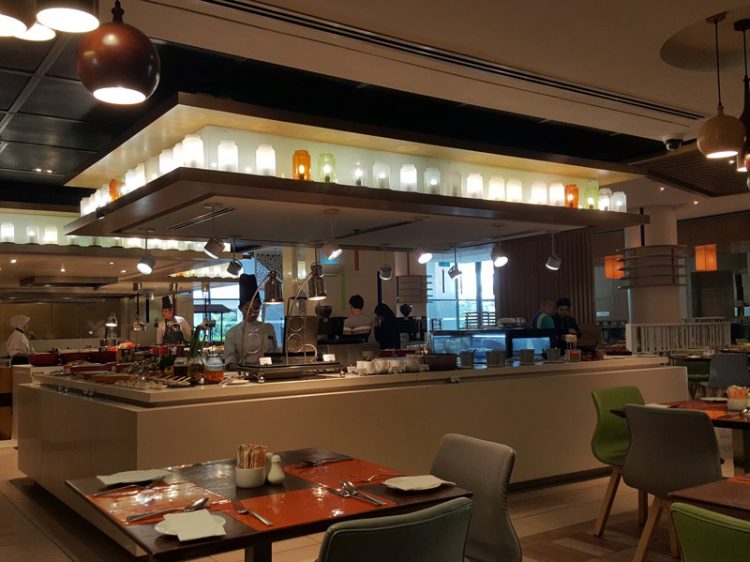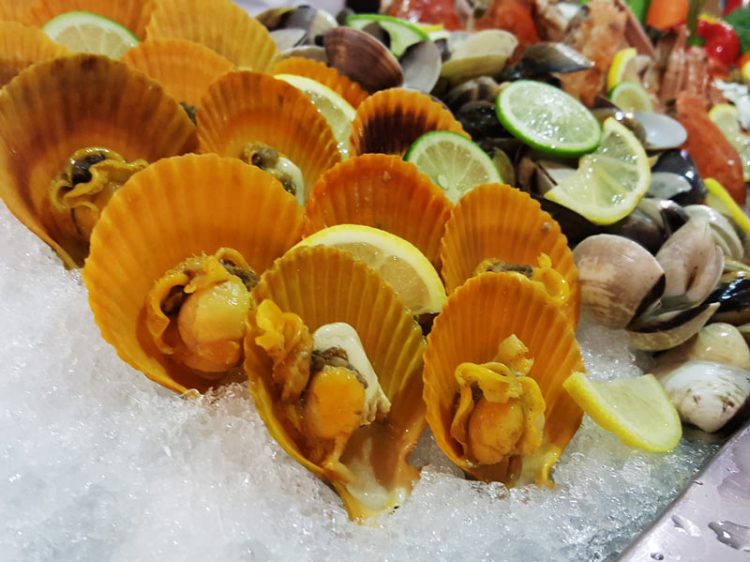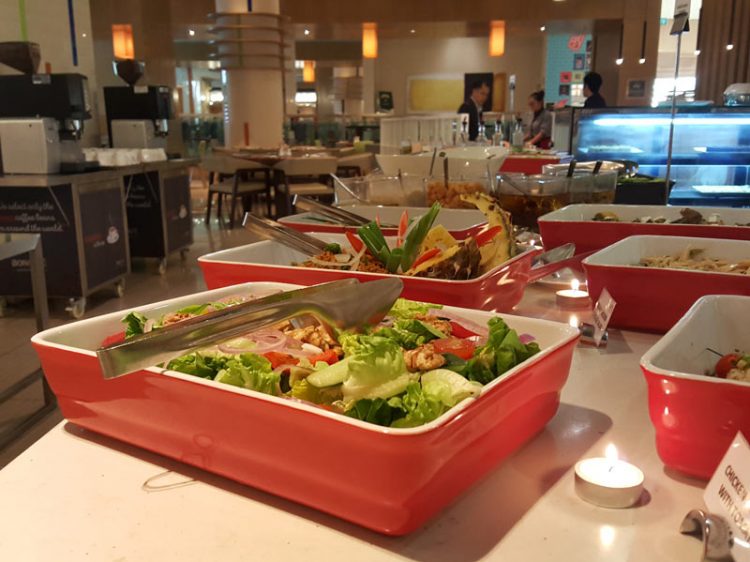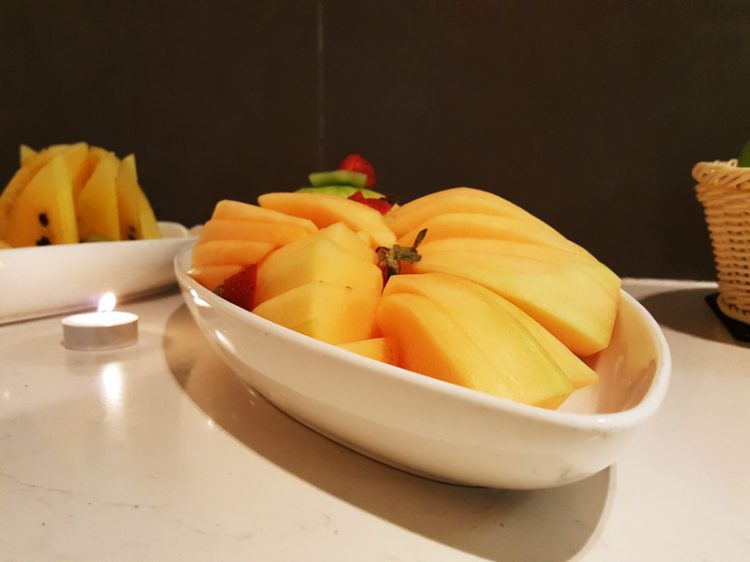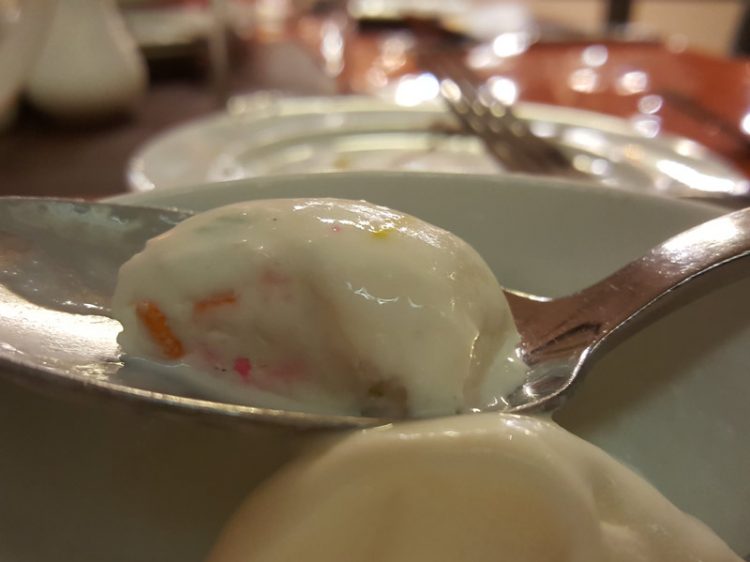 Best Brews
Should one decide to just sit back and relax with a beer or a cocktail in hand, Best Brews is the place to be at. One can sit back and enjoy the music dished out by the live band. Should you prefer not to have alcohol there are mocktails and juices too.
Best Brews, is said to be one of Australia's best breweries. 
A cocktail called Blue Hawaii at Best Brews.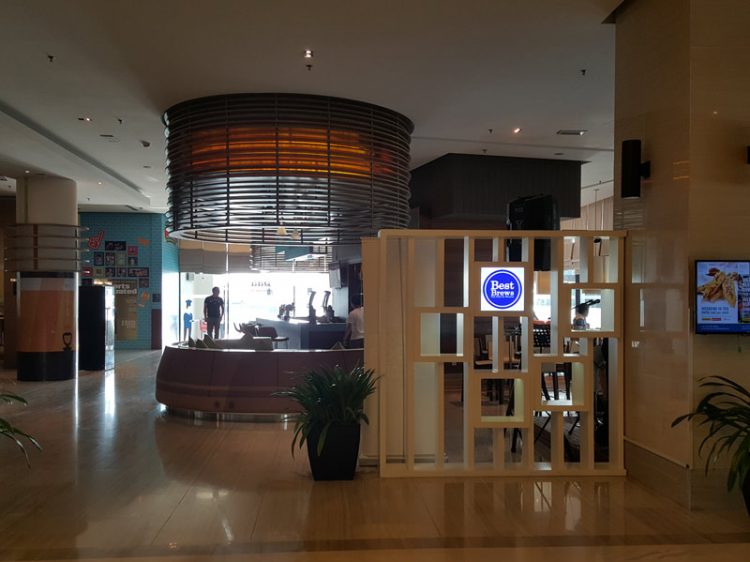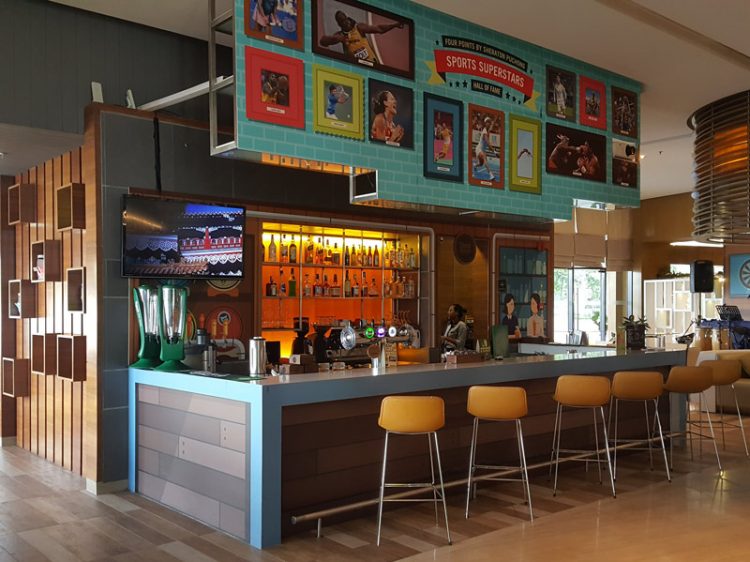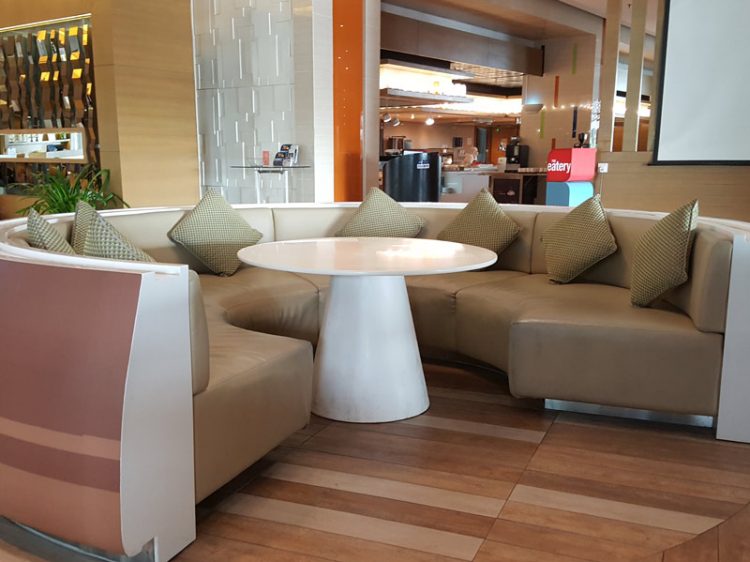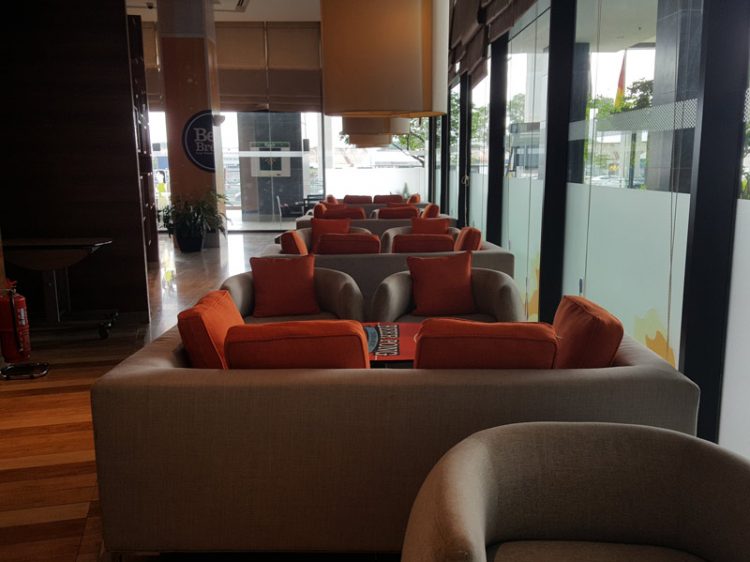 General Information
Room Types
Deluxe King Room
Deluxe Twin Room
Deluxe Corner Room
Executive Suite
Family Room
Hotel Features
Free high speed WiFi in all rooms and lobby area
Four Points by Sheraton Four Comfort signature bed
24-Hours Fitness Centre
Disability-friendly rooms
i-Spot connectivity station
Outdoor swimming pool
Free shuttle service
Meeting & Weddings
1358 Square meters of meeting and banquet space
High ceiling, pillar-less ballroom
All venues are equipped with WiFi and AV facilities
VIP holding room available
Further Information
Address: Four Points by Sheraton Puchong
1201, Tower 3, Puchong Financial Corporate Centre (PFCC), Jalan Puteri 1/2, Bandar Puteri, Puchong, 47100, Malaysia
Phone: (60)(3) 5891 8888
.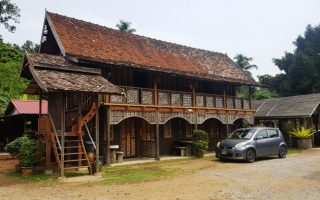 Experience staying in a house that once belonged to a legendary warrior. Read about it here.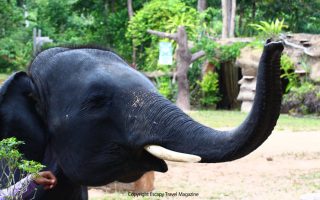 Click here to read more articles in this issue of Escapy Travel Magazine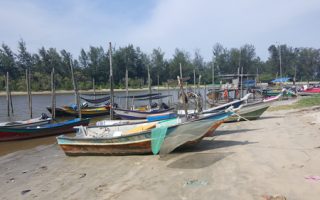 Return to the main page of Escapy Travel Magazine
Should you have any enquiries do contact us please...