Family Fun In Johor - Angry Birds Activity Park
Whether or not you like the Angry Birds this park is bound to bring out the kid in you and get you all loony. This here is why I recommend this park…
Another fun theme park in Johor is the Angry Birds Activity Park in Komtar Johor Bahru City Centre (JBCC), Johor Bahru. This loony indoor theme park is certainly one of the more fun theme parks available here in Johor. Whether you are a fan of Angry Birds or not; you will certainly have lots of fun here.
I for one was somewhat sceptical prior to my visit thinking that it is a place mainly to entertain kids. Little did I know that this fun themed park brought out the kid in me. Nowadays I find myself wanting to return and go loony all over again. Who would have thought that a little theme park inside a shopping mall had so much fun to offer.
Lots of fun things from the Angry Birds Franchise.
Go Crazy
The Angry Bird Activity Park allows one to go crazy swinging about like Tarzan, jumping down from a platform onto an air pillow, jumping on huge trampolines, shooting targets, and even going crazy rolling inside a tyre. There are activities for the young to even adults to participate in.
There are 9 sections in the park for one to go to. They are the Entrance and Counter section where we were welcomed with song and dance (not sure if it is a norm here), Danger Zone, Utopia, Classic, South Beach, Parents Lounge, Red's Jungle Run, Snack Bar, and Angry Bird Shop.
This video of my friend spinning in the tyre and going wonky after still cracks me up every time I watch it. 
Driving in the park is permitted.
Take Note
You will not be allowed to wear your shoes into the park and must wear non-slip socks or socks with grip. These socks are sold here. Some of the activities here are best done without anything in your hands and pockets for your own safety such. As such you can rent a locker to place your belongings in them.
Angry Bird Red waiting to be photographed.
Miscellaneous Information
Tickets allow multiple entries within the same day. This means that you can go in and out of the park from the time you get your tickets till the time the park closes at 10pm. This is fantastic as the park is based in a shopping mall and this allows you to take a break from fun; go get something to eat, do some shopping, and return for more fun.
As for accommodation; there are lots of places to stay in since the location of Komtar JBCC is in Johor Bahru city itself.
Ticket prices:
Normal RM75.00
MyKad / MyKid RM60.00
Click for more info.
https://order.angrybirdsactivitypark.my/selection2.aspx
Address: Level 3 KOMTAR JBCC, Johor Bahru City Centre, 80000 Johor Bahru, Johor, Malaysia.
Contact: +607 300 5090
Opens daily from 10am to 10pm

Three Fun Parks
There you go, the three fun parks in Johor should you be holidaying in Johor. Here is another thing to note. The Sanrio Hello Kitty Town is near Legoland Malaysia. So if you're on a 2 days trip to Johor you can spend the first day in Sanrio Hello Kitty Town and the next day in Legoland Malaysia. Just a thought.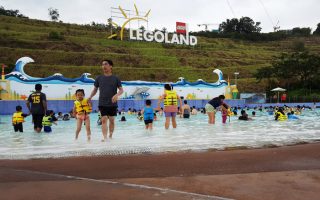 If you liked the above article, you may also enjoy this; Family Fun In Johor – Legoland Malaysia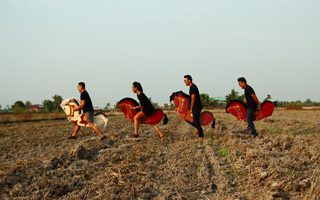 Click here to read more article in this issue of Escapy Travel Magazine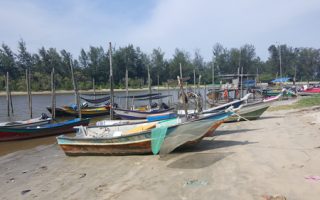 Return to the main page of Escapy Travel Magazine
Should you have any enquiries do contact us please...