When it comes to good and warm hospitality; Thailand is the place to look at. As a former hotelier I have always been impressed by them and have often shared with my hotelier friends that if you want to know what good service is; go to Thailand for a holiday.
The Thais certainly are experts in providing good and warm hospitality the moment you step into their doors. I believe it is in their culture to do so but culture alone is not enough. I also believe that they have been trained to provide such good service and doing so enhances what culture dictates.
During a recent trip to Johor I had the opportunity to stay at the Amari Johor Bahru, a hotel managed by ONYX Hospitality Group that is based in Bangkok, Thailand. Needless to say, my expectations were high upon arriving at the hotel.
Elephants have a big place in Thai culture. 
It All Begins On 6th   
While the lobby of most hotels are on the ground floor or the entrance, some have them on higher floors. The Amari Johor Bahru's lobby is on the 6th floor. That said, the impression one gets when one goes in through the door at the ground floor changes when the doors of the elevator opens on the 6th. The 6th floor is where it all begins starting from the check-in by the friendly Front Office staffs to relaxing therapies at the spa.
The lobby is a sight of grandeur designed with contemporary Malaysian and Thai touches. In Thailand, elephants are given a special place as they have helped build the country from times of war to building the country's infrastructures. They are a big part of Thai culture. Elephants have a special place here too at the Amari Johor Bahru. They can be seen on decorative panels around the lobby. Not just any elephants but Thai elephants.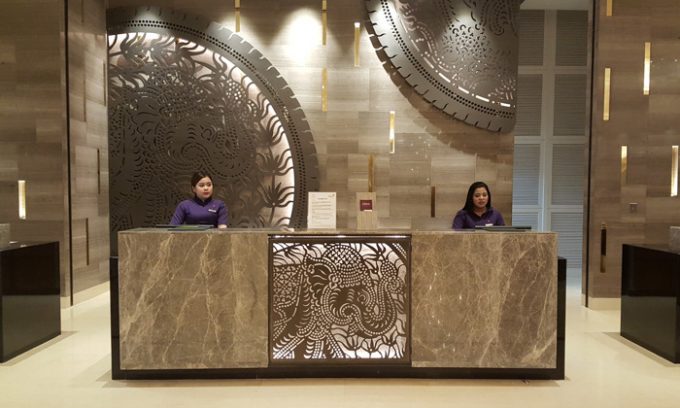 The helpful and friendly staffs at the front office. One even offered to walk me up to the 8th floor (need a key card to enter) where the pool is as I wanted to take some photos but have already checked out.
The 6th floor is also where thinkers come together to create great things. Apart from meeting rooms there is a library where one can do some reading, a lounge for hanging out perhaps playing pool while the mind relaxes, and an idea room where fellow thinkers can have a sit down and brainstorm in a casual environment.
The idea room. This is where ideas come together.
A Place Of Rest
Home away from home; something that many hotels hoped to achieve. I on the other hand do not want a home away from home. I want the place that I am going to for a holiday to be better than home. Why would I want to spend money to stay at a place that is like home? I might as well just stay at home. Does that make sense to you?
Home is certainly not what my room at the Amari Johor Bahru is. It certainly is different in a more luxurious way. Here I got to pamper myself lazing on a comfortable bed with the air-conditioner turned down low to create an "Antarctic in summer" like environment. If one believes in spirit animals; mine must be the polar bear.
Comfortabl, clean, and well designed room.
There are 242 rooms and suites that are tastefully decorated with both Thai and Malaysian ideas. The rooms are modern providing good levels of comfort with a view of Johor Bahru city. All rooms  come with Wi-Fi, interactive TV, USB power connection and international power panels, and a mini bar with tea and coffee making facilities.
Relaxing in my room with a travel magazine by Gaya Travel.
The most important factor to me is cleanliness. One of the first things that I do when visiting hotels is an inspection of cleanliness followed by maintenance issues; something ingrained into me from my hotelier days. The level of cleanliness in a hotel tells a lot about how well the hotel is managed. It tells many a story on the effectiveness of the various systems in place and the efficiency of the team.
That said, I found my room to be clean and neat; no hair on the bed and pillows. The floor and carpet are satisfactory. The tables and chairs too are satisfactory. Even certain areas where housekeeping staffs tend to overlooked (in some hotels) are clean. All these adds to the comfort of the room giving me peace of mind and a good rest.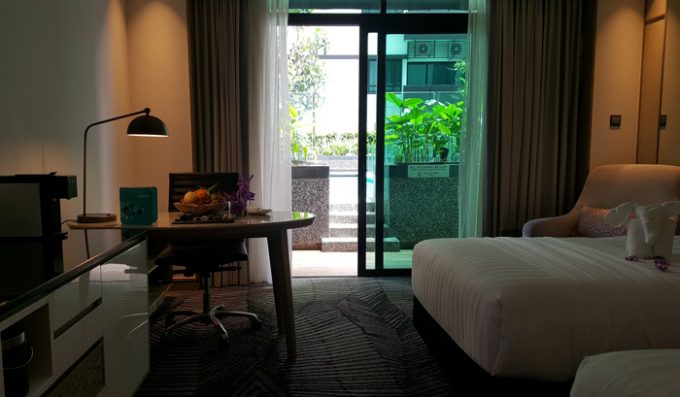 Filling One's Tummy
Thailand is not only famous for its hospitality. Food is another thing that Thailand is famous for and so is Malaysia. Thus it is no surprise that attention is paid towards food here. The Amari Johor Bahru has got the Amaya Food Gallery, Amaya Cafe, and the Dip Bar where one can fill one's tummy and re-hydrate.
Amaya Food Gallery
Amaya Food Gallery is a signature market-style restaurant with multiple open kitchens where one gets to see the chefs in action. The Amaya Food Gallery serves various Asian and International cuisine inspired by rich street foods that are an attraction both in Malaysia (Chinese, Malay, and Indian dishes) and in Thailand. They also have a nice array of cakes and various desserts.
Chefs hard at work. The open kitchen concept is an added attraction to diners.
Amaya Cafe
With modern cafes sprouting up around Johor, Amaya Cafe complements this hip cafe scene offering a relaxing atmosphere by the lobby with a selection of beverages, cakes, pastries, and a selection of tea from TWG; a luxury tea brand from neighbouring Singapore.  
The Amaya Cafe, a hip place for those fancying a cafe scene.
Dip Bar
The Dip Bar is located on the 8th Floor where the pool is. The Dip Bar offers a relaxing outdoor atmosphere with a view of the city. It has a deck where one can sit at and just chill. The menu features smoothies, detox drinks, tea by TWG, mocktails, fresh juices, various selection of alcoholic beverages, along with salads, sandwiches, and pastas.
The Dip Bar on the 8th floor where the pool is.
Hanging Out At The Pool
For those who enjoy spending time in swimming pools, there is an outdoor pool here to swim laps or just simple bob about at; playing dolphin. While the pool may not be Olympic size, it certainly is big enough for small groups to hang out at. As for the younger kids there is a children's pool for them to have fun at.
Those who prefer not to get wet while their friends do can bring a book and hangout on one of the deckchairs or in what is called a nest (a teardrop shaped "nest" with a cushion on it), or chill out at the Dip Bar.
The swimming pool and a wading pool.
Building Muscles
For those that adhere to a healthy fitness lifestyle there is a Fit Centre (Fitness Centre) here that is well equipped with enough muscle building toys to work those muscles to submission. No pain no gain, and pain can certainly be had here.  
The Fit Centre on the 8th floor.
Breeze Spa – Recharging One's Body, Mind, And Soul
Needing to recharge from all the play, shopping, and sightseeing? Breeze Spa offers a wide range of treatments to recharge one's body, mind, and soul including its signature mood-based scrubs and massages, Thai therapeutic experiences, various body treatments, facial and salon services. They even have a full body coffee and citrus body scrub that helps to detoxify and re-energize the skin. So, if you are a coffee lover perhaps you would want to add this to your list of "thing to do with coffee."
This is where rejuvenation happens.
Convenient Location
Being a city hotel, Amari Johor Bahru is located in a good location. It is walking distance to various shopping places and eateries. One can walk to the nearby Zenith Mall and  JBCC Komtar of which is another mall where the Angry Birds Activity Park is located. You can read about the Angry Birds Activity Park by clicking the link below.
Of course no hotel is perfect. I did pick up and feedback to the hotel's management some minor things that are too minor to be written here as most guest will probably not pick up on them but nevertheless should be looked into by the management.
The Angry Birds are not far away. Amari Johor Bahru sits in a good location.
More Details
Should you intend to book a stay here at the Amari Johor Bahru or if you are in need of more details; do contact them via the contact details below.
Address: No.82C, Jalan Trus, 80000 Johor Bahru, Johor, Malaysia.
Phone: +607 266 8888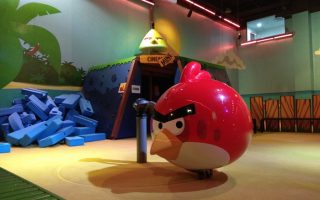 Click here to read an article on Angry Birds Activity Park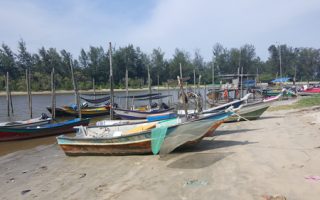 Return to the main page of Escapy Travel Magazine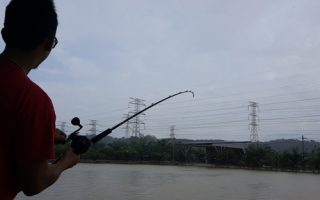 Click here to read more articles in The Angler Magazine
Should you have any enquiries do contact us please...