Kenyir Lake, a huge lake in the east coast of Peninsular Malaysia; is the largest man-made lake in South East Asia. This lake has 340 islands and it covers some 209,199 hectares and is home to a wide variety of animals such as elephants, tigers, monkeys, panthers, etc. and fishes such as the ferocious toman (giant snakehead), haruan (brown snakehead), baung (catfish), arowana, etc.
Kenyir Lake was once a large piece of fertile land that used to house nine villages. Back in 1984 the area was flooded creating this huge lake to supply water to the Sultan Mahmud Power Station (hydroelectric power station). Today it is a natural wonderland with diverse flora and fauna, attracting domestic as well as international visitors.
A wild adult male elephant guarding his herd on one of the islands in Kenyir Lake.
Close up shot of the wild elephant.
A big feather-back fish caught in Kenyir Lake (at a different place and on an earlier trip). Yes, fishing is good here but is also seasonal.
A Resort On Water
While boathouses are the norm in Kenyir Lake; visitors have other options too such as land based resorts and floating resorts. Kenyir Eco Resort is a floating resort situated some 10 to 15 minutes boat ride from Pengkalan Gawi (Gawi Jetty), the main jetty at the lake.
A water taxi that transports guests from the jetty to the resort.
As far as floating resorts in Kenyir Lake goes, Kenyir Eco Resort is at time of writing, one of the better floating resorts available on the lake. It is new with modern design. It is also one of the more comfortable floating resorts to stay at especially since the rooms are air-conditioned; a luxury few resorts in Kenyir offer.
Arriving At Kenyir Eco Resort.
Other than air-conditioning, the rooms are basic. They come with reasonably comfortable beds, a shower but no toilets, and hooks to hang clothes and towels. Although basic, the rooms are decent looking. The room that we stayed in is designed for four persons. It has two single beds at the ground level. An industrial designed ladder type stairs leading to another level with two single mattresses.
The walls are made of wood giving the room an industrial look, something that seems to be the rave these days. Being a floating resort, the resort is surrounded by water. It is nice to sit right outside one's room with one's feet in the water while one admires nature. Do note that the lake is also home to some ferocious fishes such as the giant snakehead (toman). There have been stories of this fish attacking people but till this day they remain just that; stories. But then again, giant snakeheads certainly have the capability and ability to attack if provoked. As such it is recommended that one wears dark coloured wet shoes (shoes meant to be use in water) should one decide to dangle one's feet in the lake.
This is where we stayed the night. Simple but cool design.
Recreational Fun
Kenyir Eco Resort offers a few fun activities such as banana boat rides, jetskis, kayaking, fishing, karaoke, etc. One can also swim and play in the lake but only with a life jacket on for safety reasons. The resort also advice all swimmers to swim with shoes on (reason stated above). There are designated areas for swimming.
Should you decide to do some fishing, do bring along your fishing tackle. The resort has a few basic fishing tackle for rent but my advice is to bring your own. After all it is always better to use you own fishing tackle as it gives you the best confidence to fish with. Also note that what's available at the resort for rent is really quite limited.
Fishing tackle available for rent at the resort. 
Meals
Kenyir Eco Resort provides meals for their guests in their package. There is also coffee, tea, and water. Meals are quite basic but enough. Of course, guests are allowed to bring their own food as well especially titbits, fruits, etc.
A Bone To Pick
While many things go well for Kenyir Eco Resort, there are a few issues too. As at time of visit, there are only two toilets available for guests to use at the resort. This can cause quite a jam and as such some of the guests ease themselves (urinate) at the bathroom in their rooms. The issue is that not all guests clean up after themselves and this causes the bathroom to stink. Perhaps the resort can build more toilets built a toilet in the bathroom of their rooms.
The floating pontoon that links the resort to land.
Conclusion
Kenyir Eco Resort is certainly one of the better floating resorts in Kenyir Lake providing more comfort than most. Improvements are currently being made too to provide better experiences. Anglers and those visiting Kenyir Lake who are looking for a place to stay at may find this place to be a pretty good place to stay at.
The swimming pool outside our rooms.
Another thing to note is that since Kenyir Eco Resort is situated in a natural setting; bugs are to be expected and as such do bring along bug spray or repellent. Insecticide is not recommended as the chemicals in them may harm the natural environment.
For more information please contact Kenyir Eco Resort: +6019-280 4877
Click Google Maps for directions to the Pengkalan Gawi Jetty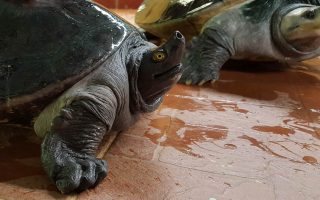 River terrapins are facing some serious threat. The Terrapin Conservation Centre in Terengganu aims to save them.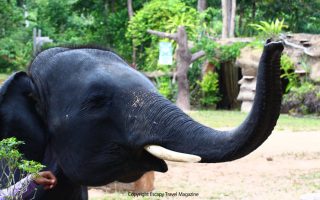 Click here to read more articles in this issue of Escapy Travel Magazine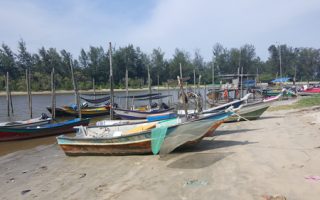 Return to the main page of Escapy Travel Magazine
Do Not Miss Another Issue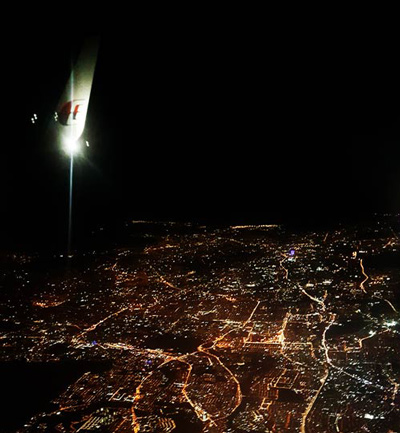 Should you have any enquiries do contact us please...