Petang River. Kenyir Lake
Kelah or mahseer is a fish that is found in cool jungle streams and rivers in Malaysia (in some other countries too). They are some of the hardest fighting fishes gaining themselves nicknames such as the red torpedo (red mahseer), king of the rivers (Malaysian rivers), etc. They are considered one of Malaysia's heritage fish. Unfortunately their numbers (red mahseer) have dropped drastically and are protected at certain  rivers where they are still available at. The green and black mahseer numbers are dropping too according to our guide; thus why the need for a kelah sanctuary or mahseer sanctuary.
There are a few kelah sanctuaries in Malaysia including this one here in Kenyir. The one in Kenyir is located in Petang River and is under the supervision and management of KETENGAH (Central Terengganu Development Authority). This sanctuary was developed in 2006, and in October 2008 welcomed its first group of public visitor.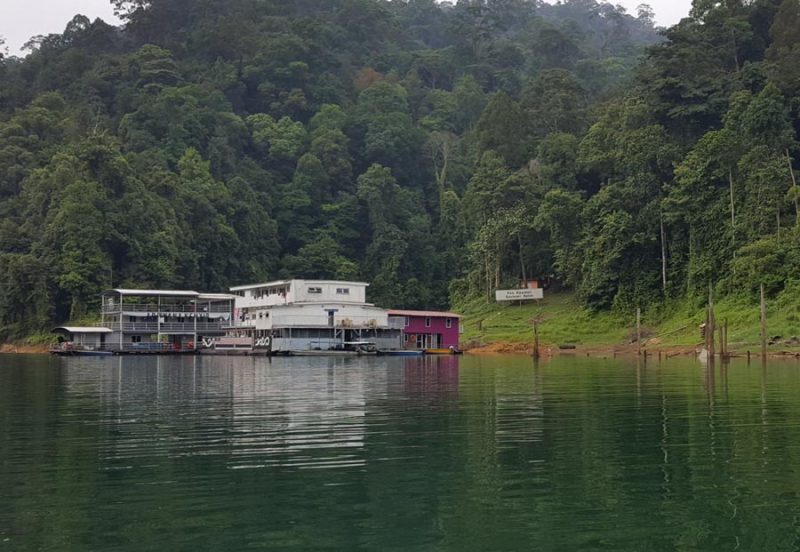 The Kelah Sanctuary Control Post at Kenyir Lake; our first stop before proceeding to the sanctuary further up river.
The Adventure
The Petang River Kelah Sanctuary is accessible only by boat. Visitors can take a boat from Pengkalan Gawi jetty to the Kelah Sanctuary Control Post. The boat ride takes over an hour but it is an hour of fresh and cool jungle air and the relaxing sights of nature. Here at the Control Post visitors are briefed on Kenyir Lake (facts and history), the Kelah Sanctuary, rules to follow, as well as the dos and don'ts. Visitors can then buy pellets to feed the kelah at the sanctuary; something I highly recommend doing. These pellets are to kelah what candy is like to children. Offering these pellets enhances your experience at the sanctuary many times over.
After listening to the briefing visitors will board another boat to the island where the Petang River Kelah Sanctuary is at. This here is where the adventure truly starts. 
Heading to the Petang River Kelah Sanctuary from the Kelah Sanctuary Control Post.
Getting to the kelah is one very good workout. Visitors will have to hike some 1.7 kilometres through the jungle. This may sound scary to many but worry not as the hike is a relatively easy one. Most of the route or pathway is made of concrete and is easy and safe to walk on. There is a long hanging bridge to cross and it is well built (it is safe to use). The toughest parts of the hike is actually to climb towers but resting spots are available. After the hour or so workout the reward is a wonderful experience, an experience with the king of Malaysian rivers.
The long walk on its own is actually quite rewarding. Not only because it gives one a good exercise (and I am sure you'll agree with me that exercise is good for the body), but because one gets to take in the beauty of Kenyir's nature, and not forgetting the fresh jungle air which is filled with much needed oxygen our urban lungs need.
This here is where our journey on foot begins.
Welcome to the Kelah Sanctuary but there is still a long way to go.
Our group making the journey from the boat landing to the Sanctuary.
95% of the way is made of concrete. This makes the walk rather easy except for some climbing.
Being an angler, walking on the long hanging bridge to cross Petang River was truly rewarding. I got to admire red kelah; the most valuable and admired species amongst the Malaysian mahseer family, hanging out at the river below. This truly is a sight to behold as . The red kelah is generally a very shy fish and they generally do not just hang about out in the open. Well, maybe they do but I have not seen them doing so except till now. The red kelah are few in numbers and are protected in many rivers including this one. Fishing for them is not allowed. Most anglers who walk that bridge will have a lot going on in his or her mind. This is one thing I am very sure of.
This hanging bridge crosses over the Petang River. From here one can see red kelah hanging about at the river below.
Red kelah hanging about in Petang River; shot from the hanging bridge. They may look near but the bridge is actually very high up above them. 
Playing With The Kings
After all these walking, climbing, and exercising; we finally arrived at a place called Lubuk Kejor. This is where the fun begins. The amount of kelah here is astounding. This is where the bags of pellets purchased at the Kelah Sanctuary Control Post come in handy. Those with pellets will attract more fishes to them. Fishes even climb onto one's hands to get their share of the pellets. It is only at these sanctuaries where these fishes do not shy away from humans.
The types of kelah playing here at Lubuk Kejor are mainly green kelah and black kelah, with the exception of a few red kelah. These fishes are native here and are free to swim anywhere they want along the entire stretch of the river but they hang about Lubuk Kejor as this is where they are fed. However, if conditions change they will move elsewhere (happened once before) and getting them to congregate the way they do here will have to be done again. Anyway, such an experience with a Malaysian heritage fish is certainly worth all the effort put in to get here and also an experience not to be missed.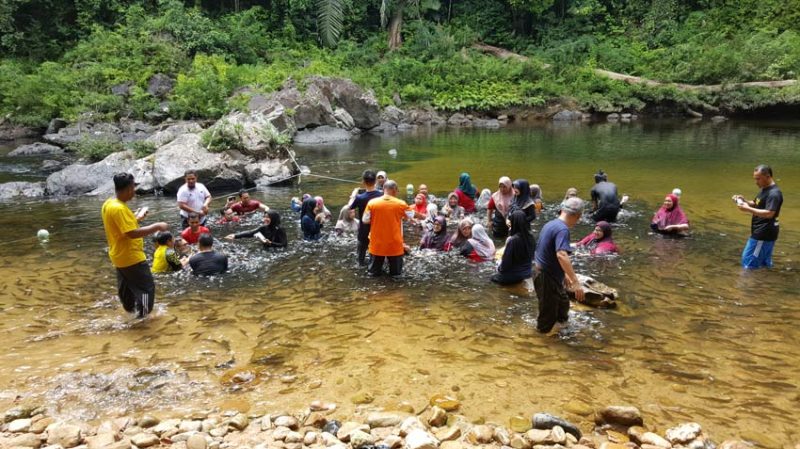 A group of visitors who made it to Lubuk Kejor before we arrived. They were having fun with the kelahs here.
Kelahs climbing onto my palm to get their fill of delicious pellets. This is simply one of the best moments of my Terengganu trip.
The Rules
Being a sanctuary, rules must be in place or the sanctuary will fail at achieving its objectives with the main one being the protection of the kelah fish. Such rules must not only be there but must be strictly enforced. One of the things not to do here at the sanctuary is to be rough with the fishes, yet we saw tourist throwing them around; a disrespect to a Malaysian heritage. It is my hope that that the enforcement be stricter especially here at the Kelah Sanctuary.
Here are some of the rules:
No smoking or vaping
No littering
No camping
No picnicking
No overnight stays
Do not take away anything dead or alive
Do not jump on and run on the suspension or hanging bridge
Be gentle with the fishes at all times
Do not play rough in the water
No fishing 
The only feed allowed to be fed to the fishes are the pellets sold at the Kelah Sanctuary Control Post.
There is a reason for that last rule. These pellets are especially formulated for the kelah to not only keep their bellies full but also to keep them healthy.
The reason for these rules is to ensure that the kelah here are well taken cared off. Kelah are a type of fish that are very sensitive to changes. Changes to their environment may spell disaster for them. These fishes also take a long time to grow thus the importance of providing them with a healthy natural and safe place.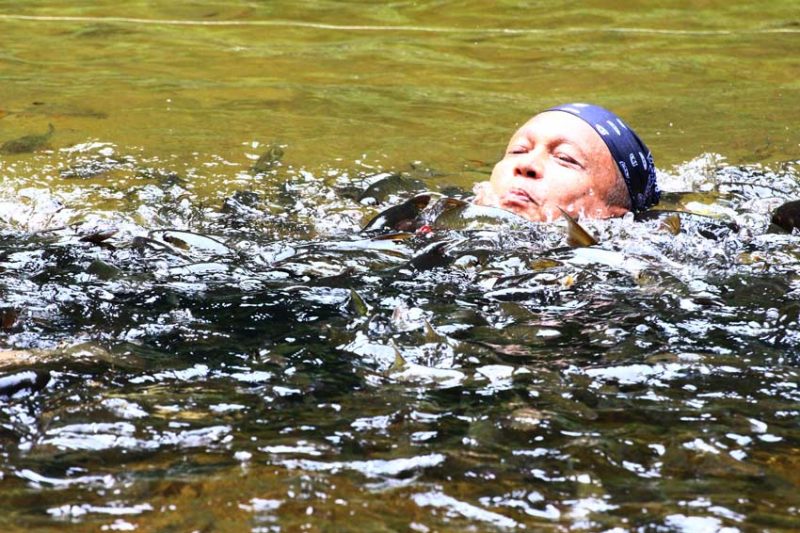 Lying amongst the kelahs.
After spending time with the kelah, visitors will have to make the same journey all the way back to the boats that are waiting at the drop off point. It is important at this juncture to ensure that one has enough water to remain hydrated and have enough energy to make the return journey. There is a little stall that sells food and drinks near Lubuk Kejor. It is best to re-energize here before making one's way back to the boats.
This is where you can purchase food and drinks. It is quite near Lubuk Kejor.
Things To Bring
Since there is a lot of walking to be done it is highly recommended to wear comfortable walking shoes with good rubber soles for grip. Sandals and slippers can be worn too but for comfort reason I recommend walking or running shoes. Also note that you will get wet unless you have no intentions of getting into the water. It is a waste to not get into the water and spend time with the fishes. With these in mind here are what I recommend bringing.
Comfortable walking or running shoes
Quick dry clothing
Towel
Dry or water proof pouch (to store valuables)
A bottle of drinking water
Camera to record the precious moments
Should you choose to bring extra clothing with you to change, you can do so as there are toilets and changing rooms available. Take note however that the more you carry, the heavier your load will be. This weight will be what you will be carrying with you on your entire journey from the boat to Lubuk Kejor and back. It will feel heavier on the way back since you will have wet clothes with you. Of course the choice is yours to make.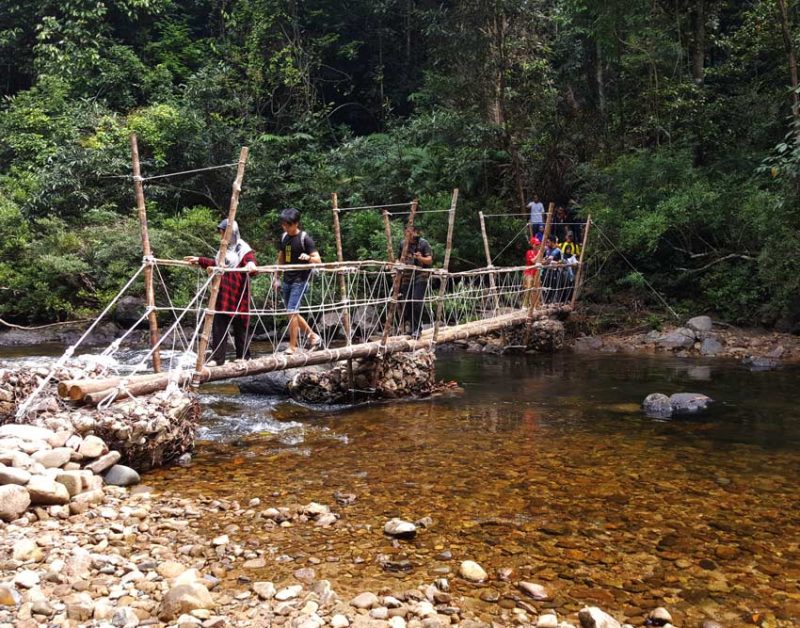 One of the smaller bridges we had to cross.
Worth Visiting
Despite all the travel and "forced exercise" needed to reach Lubuk Kejor where the kelah hangout; this sanctuary (Petang River Kelah Sanctuary) is certainly worth visiting. It is not always that one get to be this intimate with the kelah. I have been to a few other Kelah Sanctuaries and to date this is my favourite. 
Termites we met along the way. They are nature's wood processors and food generators (for trees and plants).
Additional Information
Charges: Permit price
RM10 per entry (Malaysian citizens with MyKad)
RM20 per entry (Foreigners without MyKad)
Boat charges
Pengkalan Gawi to Kelah Sanctuary Control Post (return) is RM450.00 per boat (maximum 8 pax).
Boat ride to Petang River Kelah Sanctuary (return) is RM5 per pax.
Operation hours: 9am to 12 noon daily.
 (Closes during the east coast monsoon from November to February)
For more information contact:
KETENGAH (Central Terengganu Development Authority)
Tel : 09-822 3100 ext 103.
Go Nature Travel & Tours Sdn Bhd
Contact: +609682 6324
Email: hello@gonaturetravel.com
Tourist Information Centre (Pengkalan Gawi)
Tel : 09-626 7788 or 666 8498
*All information stated herein are accurate in time of writing.
Google Maps to Pengkalan Gawi Jetty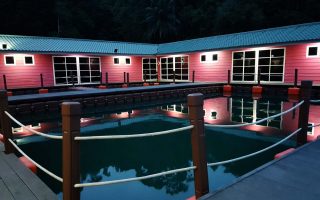 Kenyir Eco Resort is one of the more modern floating resorts at Kenyir Lake. Click here to read.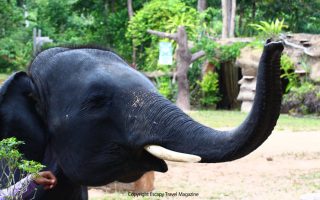 Click here to read more articles in this issue of Escapy Travel Magazine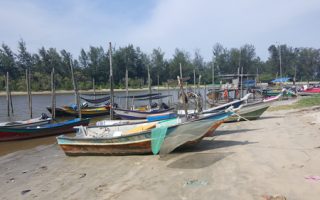 Return to the main page of Escapy Travel Magazine
Do Not Miss Another Issue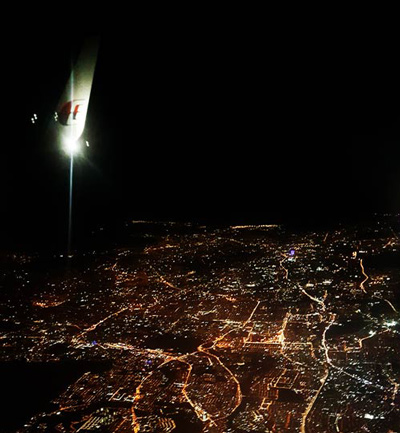 Should you have any enquiries do contact us please...