Selangor is a relatively large state that comprises of nine districts, many off which have interesting sites to explore. Amongst them are Hulu Selangor and Kuala Selangor, two districts that are off the beaten track. In this issue we explore some of the attractions in both these districts as well as other lesser known attractions in well known places.
Click articles below to read.
Historical Kuala Selangor
There is a place in Selangor that is often missed by visitors to the state. This place is called Kuala Selangor. Kuala Selangor is rich in history. Being the administrative centre of the Selangor Sultanate back in the late 18th century to the early 19th century, it was a place where battles were fought. There is a  place up upon a hill where the Selangor Sultanate ruled from and was later turned into a fort. With rich history, Kuala Selangor offers visitors a few historical sites to visit.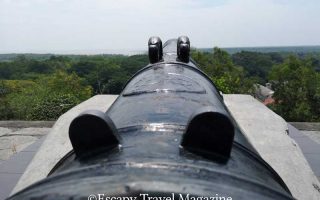 Melawati Hill in Kuala Selangor is a historical place to add to one's places to visit list. It used to be a fortress that has seen battles, and was ruled by various rulers. Today it is a peaceful place wanting to tell its story.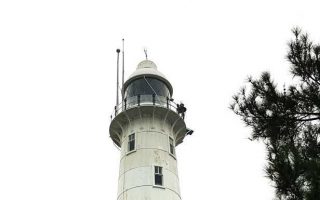 An old lighthouse stands on top of the summit of Melawati Hill guiding ships that sail this section of the Straits of Malacca. Click to learn more.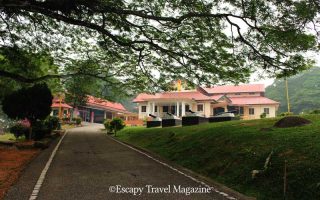 A visit to the Kuala Selangor District Historical Museum is a must when one visits Melawati Hill. This is where the history of the place is showcased for all to see.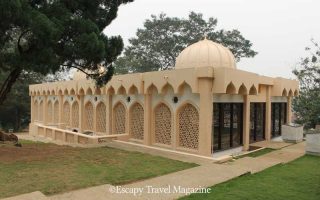 From this hill the rulers of early days played an important role in the building and shaping of Selangor. It is also on this hill that they rest for eternity.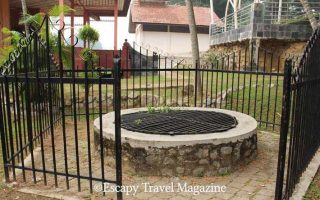 Traitors back in the day were thrown into a well where they were tortured. This method of is certainly not what you have in mind. Read to find out more.
Other Things To Do On Melawati Hill
Melawati Hill does not have to be just about visiting the historical sites. There are other things that can be done here on this hill. These here are two things that can be done here on Melawati Hill.
Click articles below to read.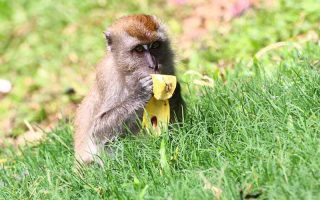 Melawati Hill is a good place to go practice and enhance one's photography skills. There are lots to photograph here.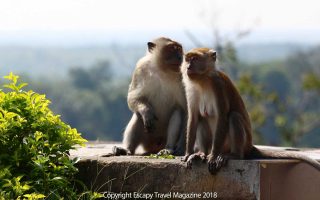 The Silver Leaf Monkey and the macaques call Melawati Hill home. They roam around in good numbers and are somewhat used to humans. Here one can get up close.
Kuala Selangor is rich with nature. Being a coastal town it is blessed with mangroves, rivers, and the sea; all of which are home to a good variety of wildlife, trees, and plants. Do spend some time with nature when in Kuala Selangor. Below are the main nature based attractions in Kuala Selangor.
Click to learn more.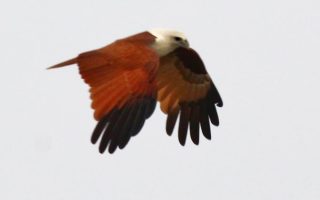 There are plenty of birds in Kuala Selangor especially near the coast. Raptors and seabirds fly about the area and this is a good place to watch them.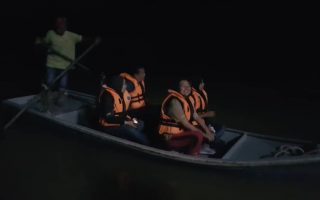 Fireflies are insects with the ability to light themselves up. These insects live on certain trees and the banks of a river in Kuala Selangor is a good place to see them.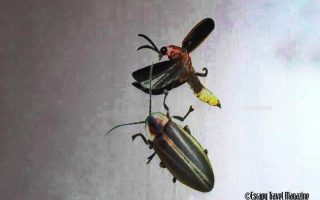 For more information on the fireflies in Kuala Selangor such as their habitat, life cycle, food, etc. click here.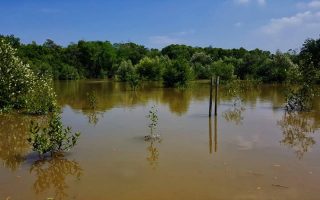 Kuala Selangor Nature Park is a park that is a rich habitat with lots of flora and fauna. It is also designated as an Important Bird Area. It certainly is an interesting place to visit.
Fun In The Middle Of Nowhere
Salar De Uyuni is the world's largest salt flats in southwest Bolivia. It allows for some very creative and unique photo opportunities. Here in Selangor, Malaysia, we have our very own Salar De Uyuni called, Sky Mirror. Sky Mirror is a place somewhere out at sea. It appears for a few hours everyday and then goes missing.
Click to learn more.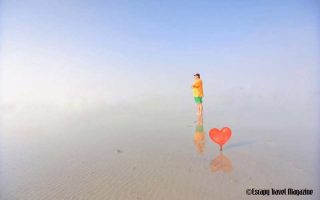 Sky Mirror is the Salar de Uyuni of Malaysia. This is a place somewhere out at sea that appears for a few hours a day, and allows for some amazing photography.
Bird Photography In Kuala Selangor 
Birds are beautiful animals that comes in plenty of colours, shapes, and sizes. Photographing them certainly is fun. It also takes a lot of money as the lenses needed to capture a good bird shot cost a lot. What if one does not have the budget but still want to do bird photography? Well, head on down to Kuala Selangor with a 250mm lens and go shoot them.
Click to learn more.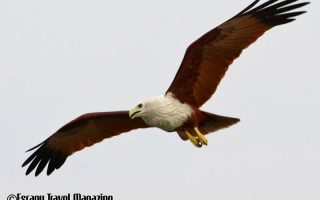 Bird photography is challenging and fun. Kuala Selangor is a bird rich place making learning and practicing bird photography ideal.  
Click to read more
Fruits are important to us. They are a healthy source of vitamins, minerals, fibers, and natural sugars that keep us healthy. There is a valley here in Selangor that is all fruits. This place is the Selangor Fruits Valley in Batang Berjuntai. If you love fruits, this is one place you must visit.
Click to learn more.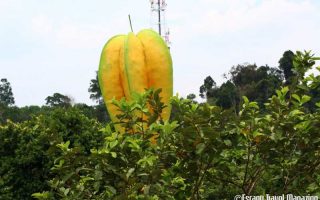 Selangor Fruits Valley is a huge place that will make fruit lovers scream with delight. They have lots of fruits depending on the season, a tram ride, and other activities.
Click to read more
A Walk With Mother Nature At Genting Highlands
Genting Highlands is not all about casinos and theme parks. It is also a mountain rich in nature of which is home to plenty of flora and fauna; some of which are rare and unique. This lovely mountain is also home to plenty of birds and is one of the Important Bird Areas in Malaysia.
Click to learn more.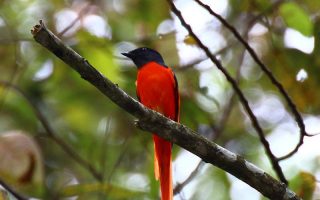 Genting Highlands is rich with lots of flora and fauna. The nature surrounding this "City of Entertainment" is in itself an attraction not to be missed. 
Click to read more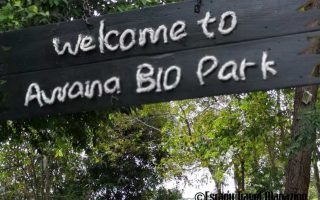 Designed with nature consultancy Treks, the trails highlight the astounding diversity of Mount Ulu Kali's ancient rainforest.
Click to learn more.
Hotels and resorts make up part of our travel experience when we visit a certain place. Here are two unique resorts to checkout should one visit Batang Kali or Kuala Selangor.
Click to learn more.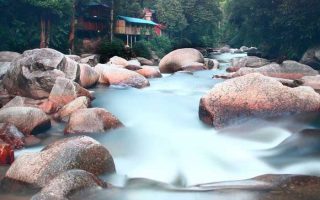 Staying with nature is fun and educational. Eco Murai Rimba is a nature "resort" that is right next to a cool river. Anglers take note.
Old discarded shipping containers never looked better. The Kabin is a resort made of shipping containers and they look really good. Click to learn more.
As we travel about the path less taken in Hulu Selangor we stumble upon some places where the food is good and the experience, special. Do checkout these food places when you visit Hulu Selangor. 
Click to learn more.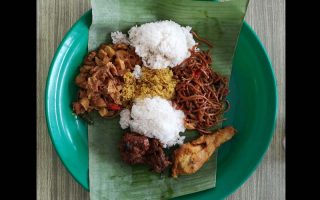 Nasi ambeng is a meal made to forge friendships within communities. Warung Ibu Nasi Ambeng in Kuala Selangor, Selangor is one of the places where one can have a dose of nasi ambeng.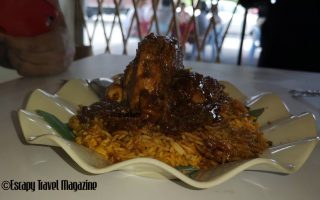 The Batang Kali Bamboo Briyani serve  very delicious briyani rice. This briyani rice style originated in India and the owners learned it there and brought it over. Click to learn more.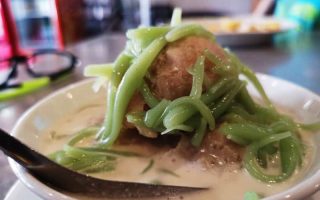 Auntie Foo Cafe, a cafe in Kuala Selangor serves delicious pastas, lovely ABC or Ais Batu Campur, and a special type of cendol.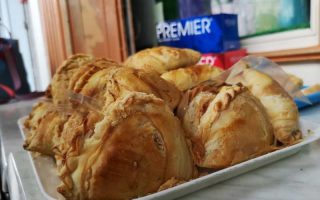 Teng Woon Bakery And Confectionary is the place that folks go to to enjoy tasty cakes and tarts here in the sleepy hollow town of Kuala Kubu Bahru
Do Not Miss Another Issue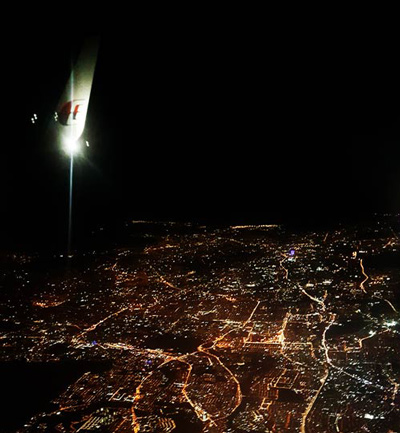 Should you have any enquiries do contact us please...