There are two species of monkeys here. They are the macaques and the silver leaf monkeys. One of the fun things to do here is to feed them. Don't just bring food up and feed them unless you know what to bring. You can buy food for the monkeys from vendors selling them at the area where the cannons are and further down where the majority of the silver leaf monkeys hang out.
Rough And Dangerous
First thing to note that the macaques can be dangerous. Amongst the two species of monkeys here, the macaques won't just run away if provoked. They can and will attack. It is ok to feed them with the food purchased from the vendors here but do not try to pick them up.
The more aggressive macaque.
Friendlier And Less Dangerous
Further down the road from where the cannons, museum, and lighthouse are is a place where the silver leaf monkeys hangout. At first you may not see a lot of them around but when you step out with food, they will come in droves. The silver leaf monkeys are friendlier monkeys.
The less aggressive Silver Leaf Monkey. 
These monkeys are so used to us human beings that they will climb on you and go all over you. One even tried to remove my shoe for a peanut that fell into it. It may be fun but do note that these are animals and one must be careful when playing with them.
A Silver Leaf Monkey hanging out with me.
Things Not To Do
Do not provoke the monkeys.
Do not pick up the monkeys.
Do not go near or touch baby monkeys. The mother monkey may attack thinking that her child is in danger.
Do not trick the monkeys by showing the monkey food but not giving them the food. They may turn aggressive. 
Do not feed them food other than those sold by the vendors as the vendors know what these monkeys eat.
Note: talk to the vendors on how to safely feed the monkeys.
Taking a "wefie" with a Silver Leaf Monkey. 
Note: Generally monkey feeding is not encouraged in most places especially out in the wild as it encourages them to take food from humans even by force (aggressiveness). The monkeys here are tamed and you do so under the watchful eyes of these vendors who seem to have the monkeys under their "control."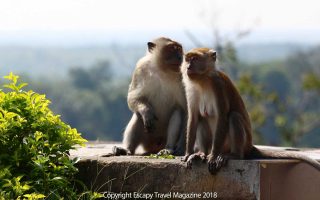 Melawati Hill in Kuala Selangor is a historical place to add to one's places to visit list.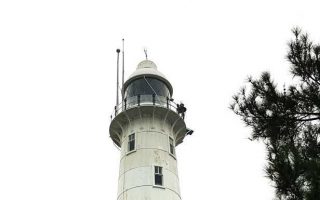 An old lighthouse stands on top of the summit of Melawati Hill guiding ships that sail this section of the Straits of Malacca.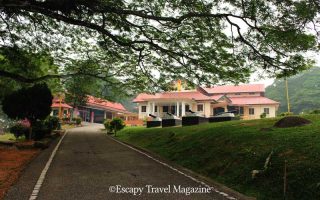 A visit to the Kuala Selangor District Historical Museum is a must when one visits Melawati Hill. This is where the history of the place is showcased for all to see.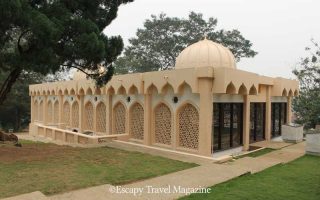 From this hill the rulers of early days played an important role in the building and shaping of Selangor. It is also on this hill that they rest for eternity.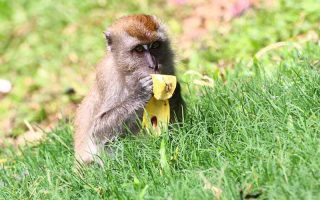 Melawati Hill is a good place to go practice and enhance one's photography skills. There are lots to photograph here.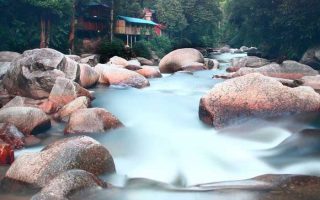 Click here to read more articles in this issue of Escapy Travel Magazine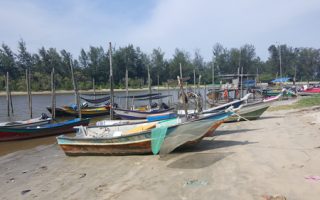 Return to the main page of Escapy Travel Magazine
Do Not Miss Another Issue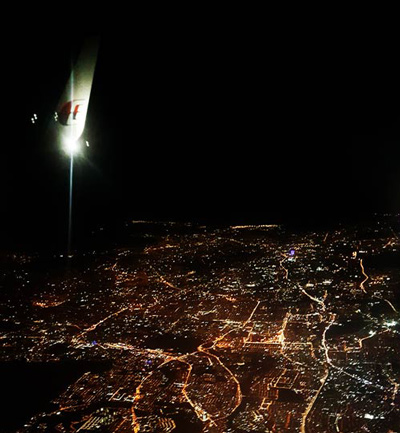 Should you have any enquiries do contact us please...