Photographers will have a field day in Kuala Selangor no matter what type of photography you enjoy. One type of photography to do here without spending a bomb on high powered lenses is bird photography. Kuala Selangor is a good place to shoot birds for both professional bird photographers as well as those who are starting out.
A heron walking about the Sungai Buluh River.
While professional bird photographers will have a field day here, beginners will find this place a good place to start. Beginners do not have to fork out many thousands of dollars just to enjoy bird photography here. A cheaper alternative will do here at the Sungai Buluh River in Sasaran, Kuala Selangor.
A heron standing on an overturned bucket by the banks of the Sungai Buluh River.
Shooting From Land
Here at the jetty in Sungai Buloh River one can start photographing birds from the shell laden banks of the river. There are wooden jetties where one can shoot from but be extra careful should you decide to shoot there as these jetties are rickety wooden jetties, and can get slippery especially when wet.
A feisty heron on a tree branch at the banks of Sungai Buluh River. 
Lots of birds fly about the river passing along its banks. Birds such as herons, egrets, eagles, kingfishers, and various other seabirds fly about here. They even perch on tree stumps, trees, and walk along the banks. There is a community of herons that live on a few trees slightly further in.
A black crowned night heron standing at the back of a wooden boat at the jetty.
Shooting From A Boat
My preferred choice is to shoot from a boat. There are boat trips that take visitors to a place called Sky Mirror (very interesting place) and as one journeys there, one gets lots of bird photo shooting opportunities from herons that walk about the banks to sea birds that sometimes follow the boats.
Of course shooting on a boat can get tricky especially with the waves hit against the boat causing the boat to rock. Steady hands and good "sea legs" will come in handy. Using huge L lenses here will be difficult and lighter more manageable telephoto lenses is recommended.
A "National Geographic" styled shot that I took as we entered the Sungai Buluh river mouth.
Equipment
Well, a good telephoto zoom lens is recommended. Of course the higher the zoom and faster the lens the better. Here one can start with a 70-250mm lens (low budget lens) but choose to shoot with good lighting; perhaps nearing noon onwards. Yes, harsh lighting can be an issue but one can play with one's camera settings to get the best possible shot; also manage one's shooting angle.
My Tools
I took all my bird shots using my trusty workhorse; Canon 700D accompanied with a Tamron 70-300mm f/4-5.6 Di VC USD lens which did a decent job on this trip of mine. I shot on land as well as on a rocking boat. I took lots of shots as it was really hard focusing on one bird when one is standing (or sitting) on a rocking boat. My settings are AI Servo with continuous shooting (burst).
A black crowned night heron perched on a branch.
Things To Note
Should one decide to shoot from a boat one must be extra careful since water can and will splash into the boat getting your equipment and you wet. Seawater and electronics do not go well together. Keep your camera in a waterproof bag when the boat is on the go (cruising speed).
Another thing to note is that when water gets into the boat, the deck becomes slippery and I have seen many a person slip and fall during many fishing trips. These photographing trips are no different. One thing I always tell people is to leave their Crocs sandals at home and wear rubber shoes on boat trips. Crocs get really slippery, especially the fake ones. 
A raptor hunting for food.
More Information
So where do you go to to get your bird shots? The Jetty Kebun Kerang Sungai Buluh is a good place to start.
Jetty Kebun Kerang Sungai Buluh, Sungai Buluh Jeram, 45600 Jeram, Selangor, Malaysia.
Google Maps Coordinates: 3.255925, 101.302882
Google Maps to Jetty Kebun Kerang Sungai Buluh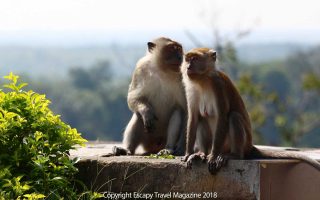 Melawati Hill in Kuala Selangor is a historical place to add to one's places to visit list.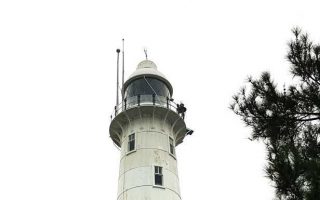 An old lighthouse stands on top of the summit of Melawati Hill guiding ships that sail this section of the Straits of Malacca.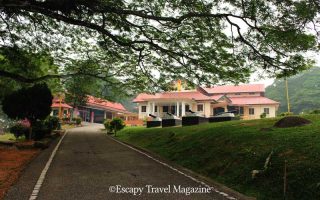 A visit to the Kuala Selangor District Historical Museum is a must when one visits Melawati Hill. This is where the history of the place is showcased for all to see.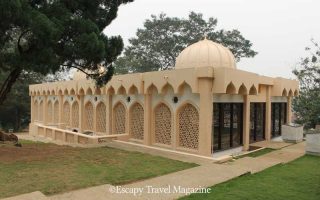 From this hill the rulers of early days played an important role in the building and shaping of Selangor. It is also on this hill that they rest for eternity.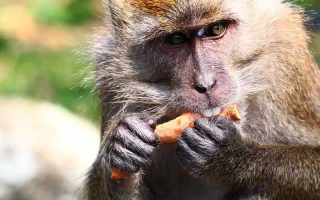 The Silver Leaf Monkey and the macaques call Melawati Hill home. They roam around in good numbers and are somewhat used to humans. Here one can get up close.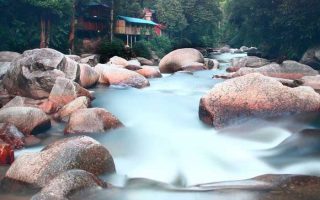 Click here to read more articles in this issue of Escapy Travel Magazine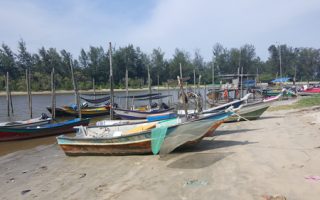 Return to the main page of Escapy Travel Magazine
Do Not Miss Another Issue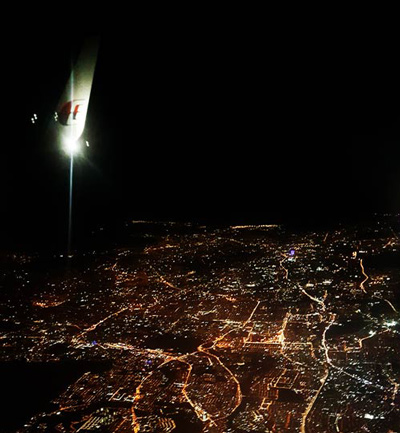 Should you have any enquiries do contact us please...