Firefly watching is perhaps the most popular tourist attraction in Kuala Selangor. The Selangor River is lined with a certain type of tree that attracts fireflies and their numbers are quite good depending on season. The main species of firefly found here is the Pteroptyx tener.
Firefly watching tours only take part when the sky is dark enough to see them. We headed to Kampung Kuantan (Kuantan Village) at about 8pm, purchased our tickets and waited our turn to board a boat. Being a popular attraction we waited for about twenty minutes before our turn came. We put on life jackets and climbed down a rather steep stairs to a floating platform.
Kapoung Kuantan jetty in Kuala Selangor.
We boarded a fibreglass boat that sat four persons comfortably. The boatmen slowly rowed us towards the trees along the banks of the river and soon we started to see little flashing lights on the trees. Some of them flew away as we approached them and disappeared into the darkness. According to our boatman, the fireflies flash their lights for about three seconds at a time.
We tried taking photos of them but not all of us succeeded. I managed to do so on slower shutter speeds but with slower shutter speeds come light trails on most of the shots as the boat rocked from side to side. It is difficult keeping a steady hand in such a situation. After lots of trying I managed to get a reasonable shot of the tiny lights on the trees before returning to the jetty.
Click the button or tab below to learn more about fireflies. 
Visitors waiting to go on the boat at the jetty.
Fireflies are notoriously difficult to photograph out here at night in the wild. Flash cannot be used and it is too dark to just shoot normally. A slower shutter speed helps  but lights and light trails are all we see.
Places To See Fireflies
Kampung Kuantan Fireflies
Address: Jalan Club, Kampung Kuantan, 45000 Kuala Selangor, Selangor.
Time: 7.45-10.30pm
Contact: +603-3289 1439
Google Maps to Kampung Kuantan Jetty
Google Maps to D Tours Kuala Selangor Jetty
Eagle Tour Enterprise
No 12 Jalan Penisula 1, Penisula Park, Pasir Penambang, 45000 Kuala Selangor, Selangor
Whatsapp: +6011 2339 1211
Google Maps to Eagle Tour Enterprise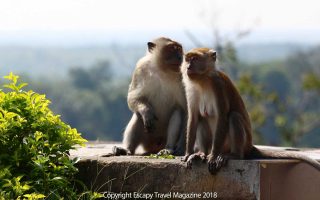 Melawati Hill in Kuala Selangor is a historical place to add to one's places to visit list.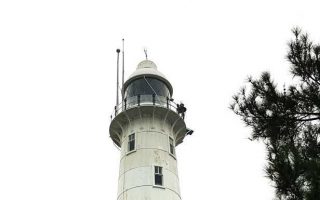 An old lighthouse stands on top of the summit of Melawati Hill guiding ships that sail this section of the Straits of Malacca.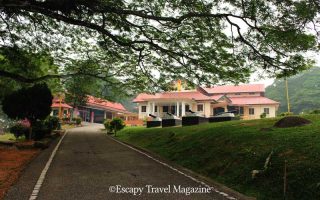 A visit to the Kuala Selangor District Historical Museum is a must when one visits Melawati Hill. This is where the history of the place is showcased for all to see.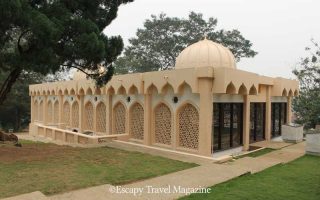 From this hill the rulers of early days played an important role in the building and shaping of Selangor. It is also on this hill that they rest for eternity.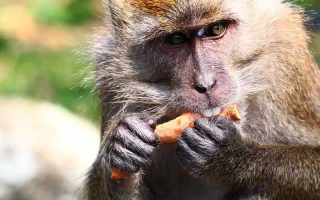 The Silver Leaf Monkey and the macaques call Melawati Hill home. They roam around in good numbers and are somewhat used to humans. Here one can get up close.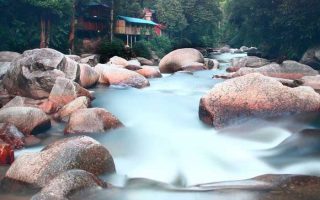 Click here to read more articles in this issue of Escapy Travel Magazine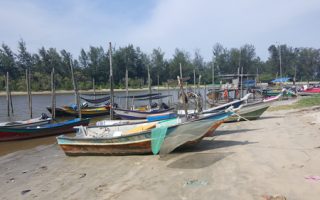 Return to the main page of Escapy Travel Magazine
Do Not Miss Another Issue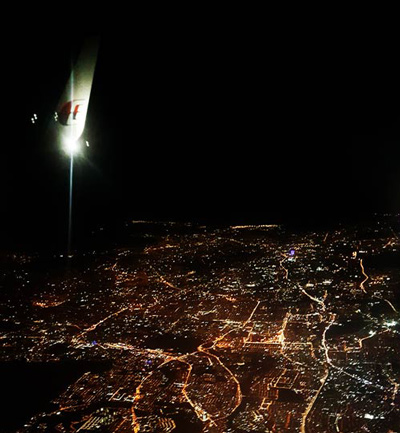 Should you have any enquiries do contact us please...