Fruits are great. They are packed with nutrition, vitamins, and fibers. They are a healthy part of our diets. For those who love fruits the Selangor Fruits Valley is the Six Flags Magic Mountain fruit lovers. I personally love fruits and when I first heard about the award winning (Malaysia Tourism Council Gold Awards 2017 in agro tourism) Selangor Fruits Valley, I wanted to visit the place but never found the time too. During a tour of Selangor's attractions with Gaya Travel, Tourism Selangor, and the Selangor State Economy Planning Unit (UPEN), I had the opportunity to.
Located in Batang Berjuntai, Selangor, Selangor Fruits Valley is a fruit farm covering some 646 hectares of land. In this large area are plenty of fruit trees, a mini petting zoo, an apiary, rubber plantation, ponds, campsite, orchid farm, biking trail, herb garden, and an agriculture based research centre that focuses on tissue culture.
Plant in a bottle. This plant will grow roots and then can be transferred to soil.
Being a large area visitors can take a tram ride around the fruit valley; visiting the many fruit trees and fruits (those that are in season) at various parts of the valley, pet cute little animals (rabbits, hedgehogs, etc), visit a wooden kampung house (village house), etc. One certainly can have a fun filled day here and at the same time enjoy some of the local fruits. Note that fruit picking is not allowed.
A tram that takes us around the Valley.
To date the Selangor Fruits Valley has 20 types of fruit trees with 40 species of fruits. If you are trying to figure out the math; some types of fruits have a few species. An example will be the durian fruit. Durian is a type of fruit but there are many species of durians such as D24, D101, Musang King, etc.
Jack fruits hanging on trees, yet to be harvested. 
The fruits available here are:
Rambutan
Pulasan
Durian
Jackfruit
Breadfruit
Mangoes
Mangosteen
Bananas
Coconut Mataq & Pandan
Carambola
Soursop
Guava
Sapodilla
Nangcem
Passion Fruit (Markisa)
Fig
Pomelo
Dragon Fruit
Lime
Papaya
World biggest star fruit (Carambola).
Advancement In Farming
I didn't know how advanced farming has become till I attended a talk by Cik Nur Artika who is a scientist at PKPS Tissue Culture Lab. She explained how a single seed can produce multiple trees. She also went on to show how it is done. This she stressed is not GMO or genetically modified in anyway. It is called tissue culture.
Tools of the trade used to split seedlings from the the main seed.
The seed is planted in gelatin that has been mixed with certain things such as starches, various nutrients, amino acids, vitamins, etc. This induces the seed to have a few shoots instead of just one. These shoots are then carefully removed and replanted in a gelatin mix inside its own bottle until they start to root. Next they are moved onto to tiny pots of soil and allowed to grow taller. When they are strong enough they are transferred to poly bags where they will continue to grow. Upon reaching a certain size or height they will be transferred to the ground on the field or farm. Those that are bad due to disease or attacks (by insects) will be removed.
Splitting the seedling from the main seed. Seedling is being held by the pincer.
Bee Farming
The Selangor Fruits Valley has a natural apiary somewhere within its grounds. This apiary has 30 species of stingless bees (out of the 33 known species in Malaysia). This apiary produces high quality raw honey. The target here at the Selangor Fruits Valley is 20 tonnes of honey yearly. I was lucky enough to be allowed to taste honey directly off the nests.
The good thing about this apiary is that the bees are allowed to fly freely. Given such freedom they fly about the area helping to pollinate the various plants, fruit trees, etc. This symbiosis creates a rich ecosystem for the bees and the trees (plants, flowers, etc) to flourish well here at the Selangor Fruits Valley.   
Stingless bees and their honey producing hives.
Spending Time With Animals
Children may perhaps be less interested in herbs and fruit trees. For them the attraction is the petting zoo. The petting zoo houses rabbits (adults and kit) that are so cute children (and adults too) just cannot resist playing with them. Of course, one must always handle them with care as rabbits are fragile animals. One small mistake can hurt them badly. Note that they do have a weak bone structure. 
Holding a baby rabbit close to keep it safe. This rabbit is so very cute.
Apart from rabbits there are cute little hedgehogs, hamsters, and guinea pigs for children and adults to pet. Not far from the petting zoo is a deer farm where children can go to and observe the deer. These deer a placed within a fenced area and visitors are not allowed into the fenced area. However, visitors can view them and feed them from the other side of the fence.
Other Activities
There are more things to do here at the Selangor Fruits Valley. There is a lake where kayaking, boating, and fishing can be done. There is also a campsite that can take up to about 40 tents. This campsite has proper shower ad toilets. The Selangor Fruits Valley also do provide team building activities for groups.
Note: All these activities are only available to groups (minimum 10 pax). Booking must be made at least 10 days beforehand.
Two cute little kids (baby goats) hangout together. They are siblings. 
More Information
Address: Selangor Fruits Valley
KM 7, Jalan Batang Berjuntai, Rawang, 45600 Batang Berjuntai, Selangor, Malaysia  
Wego Maps to Selangor Fruits Valley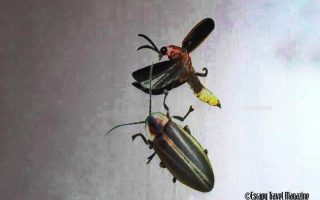 Fireflies are insects with the ability to light themselves up. These insects live on certain trees and the banks of a river in Kuala Selangor is a good place to see them.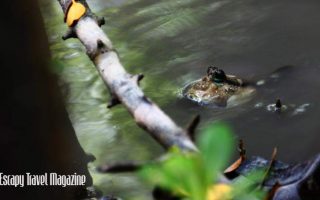 Kuala Selangor Nature Park is a park that is a rich habitat with lots of flora and fauna. It is also designated as an Important Bird Area. It certainly is an interesting place to visit.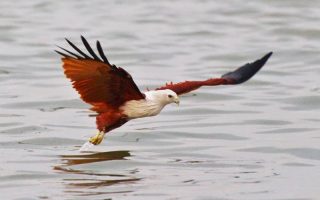 There are plenty of birds in Kuala Selangor especially near the coast. Raptors and seabirds fly about the area and this is a good place to watch them.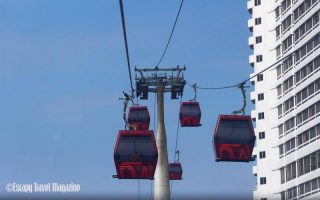 Genting Highlands is not all about casinos and theme parks. It is also a mountain rich in nature of which is home to plenty of flora and fauna.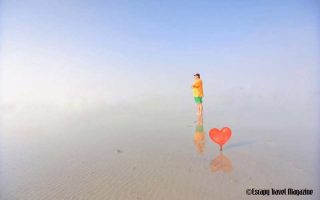 Sky Mirror is the Salar de Uyuni of Malaysia. This is a place somewhere out at sea that appears for a few hours a day, and allows for some amazing photography.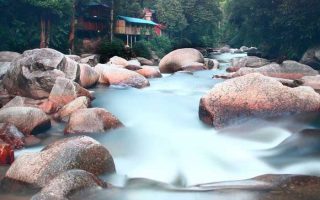 Click here to read more articles in this issue of Escapy Travel Magazine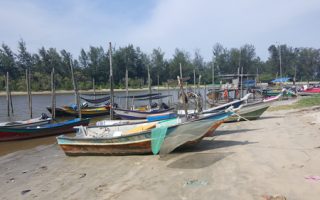 Return to the main page of Escapy Travel Magazine
Do Not Miss Another Issue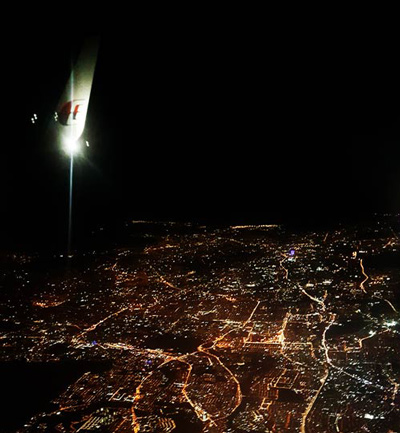 Should you have any enquiries do contact us please...