Nasi Ambeng is a pretty unique dining experience. To most people a noodle dish is a dish with noodles, and a rice dish is a rice dish. Mixing both noodle and rice in one dish certainly looks like an accident. Perhaps two persons walking from opposite directions; one carrying a plate rice with chicken, and the other carrying a plate of fried noodles with beef, knocked into each other creating a mix of rice, noodles, chicken, and beef. No idea how this dish came about but Nasi Ambeng is a dish made of rice, noodles, various meats, vegetables, and gravy, all in one plate.
Nasi Ambeng Kahwin is a dish shared between two people (usually a couple). The portion of the Nasi Ambeng is thus for two.
Nasi Ambeng comes from Java in Indonesia and is served communal style, meaning that a plate of Nasi Ambeng is shared amongst a few people. They do not scoop food from the main plate to their own individual plates before eating, but eat directly from the main plate instead. Originally, eating is done without forks and spoons, but with hands. I know, some of you may be squirming now imagining this style of eating but that is how Nasi Ambeng is eaten. Nasi Ambeng symbolises friendship and thus why it is eaten that way.
Warung Ibu Nasi Ambeng (Mother's Stall Nasi Ambeng) in Kuala Selangor is one of the places to enjoy Nasi Ambeng. Here at Warung Ibu Nasi Ambeng, the style of Nasi Ambeng is called Nasi Ambeng Kahwin (kahwin is marriage in Malay language) for couples. The Nasi Ambeng is served for two persons.
All the yummy food that makes Nasi Ambeng Kahwin.
Nasi Ambeng Kahwin comes with boiled rice, fried noodles, tempeh (fried soy bean cakes), fried chicken, beef, and potatoes fried with chillis. Together with this mix is a bowl of tasty gravy and homemade chilli dips that add more to the flavour of the dish. The dishes actually come together well complementing each other, making one tasty dish. The portioning is certainly more than enough for two and is worth the price.
Puan Hajah Aminah, the owner of Warung Ibu Nasi Ambeng.
Warung Ibu Nasi Ambeng is owned and operated by 67 years young Hajah Aminah. She learned to cook it from her mom. Hajah Aminah still does the cooking herself as she believes in providing a consistent taste. Delegating the cooking to others may distort the taste of her Nasi Ambeng, thus why she continues to cook. Her staffs are tasked with serving, cleaning, and washing.
Should you be in Kuala Selangor and am looking for something to eat, do give Warung Ibu Nasi Ambeng a try. Opens daily from 10am until all food are sold (usually at about 4pm).
Google Maps to Warung Ibu Nasi Ambeng, Kuala Selangor.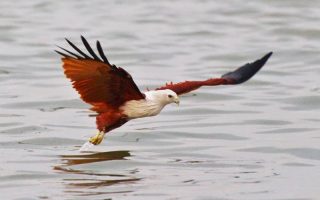 There are plenty of birds in Kuala Selangor especially near the coast. Raptors and seabirds fly about the area and this is a good place to watch them.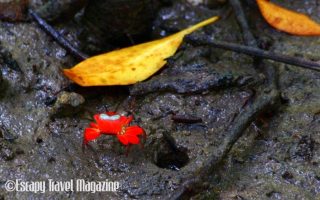 Kuala Selangor Nature Park is a park that is a rich habitat with lots of flora and fauna. It is also designated as an Important Bird Area. It certainly is an interesting place to visit.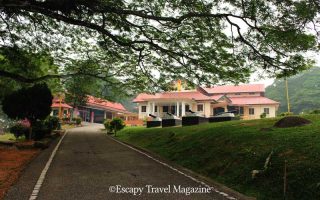 A visit to the Kuala Selangor District Historical Museum is a must when one visits Melawati Hill. This is where the history of the place is showcased for all to see.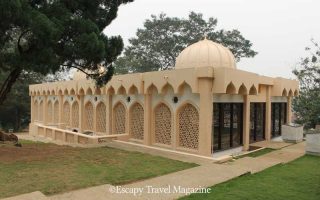 From this hill the rulers of early days played an important role in the building and shaping of Selangor. It is also on this hill that they rest for eternity.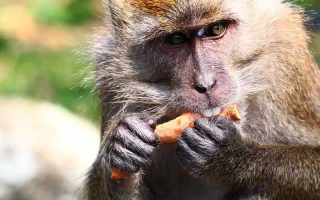 The Silver Leaf Monkey and the macaques call Melawati Hill home. They roam around in good numbers and are somewhat used to humans. Here one can get up close.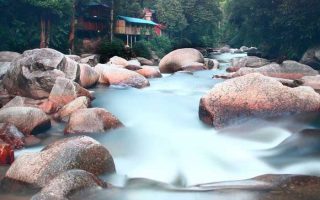 Click here to read more articles in this issue of Escapy Travel Magazine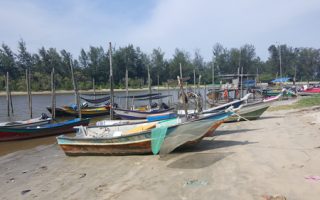 Return to the main page of Escapy Travel Magazine
Do Not Miss Another Issue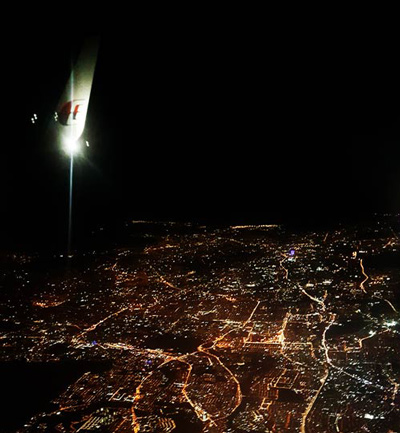 Should you have any enquiries do contact us please...