Kuala Selangor Nature Park
The call of the wild has lured many travellers, photography enthusiasts, and of course nature lovers. The Kuala Selangor Nature Park that has been adopted by the Malaysia Nature Society of MNS is a place rich with wildlife and wild flora. It is one of the "must visit" places in Kuala Selangor especially if one is into bird watching and bird photography.
A magpie at Kuala Selangor Nature Park.
Layout
The Kuala Selangor Nature Park is made up of secondary forests and mangrove or wetlands; covering some 2.4 square kilometres. Within its boundaries are 4 trails that one should go on to experience the park better. These trails are:
Main Trail (550 metres)
Pangolin or Tenggiling Trail (988 metres) – was inaccessible at time of visit.
Bund Trail (1675 metres)
Mangrove Walkway (1500 metres)
There are also extended wooden pathways; one that leads to the mud flats by the Straits of Malacca (was inaccessible at time of visit).
A simple map of Kuala Selangor Nature Park.
Walking The Trails
The starting point of the main trail is just off the area where the chalets are (more on them later). The main trail starts with a bricked pathway that goes into the secondary forest. Names of trees are placed along the way sharing with visitors some information of the trees. Here one will be able to see monkeys (macaques and silver leaf monkeys), birds, insects, etc.
At the end of the main trail is a bridge that crosses a small river. Here visitors can observe the river and its surroundings for fish, reptiles (we saw a monitor lizard swimming here), birds such as kingfishers, etc. Cross the bridge and one comes to Bund Trail.
A monitor lizard hanging out at the small river. It was probably looking for a meal.
Bund Trail
The Bund Trail goes around a manmade lake that was made for birds to roost and feed. This area is a safe nesting area for some 155 bird species; 98 of which are resident birds such as the great egret, magpies, grey heron, collared kingfisher, and brahminy kite; while 57 species of them are migratory birds like Mongolian plover, and blue-tailed bee-eater.
The lake at the Bund Trail.
The lake is also home to fishes like mudskippers with some growing to the length of an adult person's forearm. These amphibious fish can be seen darting about on the water's surface as well as about the muddy banks of the lake. They can be seen battling each other and chasing each other about creating splashes on the water.
A mud skipper quietly watches me at the lake. 
Watch Towers
To provide visitors with an aerial view of the area; two watch towers have been erected. From these towers one has a good view of the lake and its surrounding. One can also try to spot birds flying about as well as those perched on trees, observe the beauty of the area, and take a few photographs of the views as well as the wildlife.
The watch tower provides visitors with a good view of the area.
Gazebos
For some, the walk can be really quite tiring especially on hot days. Along the trails are a few gazebos (some of which are closed off for repairs). These gazebos are good places to stop for a break and recuperate. While taking a break at these gazebos do continue to observe the surroundings for wildlife.
There are gazebos and huts around the lake.
Mangrove Walk
Mangroves are fantastic places to observe wildlife. Mangroves are nutrient rich and provides plenty of food for the certain groups of wildlife. Along the Bund Trail one will come to a mangrove area and within it, a concrete walkway (Mangrove Walkway) that goes through the mangrove area. This is a trail that I highly recommend as the mangrove is home to some fabulous wildlife and 13 species of mangrove trees.
A walkway in the mangrove area.
Wildlife
Crabs are a plenty here adding colours to the muddy mangrove forest creating a spectacle of colours. 15 species of crabs call this place home. Amongst them include king crabs (horseshoe crabs), tree climbing crabs, and the colourful fiddler crabs that can be seen during low tides.
A beautiful red coloured crab at the mangrove.
The mangrove forest is also home to prawns, mud lobsters, clams, and fishes such as the banded archer fish, puffer fish, etc. Birds too can be seen along the trail especially when one has a sharp eye and pays attention to the sounds that they make. A binoculars will certainly come in handy.
*Here there is a walkway to the mud flats but it is inaccessible at time of visit.
A tree climbing crab at the mangrove.
Exiting the Mangrove Walkway brings one back to the Bund Trail with about two thirds of the trail left to walk. At the lake, there are wooden jetties that one can walk onto (with caution) for a closer look at the wildlife. Mudskippers can be seen chasing each other about. We saw two fighting. The Bund Trail ends back at the bridge.
A mud skipper at the mangrove.
Other Animals
There are plenty of other animals that call this place home. They include leopard cats, otters, various snakes, lizards, dolphins, various species of butterflies, beetles like the rhinoceros beetle, spiders, various molluscs, etc. The best way to spot these animals is to spend some time in the area carefully observing the place. Animals will try to avoid humans and thus the watch towers are a good place to observe them from with the help of a proper pair of binoculars.     
A large clam sits at the mangrove.
Photographing wildlife
Photographers will have a lovely time here filling digital space with shots of birds, crabs, insects, etc. There are just so many subjects to shoot especially when one takes one's time and observe carefully. A good zoom lens will provide for plenty of lovely shots. Macro enthusiasts will certainly have a field day too photographing smaller insects, flowers, etc.
A dragonfly posing for the camera. 
Two dragon flies caught in the act.
Things To Note
Do take extra precaution when climbing up and down the watch towers. These rickety wooden watch towers may not be able to take too much of a load.
Do bring along ample supply of drinking water especially if you decide to walk the Bund Trails and Mangrove Walkway.
Do not wonder away from trails or go into the undergrowth as the area is also home to animals that can pose a serious danger to you such as snakes.
Do not remove anything or leave rubbish on the trails. Like the saying goes; "take nothing but pictures (or memories) and leave nothing but footprints."
A lizard siting on a bunch of nipa palm fruits.
Summary
The Kuala Selangor Nature Park is a place that one must not miss when one visits Kuala Selangor. Allocate at least 3.5 hours for the park should you decide to visit. The walk can be a tiring one especially on a hot day. A battery fan will provide some respite from the heat. Staying hydrated is important and a bottle of drinking water is a must. If possible, go lightweight.
A bird perched on a tree at the Bund Trail.
Entrance Fees
Adults: RM4.00
Children (below 17): RM1.00
Students (below 17): RM1.00
MNS Members: RM2.00
Senior Citizens (above 60): RM2.00             
Huts with very basic amenities are available for rent to those wanting to stay at the park. 
Accommodations
Basic accommodation is available for rent. There are the basic "A" framed huts, wooden "kampung house" (village house) type chalets, hostels, and dormitories. Do call to check for availability and get as much information as you need before deciding on staying there.
A Frame Hut (2 pax per hut)        : RM30.00 per night
*RM25.00 for MNS members
Chalets (3 pax per chalet)             :RM60.00 per night
*RM50.00 for MNS members
** Comes with attached bathroom
Hostels (14 rooms; 7 pax each)  :RM175 per room per night
*RM140 for MNS members
Dormitories (6 units; 6 pax each) :RM220 per night
*RM200 for MNS members
** Comes with attached bathroom
Note: Also available is a hall for seminars that can accommodate up to 100 pax maximum.
A magpie perched on a branch at the entrance of the Bund Trail.
Address
Kuala Selangor Nature Park, Jalan Klinik, Kuala Selangor, 45000 Kuala Selangor, Selangor, Malaysia.
Contact: +603-3289-2294
Email: ksnp@mns.org.my
Opens Daily: 9am to 5pm
Google Maps to Kuala Selangor Nature Park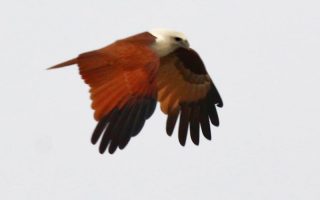 There are plenty of birds in Kuala Selangor especially near the coast. Raptors and seabirds fly about the area and this is a good place to watch them.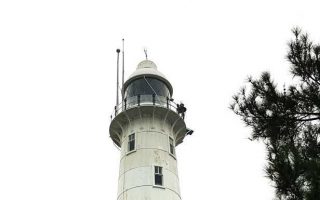 An old lighthouse stands on top of the summit of Melawati Hill guiding ships that sail this section of the Straits of Malacca.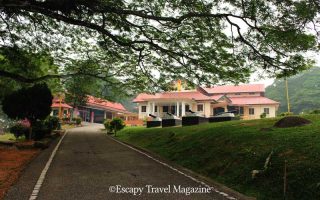 A visit to the Kuala Selangor District Historical Museum is a must when one visits Melawati Hill. This is where the history of the place is showcased for all to see.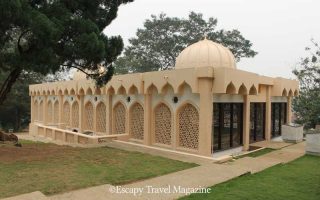 From this hill the rulers of early days played an important role in the building and shaping of Selangor. It is also on this hill that they rest for eternity.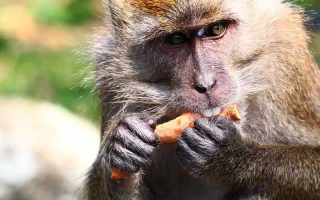 The Silver Leaf Monkey and the macaques call Melawati Hill home. They roam around in good numbers and are somewhat used to humans. Here one can get up close.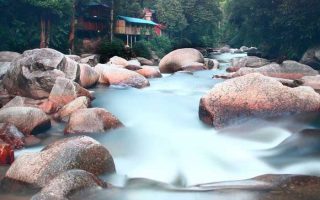 Click here to read more articles in this issue of Escapy Travel Magazine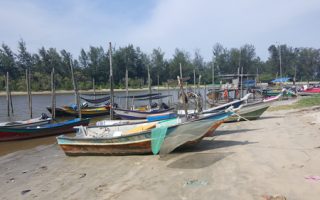 Return to the main page of Escapy Travel Magazine
Do Not Miss Another Issue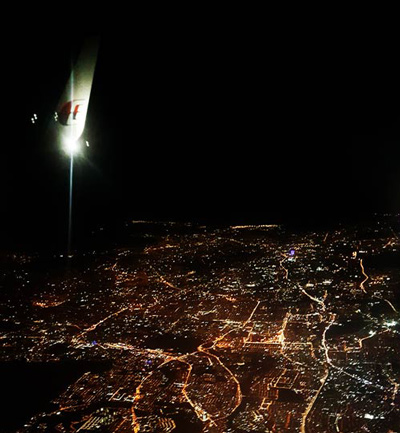 Should you have any enquiries do contact us please...