Wonderful Sail To Abang
Kepri Island, Riau Indonesia – November 2019
Indonesia is the largest island country in the world. Indonesia has 17,508 listed islands. Out of these great mass of islands, 2,174 of them have been marked as potential islands for tourism according to Admiral Dr Marsetio (retired); former Chief of Staff of the Indonesian Navy who is now the Special Advisor of Maritime here in Indonesia.
With such great assets in hand it makes perfect sense to focus on marine tourism. To do so, President Jokowi (President of Indonesia) decided to promote "marine tourism" back in 2014, and in 2015 made applying for visa and boat entries easier and much speedier by going digital (online application).
With an easy application process for yachters and boaters to register their vessels and get visas as well as necessary permits to enter into Indonesian waters; the "Wonderful Sail Indonesia" was created to attract yachters and boaters to visit the many islands of Indonesia.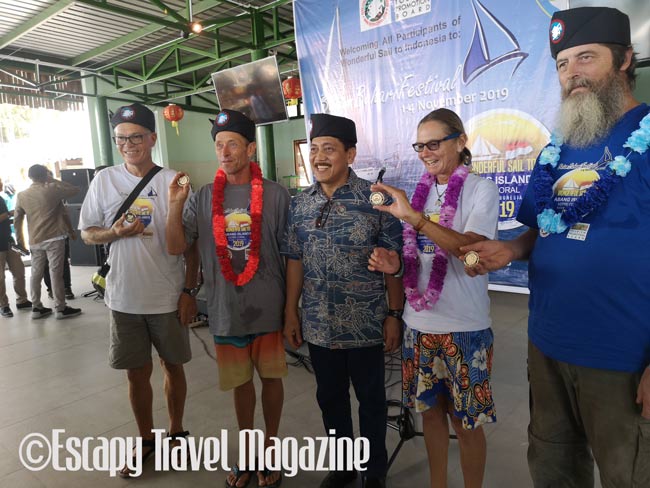 Admiral Dr Marsetio (retired); former Chief of Staff of the Indonesian Navy (centre), and some of the participating yachters from Australia, England, and USA.  
For 2019 the focus of the campaign was to bring yachters and boaters to the Abang Islands in Riau, Indonesia. The "Wonderful Sail To Abang" attracted over 50 yachts. Kepri Coral Resort that started operations in January 2019 was the final stop for these yachts before making their way to Singapore. Kepri Coral Resort was started by Mr Harmanto (Ahak), a successful businessman, to help support this campaign.
There are bigger plans for 2020. According to Admiral Dr Marsetio (retired), for 2020 they target over 100 yachts. He recently lead a delegation from the Indonesian Ministry of Tourism (and those related to the event) to Fremantle in Perth Australia to promote Indonesia as a sailing destination with an event called "Fremantle to Bali Ocean Race & Rally 2020."  
Mr Harmanto (aka Ahak), the owner of Kepri Coral Resort.
Admiral Dr Marsetio (retired) is optimistic. With 10 months ahead of the race date; 10 yachts (teams) have registered for the event. The boats registered includes the international vessel Antipodes (from Royal Hong Kong Yacht Club), and Western Australian fleet consisting of Circa, Obsession, Fourth Dimension, Endorfin, Kondili, Rebecca Jane II, Lithium, True Blue, and Crush.
Sources: Fremantle Sailing Club – Australia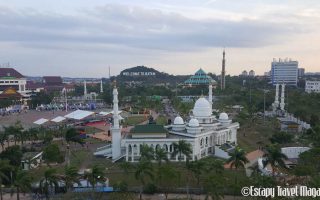 Bored of the usual run-of-the-mill type holidays? About 2 hours by ferry from Johor Bahru in Malaysia & a mere 45 minutes ferry ride from Singapore lies Batam Island.
Do Not Miss Another Issue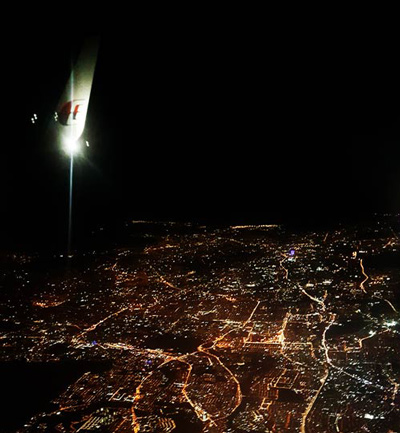 Should you have any enquiries do contact us please...