Resun Waterfall In Daik Island
Dabo Singkep, Lingga, Riau Indonesia
When one mentions the equator, what comes to your mind? As for me heat, heat and even more heat hits my brain so hard I start melting inside. You see, I am like a polar bear. No, not in the catching and eating live fish kind of way. I like the cold and in some ways, I need the cold. Back to this article…
Lingga is a group of islands that sits on the equator and I visited Daik. Daik is an island at the Lingga Regency, in the Riau archipelago of Indonesia. It is the capital of Lingga. This quaint island is home to quite a few historical sites and the most beautiful waterfall in Lingga (my respite from the heat). This waterfall is the Resun Waterfall.
Rules to abide by when at Resun Waterfalls.  
Resun Waterfall has an elevation of about 45 degrees. It is a five tier waterfall that boasts cool, clear, and clean refreshing water that flows down from Mount Daik; the tallest mountain in the province measuring some 1,163 metres in height.
Resun Waterfall is a lovely place to go to for a picnic with friends and family. There are walkways, wooden bridges, huts, and places to change one's clothes at located near the waterfall. Personally, I could spend the entire day here just relaxing in its cool waters; clearing off all the junk in my mind and rejuvenating my tired body.
Resun Waterfall is said to be the best waterfall in Lingga.
Resun Waterfall flows into a natural pool that is quite deep and this pool is a superb place to swim in. Off and on some of the folks here climb the rocks and jump into the pool. It certainly is a lot of fun but it can be dangerous too. I recommend that all children be supervised by an adult and all adults to be supervised by other adults (who are more safety conscious) to ensure their safety when visiting Resun Waterfall.
Visitors jumping into the pool.
I do know of a lot of people who love the tropical heat. I am just not one of them. But if you are, Daik Island and the other islands around here will certainly make you a happy traveller. As for those of you who are like me; Resun Waterfall is a lovely respite.
Recommended Things To Bring
Extra clothing
Drinking water
Food
Proper outdoor hiking sandals or waterproof shoes
First aid kit (just in case)
Location And Contact Details
Resun Waterfall
Panggak Darat, Lingga Sub-District, Lingga Regency, Riau Islands 29872, Indonesia.
Google Maps to Resun Waterfall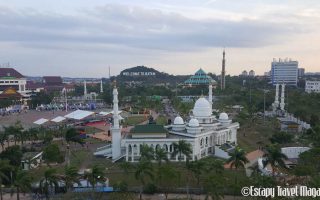 Bored of the usual run-of-the-mill type holidays? About 2 hours by ferry from Johor Bahru in Malaysia & a mere 45 minutes ferry ride from Singapore lies Batam Island.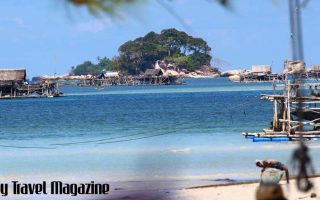 Madu Tiga Beach is a nice beach with a stretch of rather long sandy beach and inviting clear sea water.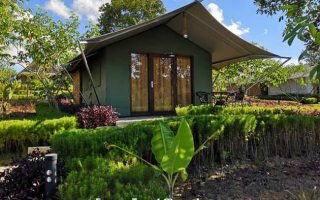 D'Bamboo Kamp is certainly a delightful place to go to for a relaxing yet fun escape from the city with friends or with family to enjoy a bit of glamping and camping.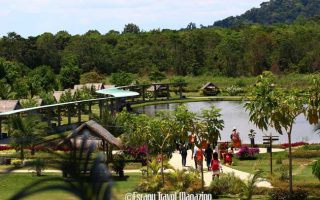 Poyotomo Fishing Pond is designed for relaxation. Located around the grounds are a few gazebos that visitors can rent to relax at, places to eat, and a pond to fish at.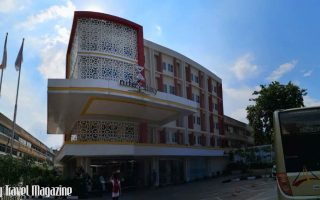 Nite And Day Hotel is located in a pretty "unique place" where the night brings forth a different sort of life in the area; Jodoh Square.
Do Not Miss Another Issue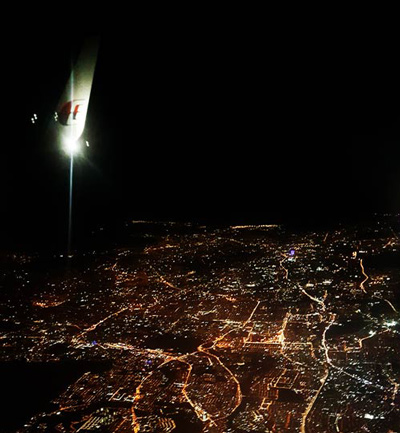 Should you have any enquiries do contact us please...