By Escapy Travel Magazine Team: Island Of Fun, Relaxation, And Seafood.
Bored of the usual run-of-the-mill type holidays? Fret not. About 2 hours by ferry from Johor Bahru in Malaysia and a mere 45 minutes ferry ride from Singapore lies a little known island called Batam in Indonesia. Being only 45 minutes from Singapore by ferry, Batam Island is one of the playgrounds favoured by Singaporeans. What's there to do in Batam Island? What's attracting visitors on Batam Island?
Golfing
Rolling greens and beautiful fairways; golfers can swing and putt till their heart's content here in Batam. Batam Island has a land mass of about 715 km2 (276 sq miles) and is home to quite a few golf courses such as Indah Puri Golf Resort with its Robert Fream designed golf course, Tamarin Santana Golf Club that has a course designed by world renowned professional golfer (retired); Jack Nicklaus, Palm Springs Golf and Country Club, Batam Hills Golf Resort, Terling Bay Country Club, Sukajadi Golf Club, etc.
A church in Batam town centre.
Fishing
When it comes to islands, fishing is always an option. Batam is surrounded by sea and one can charter a boat and go do some fishing. But should you not be interested in fishing out at sea there are commercial fishing ponds also known as pay ponds such as the Barelang Fishing Pond and Galatama Pearls Fishing Pond. These ponds are ponds built and managed by the pond owners. Fishes are placed in these ponds for visitors to do battle with at a small fee.
Fishing is always fun especially to anglers and fishing can certainly be done here in Batam.
Massage
After slogging hard at work one needs time to relax and de-stress; a massage does wonders to a tired mind and body. Batam Island is well known for massages and spas. Traditional Indonesian massages are available at lots of places here on Batam Island. One can get a massage at a nice spa with relaxing ambience such as the lovely H-Spa by Tiara Mustika at the Harris Hotel. Street massages are also available along the walkways or pavements at night. However, we do not know if they (Street masseurs) are trained or not; so use their services at your discretion.
The Spa at Harris Hotel is really relaxing and rejuvenating.
Visiting Other Islands
Batam is the main island in the Riau Island province. Within this province are other islands such as the beautiful Bintan Island with its clear waters and rich nature. One can visit these islands and spend a few days there. There are a number of accommodations from budget hotels to 5 star resorts. There is even a Club Med on Bintan Island. These islands do have activities that will keep visitors busy.
Ferry that takes one to the islands.
Enjoy Seafood
Seafood lovers will enjoy Batam's seafood. Being an island and surrounded by sea certainly comes with delightful benefits. One of it is fresh seafood. There are a good number of seafood restaurants to savour delicious seafood here and they are very reasonably priced. We had our fill at Wey Wey Live Seafood and it was certainly worth it.
Delicious seafood at Wey Wey Seafood.
Need A Getaway?
So, if you are planning a holiday and need a break from the craziness of city living but do not know where to go, one place to consider is Batam Island and some of the islands around there. Prices of food, local produce, accommodation, services, etc. here are reasonable making for a good place to holiday at without breaking one's bank account. Batam is certainly worth considering.
A sign at the Batam Ferry Terminal welcoming visitors to the island.
Going To Batam Island
Batam Island can be reached by ferry and flight depending on where you are and your preferred mode of travel. Should you decide to go via ferry from Johor, there are two places you can go to. They are the Puteri Harbour International Ferry Terminal in Nusajaya, and the Stulang Laut International Ferry Terminal (also known as the Berjaya Waterfront Ferry Terminal). Ferries from these terminals will take you to Batam Centre Ferry Terminal.
Should you decide to go from Singapore you can take a ferry from the HarbourFront Ferry Terminal at Maritime Square. The distance is much shorter from Singapore (45 minutes). 
Should your choice of transport be flight, there are flights from Malaysia via Sultan Abdul Aziz Shah Airport (also known as Subang Airport) and Kuala Lumpur International Airport (KLIA) to Hang Nadim Batam Airport. From Singapore it will be via Changi International Airport.
The ferry we took to Batam from Johor, Malaysia.
For ferry schedules and cost please click on the tabs below.
Google Maps directions to ferry terminals.
Google Maps to Puteri Harbour International Ferry Terminal
Google Maps to Stulang Laut Ferry Terminal
Google Maps to HarbourFront Singapore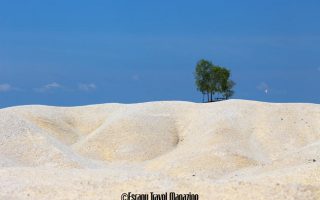 This "desert" in Bintan called Pasir Busung Desert, certainly has potential to attract visitors. Bintan's "desert" is unique.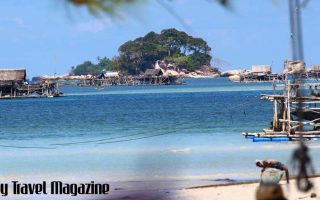 Madu Tiga Beach is a nice beach with a stretch of rather long sandy beach and inviting clear sea water.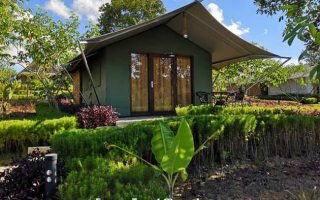 D'Bamboo Kamp is certainly a delightful place to go to for a relaxing yet fun escape from the city with friends or with family to enjoy a bit of glamping and camping.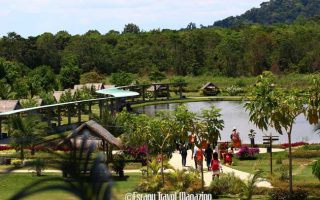 Poyotomo Fishing Pond is designed for relaxation. Located around the grounds are a few gazebos that visitors can rent to relax at, places to eat, and a pond to fish at.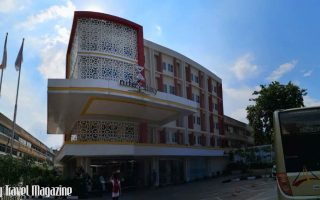 Nite And Day Hotel is located in a pretty "unique place" where the night brings forth a different sort of life in the area; Jodoh Square.
Do Not Miss Another Issue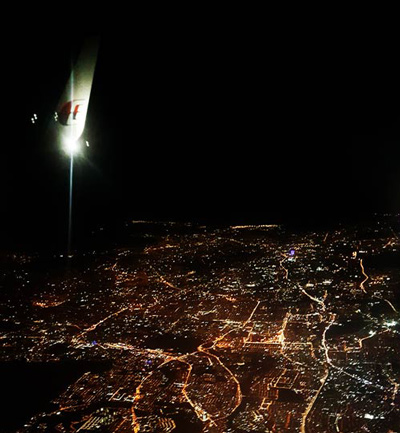 Should you have any enquiries do contact us please...