Marquez Beach (Pantai Marquez)
Dabo Singkep, Lingga, Riau Indonesia
Beaches are lovely places to go to especially when one needs a break from keeping it sane under heavy pressure in a competitive environment under a bad toxic cloud of office politics. Yes, the rat race certainly isn't fun and researchers in labs have often proven that stress kills. So, take a break, book your tickets, and head on down to Singkep Island in the Lingga Regency of the Riau Archipelago in Indonesia.
The wooden jetty at Marquez Beach. The sea water is said to be clear. It was monsoon during our visit hence the murky sea water.  
There are quite a few beaches in Singkep Island. One of them is Marquez Beach or Pantai Marquez as it is called in the local Indonesian language. Marquez Beach is a long sandy beach which is rather quiet. Perhaps the reason for such quietness is that Singkep Island is not a heavily populated island.
Marquez Beach is a beautiful beach with chalets available should one decides to spend a couple of days here. Note that the accommodation available here are rather basic. No 5 star hotels.  It is one of those places to go to for a relaxation where the sea breeze blows away all these burdens that one brings along from back home, and the sounds of the sea (waves) drowns away the stress in one's mind.
Sea Turtles Lover turtle sanctuary.
Turtle Lovers
There is a small turtle conservation centre here on Marquez Beach where visitors can go to to see sea turtles. Visitors are not allowed to touch them to ensure that he turtles remain healthy. During our visit we were lucky enough to witness the release of sea turtles (hatchlings) back into the sea. It was a nice and fulfilling experience.
A juvenile turtle on the beach making its way to sea.
A turtle at he sanctuary.
Location And Contact Details
Marquez Beach (Pantai Marquez)
Tg. Sawang, Desa Lanjut – Singkep Pesisir, Dabo Lama, Singkep, Kabupaten Lingga, Kepulauan Riau 29871, Indonesia.
Google Maps to Marquez Beach (Pantai Marquez)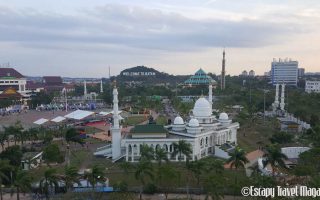 Bored of the usual run-of-the-mill type holidays? About 2 hours by ferry from Johor Bahru in Malaysia & a mere 45 minutes ferry ride from Singapore lies Batam Island.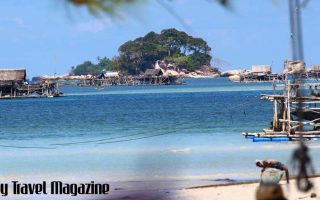 Madu Tiga Beach is a nice beach with a stretch of rather long sandy beach and inviting clear sea water.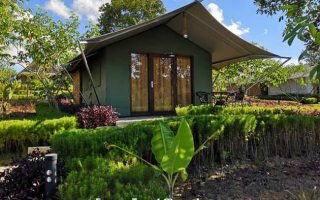 D'Bamboo Kamp is certainly a delightful place to go to for a relaxing yet fun escape from the city with friends or with family to enjoy a bit of glamping and camping.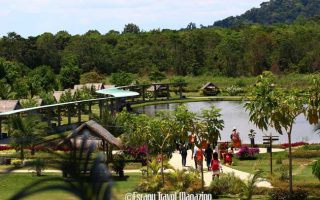 Poyotomo Fishing Pond is designed for relaxation. Located around the grounds are a few gazebos that visitors can rent to relax at, places to eat, and a pond to fish at.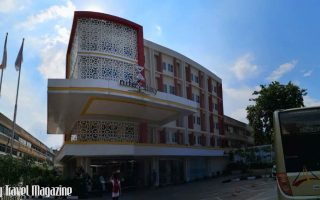 Nite And Day Hotel is located in a pretty "unique place" where the night brings forth a different sort of life in the area; Jodoh Square.
Do Not Miss Another Issue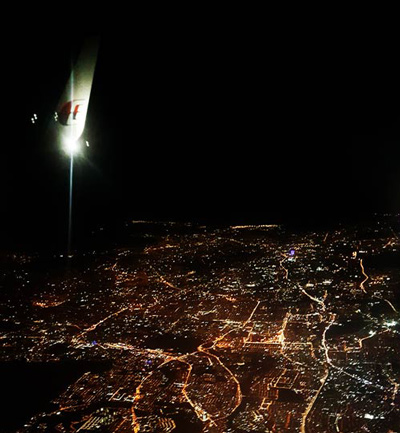 Should you have any enquiries do contact us please...