Adventures In The Riau By Escapy Travel Magazine – Hotel Section
Batam Island, a fun island to visit and breakaway from the gruelling grind of daily living with the many massage places, golf courses, seafood restaurants, sites and attractions, etc. A day's visit is certainly not enough. During my visit I stayed for two nights and I still felt that I needed a few more days. During my visit I stayed at the Nite And Day Hotel in Jodoh Square. 
Nite And Day Hotel is located in a pretty "unique place" where the night brings forth a different sort of life in the area; Jodoh Square. Jodoh is an Indonesian and Malay word for mate; as in boy meets girl type of mate, or a place to find a mate. Perhaps that is what Jodoh Square stands for; a place to find a mate.
Front desk – very helpful staffs.
Jodoh Square is about 2 kilometres from the Harbour Bay Ferry Terminal and is easily reached by taxi. Shopping places such as Nagoya Hill Shopping Centre, Avava Mall, Harbour Bay Mall, etc. are not far from Jodoh Square too. They are about 2 to 3 kilometres away.
Nite And Day Hotel is a decent hotel with prices that fall under the budget hotel category although they feel a class higher than said budget category. They certainly are good value for more. The hotel has 52 rooms that are broken into two categories with three room types. These categories are simply Day Room and Nite Room. The 3 room types are Happy Room, Sunny Day Room, and Sunshine Day Room.
Moon Spa at Nite And Day Hotel.
The rooms are of decent sizes (not too small) with modern amenities and furnishing. The rooms come air-conditioned, have proper lighting, has a table and chair to work at comfortably, free internet access (important these days), comfortable beds to rest one's tired body, sitting toilet, hot water shower, and enough plug points for the modern traveller. The hotels offers shuttle services at a reasonable fee.
While all is good here, I do have one bone to pick and it is with the electricity at the hotel. My friends (who stayed in different rooms) and I found that our mobile phones, power banks, etc. were unable to achieve maximum charge here. Most of our devices only managed to get about 70% to 80% charge despite having been plugged in throughout the night.
The coffee house / restaurant where basic food is served.
Google Maps to Nite And Day Hotel, Jodoh Square, Batam.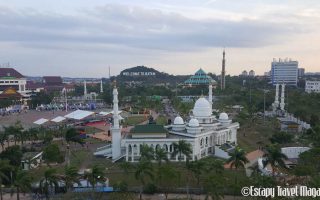 Bored of the usual run-of-the-mill type holidays? About 2 hours by ferry from Johor Bahru in Malaysia & a mere 45 minutes ferry ride from Singapore lies Batam Island.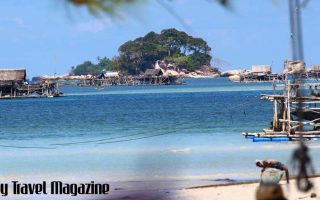 Madu Tiga Beach is a nice beach with a stretch of rather long sandy beach and inviting clear sea water.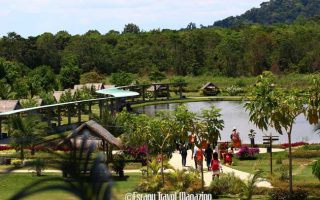 Poyotomo Fishing Pond is designed for relaxation. Located around the grounds are a few gazebos that visitors can rent to relax at, places to eat, and a pond to fish at.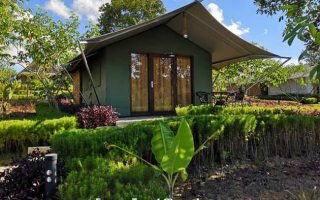 D'Bamboo Kamp is certainly a delightful place to go to for a relaxing yet fun escape from the city with friends or with family to enjoy a bit of glamping and camping.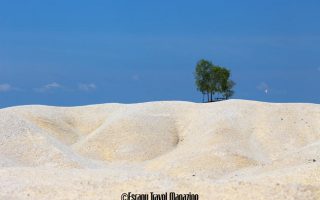 This "desert" in Bintan called Pasir Busung Desert, certainly has potential to attract visitors. Bintan's "desert" is unique.
Do Not Miss Another Issue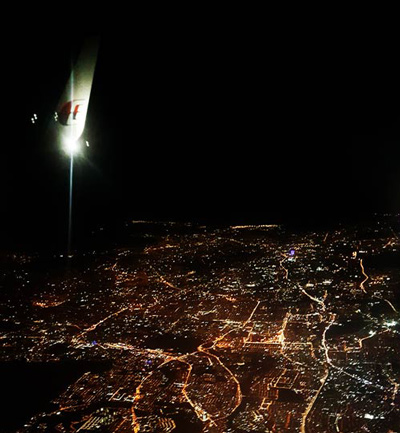 Should you have any enquiries do contact us please...