Istana Damnah (Damnah Palace) – Replica
Dabo Singkep, Lingga, Riau Indonesia
Daik Island was once the administrative centre of the Riau – Lingga Kingdom. It is on Daik Island that Sultans ruled the Kingdom and found glory bringing fame and fortune to the Riau – Lingga Kingdom. That is Daik Island's past and with such a glorious past; historical sites are a plenty. One of these sites is Istana Damnah or Damnah Palace.
Istana Damnah was once a regal building built by Sultan Sulaiman Badrul Alamsyah III who ruled from 1857 – 1883, at a time when the government of Riau – Lingga enjoyed great success. However, after the last sultan of Lingga, Sultan  Abdul Rahman II Muadzam Syah left for Singapore, the palace was left uninhabited and slowly disintegrated into a ruin.
Not far from Linggam Cahaya Museum is a replica of Istana Damnah; a reminder of the original palace and all of its glory. This wooden palace may not be as huge as some of the world's more famous palaces but it certainly has character.
Carving at one of the pillars.
Istana Damnah consists of two buildings; one the palace and the other, a hall or pavilion called 'balairung seri' where royal events are held. The palace is airy with large wooden windows. One its walls and pillars are intricately carved wooden panels made by skilled craftsmen back in the day.
Visitors to Istana Damnah (replica) may opt to have a meal there (prior arrangements need to be made). Visitors can also sit on the royal seats and take photos. The building is a good example of Malay architecture back then.  
One of the panels with carving in it.
Things To Bring
As Daik Island is located very near the Equator, the area can get really hot. Here are some things that I recommend bringing when visiting Istana Damnah.
Drinking water
Battery operated fan
Insect repellent (mosquitoes are a plenty)
And remember your camera
Location And Contact Details
Istana Damnah (Damnah Palace) – Replica
Merawang, Lingga Sub-District, Lingga Regency, Riau Islands 29872, Indonesia.
Google Maps to Damnah Palace – Replica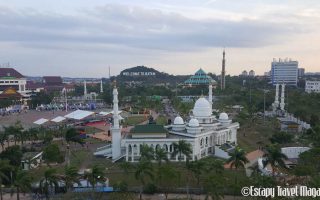 Bored of the usual run-of-the-mill type holidays? About 2 hours by ferry from Johor Bahru in Malaysia & a mere 45 minutes ferry ride from Singapore lies Batam Island.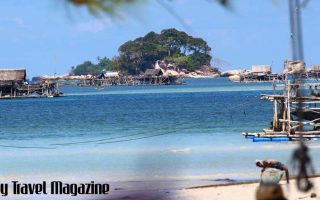 Madu Tiga Beach is a nice beach with a stretch of rather long sandy beach and inviting clear sea water.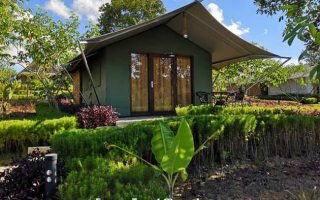 D'Bamboo Kamp is certainly a delightful place to go to for a relaxing yet fun escape from the city with friends or with family to enjoy a bit of glamping and camping.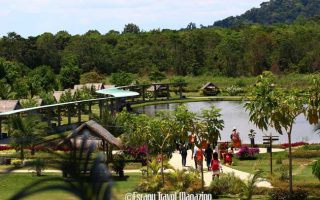 Poyotomo Fishing Pond is designed for relaxation. Located around the grounds are a few gazebos that visitors can rent to relax at, places to eat, and a pond to fish at.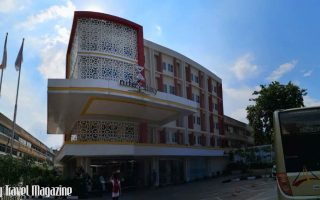 Nite And Day Hotel is located in a pretty "unique place" where the night brings forth a different sort of life in the area; Jodoh Square.
Do Not Miss Another Issue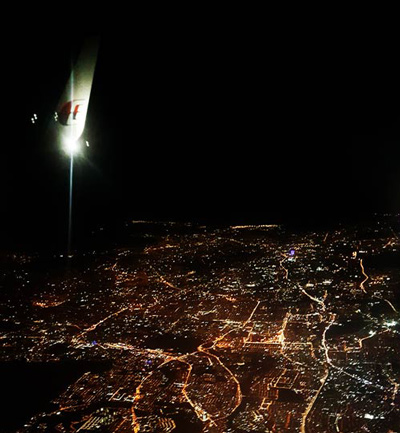 Should you have any enquiries do contact us please...