Singkep Tin Museum
Dabo Singkep, Lingga, Riau Indonesia
Tin, one of the natural minerals that has helped build economies and also brought economies down, although it is by no means the fault of tin that has caused economies to collapse. Countries that rely heavily on tin mining certainly felt a hard kick in the "nuts" when tin prices fell. With the collapse of tin prices, tin mining suffered and many mines were vacated as tin mining companies shut their doors. Tin mining certainly has seen some better days especially here in Lingga. A memory of its glory days is documented at the Singkep Tin Museum on Singkep Island.
Sand samples at the tin museum.  
In Dabo, the main city on Singkep Island sits the Singkep Tin Museum in an area that used to house the quarters of those working in the mining industry during the hay day of tin mining. During the Dutch era, tin mining was large here. It drew many people over to work in the mines and it became Dabo's main industry. This area was where the officers and senior management stayed at.
The Singkep Tin Museum was launched on 13th May 2019. It is a small museum that shares about the history and some information on the tin mining industry here. There are items from back in the day on display such trophies made of tin, old office equipment such as type writers, old land surveyor tools, old photographs, and files with records of the tin mining industry and part of its operations. 
Samples of minerals from the mines.
The photographs gives a feel of what things here used to be like. Being an island far away from mainland many things had to be transported over. From the photographs one can see just how huge an effort it was logistically. Sea planes and ships were used to move people, equipment, tin ore, etc. On the island, a rail system was built to move the tin ore to the harbour or the pier.
Also on display are sample specimens of minerals that were collected back in its tin mining days. Specimens of minerals include cassiterite (most of the world's tin comes from mining this mineral), galena (a widely distributed sulfide minerals), Wolframite (an iron manganese tungstate mineral), zircon (or zirconia, a type of crystal and a mineral grouped under silicate), etc.
Photos from back in the day.
The Singkep Tin Museum may not be a big museum but there are plans for future expansion. To date there are about 637 items from the tin mining era in storage and on display. A larger place will be needed to display more of these items and will be done so with said expansion plans.
Even as of now the Singkep Tin Museum is an interesting place to visit especially to those with an interest in minerals, mining, and history of places. It may not be a big museum but those with interest in such things will certainly find themselves spending more time than expected; reading through the information available there in.
A pagoda at the tin museum.
Location And Contact Details
Singkep Tin Museum & Taman Pagoda (Pagoda Park)
Dabo, Singkep, Lingga Regency, Riau Islands 29871, Indonesia.
Google Maps to Singkep Tin Museum & Pagoda Park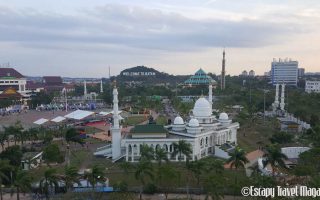 Bored of the usual run-of-the-mill type holidays? About 2 hours by ferry from Johor Bahru in Malaysia & a mere 45 minutes ferry ride from Singapore lies Batam Island.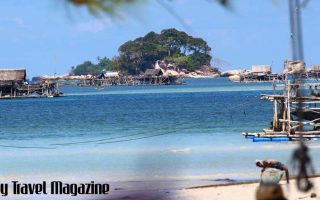 Madu Tiga Beach is a nice beach with a stretch of rather long sandy beach and inviting clear sea water.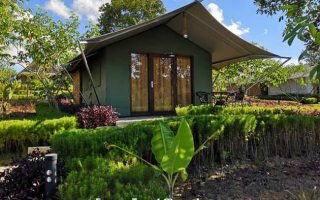 D'Bamboo Kamp is certainly a delightful place to go to for a relaxing yet fun escape from the city with friends or with family to enjoy a bit of glamping and camping.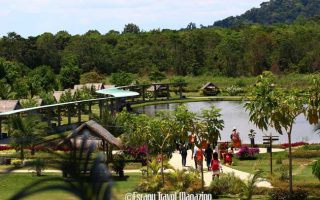 Poyotomo Fishing Pond is designed for relaxation. Located around the grounds are a few gazebos that visitors can rent to relax at, places to eat, and a pond to fish at.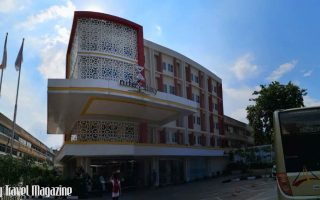 Nite And Day Hotel is located in a pretty "unique place" where the night brings forth a different sort of life in the area; Jodoh Square.
Do Not Miss Another Issue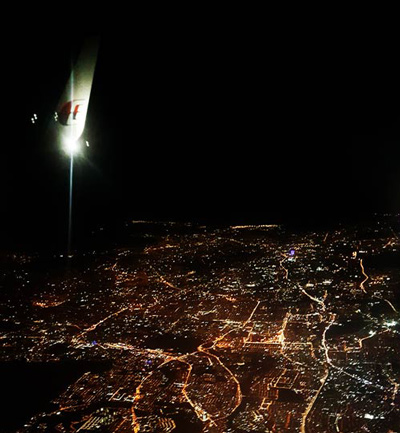 Should you have any enquiries do contact us please...