Madu Tiga Beach & Resort – Bintan Island
By Phil Foo
Sun, sand, and sea; islands and beaches are awesome places. I love holidaying in beaches be they on an island or mainland. I prefer beaches with crystal clear sea waters, soft white sand beaches, well-kept cleanliness, and good accommodation. There are plenty of beaches that meet these criteria around the world. In Bintan Island, Indonesia, my choice is the Madu Tiga Beach at the east of the island.  
I don't usually translate names of places but Madu Tiga is quite an intriguing name for a beach. Madu Tiga translates to 'three honeys' or 'three wives' in English. I am not sure where the name came from or what it means. What I do know is that Madu Tiga Beach is a nice place to go to. During my visit there, I had a good rejuvenating time.
[    It is a good place to sit back and relax as the sounds of the waves play a hypnotic tune, carrying one's mind to another place…    ]
With a stretch of rather long, nice sandy beach, and inviting clear sea water; Madu Tiga Beach is a nice place to when one needs to get away from the rat race. Perhaps one can call this place a sandy rejuvenation haven. Dotted with a few cabanas and deckchairs (also known as beach chairs), the beach here is really inviting. Who wouldn't enjoy splashing about in a sea of clear water (clear but not crystal clear) on a windy sunny day? That perhaps is the main reason to go to the beach. 
Madu Tiga Beach is not just about having fun in the sea and building sandcastles (or combing the beach for shells). It is a good place to sit back and relax as the sounds of the waves play a hypnotic tune, carrying one's mind to another place where one forgets about the race that one runs daily. Such therapy is important to rejuvenate one's body, mind, and soul.
The beautiful sand at Madu Tiga Beach.
Madu Tiga Beach Resort
On Madu Tiga Beach there is a resort called Madu Tiga Beach Resort; a village styled resort with nice traditional styled chalets. There are 32 chalets or rooms that are big and spacious. They are come in four categories being Deluxe Rooms, Suites, Family Rooms, and Barracks. These rooms are air-conditioned, an important feature on this hot and humid beach.
Although the chalets look like traditional village houses, the inside of these chalets are rather modern. Floors are tiled, they come with modern beds and comfortable mattresses, the walls are painted elegantly in white, and they have modern amenities. These chalets are designed for the modern day traveller that want to have the creature comforts of the 21st century.
Chalets at Madu Tiga Beach Resort.
Things To Do
Needless to say, most who come to a beach intends to spend time on the said beach. Madu Tiga Beach is awesome. Yes, I mention long sandy beach. What I have not mentioned is that the beach is blessed with nice brownish white sand. Sitting here typing this article, I really wish that I was there again. I miss the place a lot.
Anyway, just off the beach are what look like houses built on stilts. This floating huts look like an awesome place for an angler like me to hang out at with my fishin tackle. Asking someone on the beach I learned that the floating huts have got something to do with catching anchovies. In my mind, when there are anchovies there are bigger fishes. Perhaps I will get to go onto these huts on my next visit.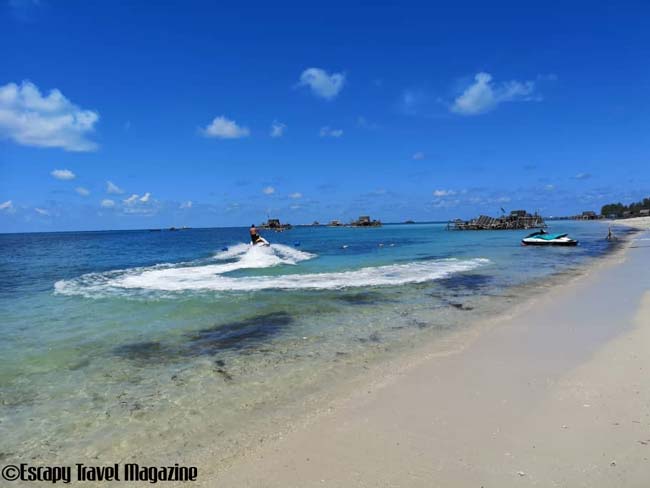 Jet-ski fun at Madu Tiga Beach.
Other activities and amenities available here at Madu Tiga Beach Resort include a swimming pool, beach volleyball, jet-ski rentals, banana boat rides, kayaking / canoeing, snorkelling, All Terrain Vehicle rides (ATV), Utility Vehicle Rides (UTV), cycling, kampong (village) tours, mangrove tours, and fishing.
Should one prefer to relax and rejuvenate, one can visit the Madu Tiga Spa that offers various traditional beauty treatment and massages from various places in Indonesia. These treatments uses a combination of different herbal formulas of essential oils sourced from all over Indonesia to bring balance and harmony in a holistic manner to rejuvenate the body, mind, and soul.
Getting There
Taking a flight will take an average 2 hours' flight or less from most Indonesian provinces to Tanjungpinang's Raja Haji Fisabilillah Airport (TNJ). From the airport, it takes about 50 minutes by car to get to Madu Tiga Beach. Should one decide to arrive by sea, there are two ports that one can arrive at. They are Tanjunguban Port (about 30 minites by car to the resort) and Tanjungpinang Port (about 70 minutes by car).
Time For A Trip?
Sitting here writing this article makes me want to return to Madu Tiga Beach for a holiday. Perhaps I should book my tickets. But if you are looking for a sun, sand, sea type of holiday with a spa treatment in the mix, and do not know where to go; Madu Tiga Beach and Madu Tiga Beach Resort is a good option to consider.
Sunset at Madu Tiga Beach – Courtesy of Madu Tiga Beach Resort.
Do Not Miss Another Issue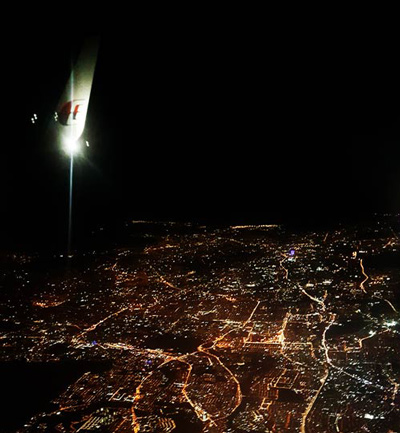 Should you have any enquiries do contact us please...
Bored of the usual run-of-the-mill type holidays? About 2 hours by ferry from Johor Bahru in Malaysia & a mere 45 minutes ferry ride from Singapore lies Batam Island.
This "desert" in Bintan called Pasir Busung Desert, certainly has potential to attract visitors. Bintan's "desert" is unique.
D'Bamboo Kamp is certainly a delightful place to go to for a relaxing yet fun escape from the city with friends or with family to enjoy a bit of glamping and camping.
Poyotomo Fishing Pond is designed for relaxation. Located around the grounds are a few gazebos that visitors can rent to relax at, places to eat, and a pond to fish at.
Nite And Day Hotel is located in a pretty "unique place" where the night brings forth a different sort of life in the area; Jodoh Square.
Do Not Miss Another Issue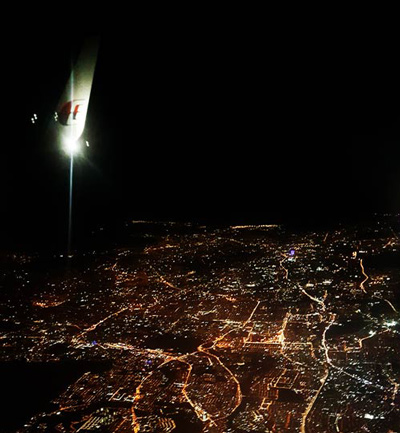 Should you have any enquiries do contact us please...