Dabo Singkep Hot Springs
Lingga, Riau, Indonesia
We all know about streams and rivers that flow on the lands of which we live on. Beneath us, within the earth too are waterways that we do not see all that easily. In many a place these waterways make their way to the surface of the earth creating springs. Some of these springs are hot (some are extremely hot) as they are geothermally heated. Dabo Singkep Hot Springs is one of these natural occurring hot springs.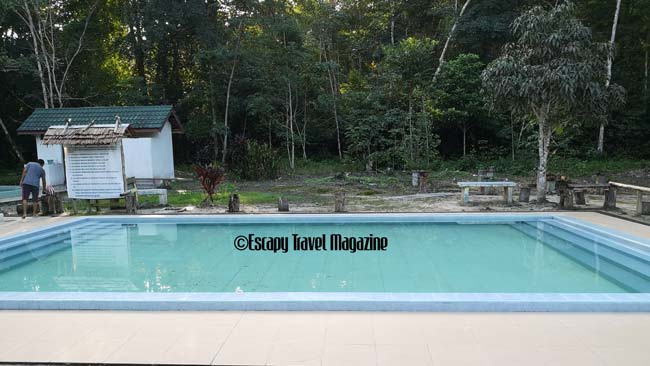 The Dabo Singkep Hot Springs was founded during the Dutch exploration era circa 1953 by the Dutch. It was a small spring then. It was left the way it was found until year 2003 when an enterprising young fellow named Edi decided to turn the place into an attraction. He turned the spring into pools by diverting the spring water.
There are three pools in the area. One of them is 35 degrees Celsius; the pool that Edi recommends visitors start with before going into the hotter pool that is 10 degrees hotter at 45 degrees Celsius. This is done to acclimatize one's self to the hot water.  Then there is the larger pool with cooler water.
35 degrees Celcius heated pool. Hot and comfortable.
Health Benefits
Many visitors come to the Dabo Singkep Hot Springs for health purposes as the heated water contains minerals and  is good for a variety of things. A test was done back in 2013 to ascertain what is in the water. There are indeed minerals such as calcium of which is good for bones, sulphur that in some way benefits the skin, and magnesium of which is good for the nerves. Hot water also helps to improve blood circulation.
45 degrees Celsius hot pool with the most health benefits.
Facilities
There are a few facilities there such as toilets, changing rooms, and a small cafe that is managed by the owner; Edi and his family. Edi says that he intends to build chalets so that visitors can come and stay a few nights here and spend some time with nature (Dabo Singkep Hot Springs is located by the side of a forest), and to upgrade the facilities.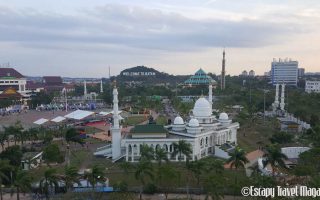 Bored of the usual run-of-the-mill type holidays? About 2 hours by ferry from Johor Bahru in Malaysia & a mere 45 minutes ferry ride from Singapore lies Batam Island.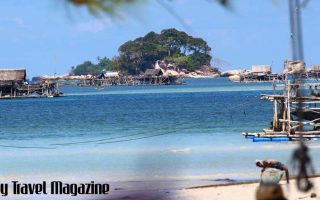 Madu Tiga Beach is a nice beach with a stretch of rather long sandy beach and inviting clear sea water.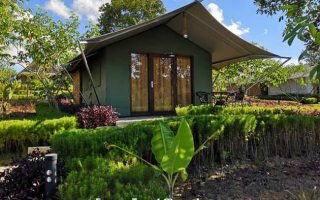 D'Bamboo Kamp is certainly a delightful place to go to for a relaxing yet fun escape from the city with friends or with family to enjoy a bit of glamping and camping.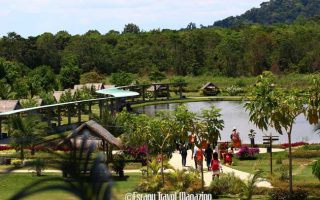 Poyotomo Fishing Pond is designed for relaxation. Located around the grounds are a few gazebos that visitors can rent to relax at, places to eat, and a pond to fish at.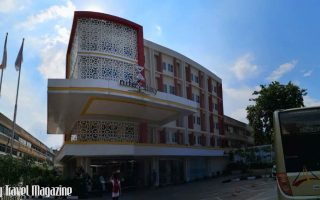 Nite And Day Hotel is located in a pretty "unique place" where the night brings forth a different sort of life in the area; Jodoh Square.
Do Not Miss Another Issue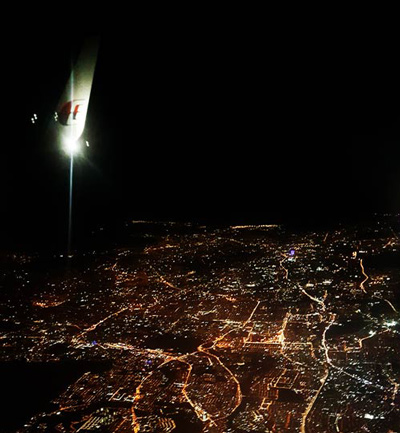 Should you have any enquiries do contact us please...