Here are some of the places to visit and things to do when one visits the East Coast of Malaysia. In this issue we focus more on the state of Pahang; visiting Kuantan, Pekan, and Sungai Lembing. We'll go on an adventure back in time to experience one of Pahang's sleepy hollows called the El Dorado Of The East. We then head out to sea from the Royal Town of Pekan, before visiting the beaches in and around Kuantan.
Click the articles below to read.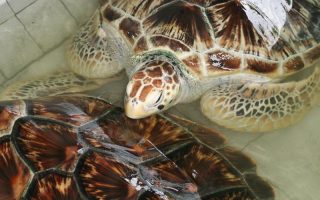 Kuantan is a busy coastal city on the east coast of peninsular Malaysia is blessed with lovely beaches, good fishing grounds, waterfalls, and places to visit.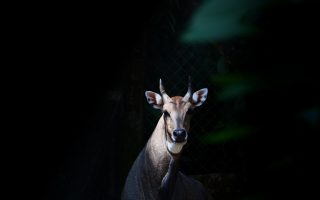 Not many know but there is a mini zoo in Kuantan that is free for all to visit. Read more about it here.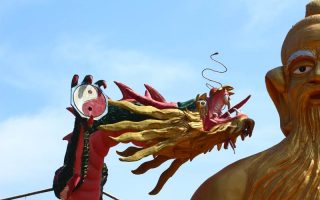 Lao Zi Temple also known as the dragon temple is one place to visit when in Kuantan. It has a golden dragon that is 823m long winning it a place in the Malaysia Book Of Records.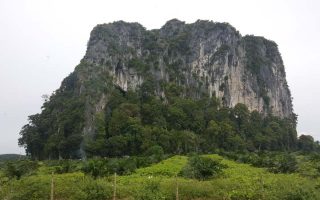 Charas Cave is a temple cave near Kuantan, Pahang, that has a deep chamber. Being a temple cave it is home to a few deities (statues). The cave is open to visitors.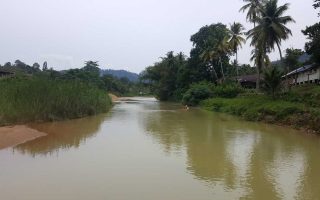 Once the richest town in the state of Pahang, Sungai Lembing is now a sleepy hollow rich in history; a town that time seemed to have stood still.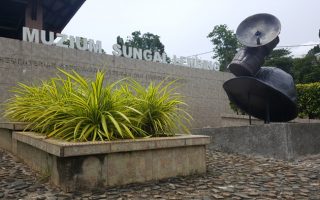 Sungai Lembing was once a rich mining town. Now, its illustrious history is shared at the Sungai Lembing Museum here.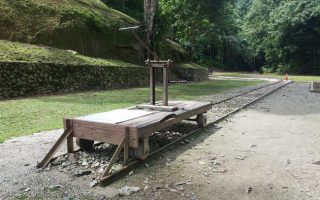 The El Dorado of the East has an interesting history to share. It was once the largest underground tin mine in the world. 
Beaches In And Around Kuantan
Kuantan is blessed with beautiful beaches, some with long stretches of golden sand such as Teluk Cempedak Beach. There are also unique beaches with a certain distinct character such as Black Stone Beach. Here are a few beaches that one can visit when one is in Kuantan.
Click the articles below to read.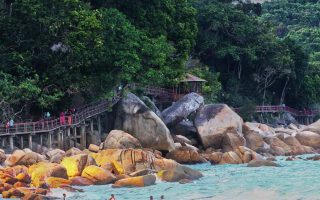 Teluk Cempedak Beach is one of the more popular and famous beaches in Kuantan. This is where to locals go to in the evenings with their family and friends to chill and relax.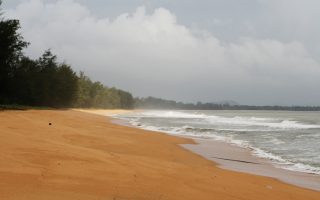 Perhaps one of the most famous beaches just off Kuantan is Cherating Beach, a beach blessed golden sands, world class resorts, etc.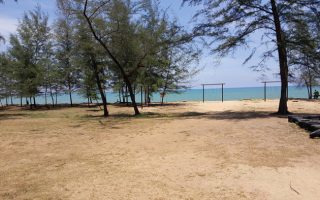 Just off Cherating lies Pantai Teluk Mak Nik or commonly known as Monica Bay in English. This beach is long and beautiful with casuarina trees lining its beach. This is a lovely beach to relax at.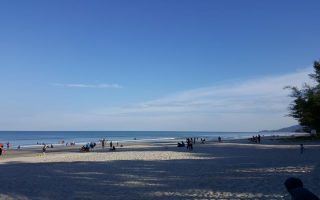 Balok Beach is long and windy making it an ideal beach for activities such as windsurfing, Kite surfing, etc. This is where the Swiss Garden Beach Resort Kuantan is located.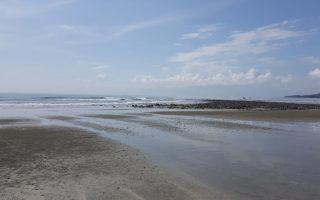 This beach is unique as it is littered with black stones thus earning it its name 'Black Stone Beach.' It is a popular spot for anglers and those that enjoy kite flying because of its windy conditions.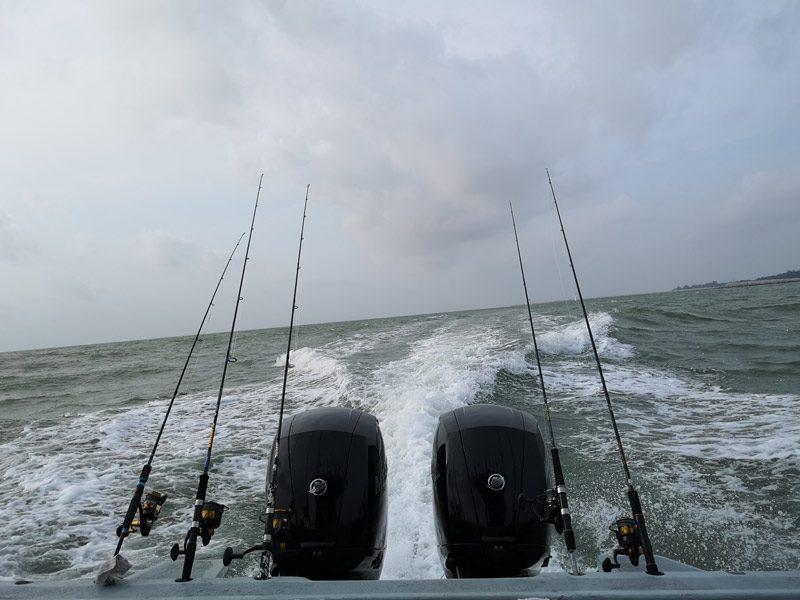 There are plenty to do on the east coast of Malaysia and should one decide to do some fishing, the Royal Town of Pekan is one of the fishing grounds that anglers in Malaysia go to. Hard fighting fishes such as Trevallies, groupers, Mackerels, and even the fastest fish in the sea; sailfish, are frequently caught here. On this trip we were catching squids instead. Click to read.
Riding East With Kingz MG (Harley Owners Group)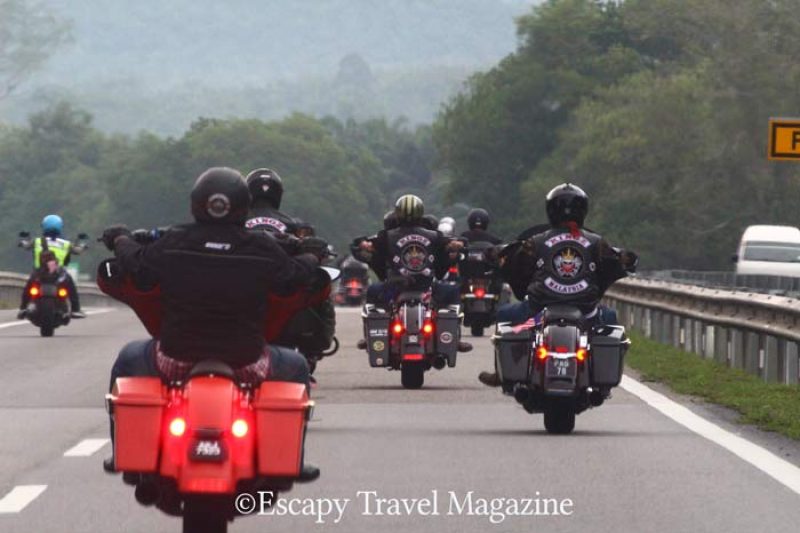 Bikers or bikies depending on the part of the world you are from, more often than not are seen as a dark force to be feared especially those that ride Harley Davidson motorcycles. With that in mind I decided to ride to Kuala Terengganu in the east coast of peninsular Malaysia to see if this claim holds water. Read about it here.
In this issue we feature two resorts at the east coast of peninsular Malaysia. One of them is the fabulous Terrapuri Heritage Village in Terengganu, and the other is the Swiss-Garden Beach Resort Kuantan; the biggest resort in Balok Beach.
Click the articles below to read.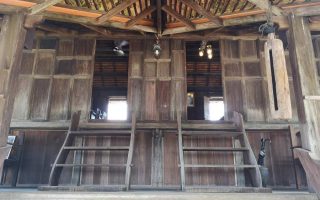 Terrapuri Heritage Village is a resort in the state of Terengganu that is by the beautiful Penarik beach. It is one of the must visit places in Terengganu,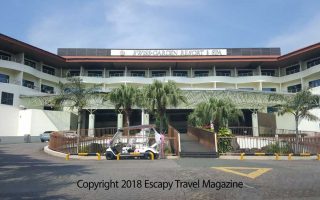 Swiss-Garden Beach Resort Kuantan is one of the largest resorts in Balok Beach, Kuantan. It has a beach for some sun, sand, and sea fun, and lots of activities to do.
In this issue we feature three lovely places to enjoy one's meal. They are Hoover Restaurant in Sungai Lembing, Sara Thai Kitchen in Kuantan, and D'Mukmin Restaurant in Temerloh (a smaller town in Pahang). They each have their own distinct characteristics, specialties, and treats.
Click the articles below to read.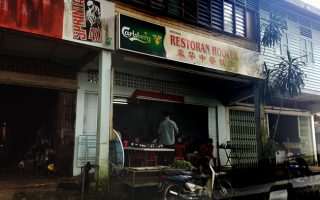 Restaurant Hoover is an old school restaurant in Sungai Lembing town. It is one of the more popular restaurants in this old sleepy hollow.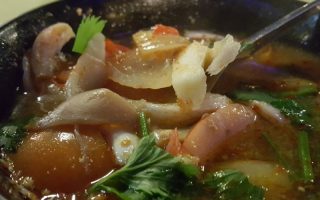 Sara Thai Kitchen in Kuantan serves delicious Thai dishes such as Tom Yam. They also serve delicious grilled fish (ikan bakar) that gets my two thumbs up.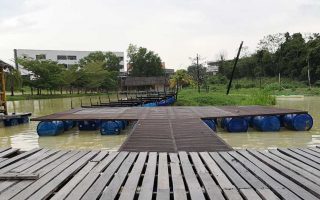 The ikan patin or patin fish is a famous fish in Temerloh. One of the places to savour this fish is at D'Mukmin Floating Restaurant.
Click below to read another issue or to return to the main issues section.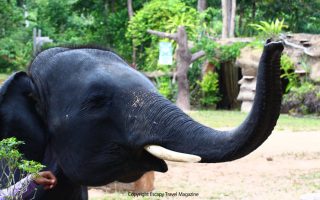 Terengganu, a state on the east coast of Peninsular Malaysia is a state rich in culture. Journey there with us in this issue as we discover some of the lovely attractions and experience some of the wonderful culture as well as unforgettable adventures that Terengganu offers. Click here to go to this issue.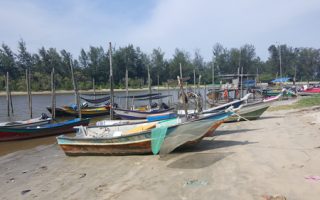 Return to the Issues page of Escapy Travel Magazine for more Escapy Travel magazine issues.
Do Not Miss Another Issue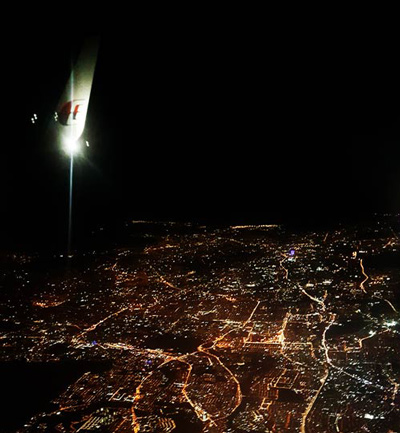 Should you have any enquiries do contact us please...