Swiss-Garden Beach resort
Beaches are a lovely place to go to for a holiday. I enjoy going to beaches as there are so many things that one can do at the beach. Recently my travelling wanderlust brought me to the East Coast of the Malaysian peninsular, to a place called Kuantan in the state of Pahang.
Kuantan is the capital city of Pahang and it sits by the coast with a few popular beaches that has been attracting visitors to the state. One of them is Balok Beach and it is here that one will find Swiss-Garden Beach Resort Kuantan; the largest resort in said area.
View of the resort from the beach.
Classic Charm
The Swiss-Garden Beach Resort Kuantan has been around for many years. One can tell from the architecture that it has been standing there for a long time. This classic charm has in recent years gone through some refurbishing and it looks good with nice water features in the lobby, modern facade at its restaurants, and nicely decorated rooms.
The lobby with its classic charms.
Spacious Rooms
The rooms at the Swiss-Garden Beach Resort Kuantan are spacious with some overlooking the beach and some the greens. There are six room categories  here and they are Deluxe Room, Executive Deluxe Room, Premier Deluxe Room, Studio Room, Family Room, and the Executive Suite.
We stayed at the Executive Suite which is large at 72 square metres. The Executive Suite is cosy with warm lights, and nice with tall ceilings. It has a living area with lots of space, a large bedroom, and a bathroom with a Jacuzzi. The king size bed is comfortable and certainly provides for good sleep.
The bed I slept on at the Executive Suite. This is one very large room with really high ceilings. 
Food And Beverage
Filling one's tummy is not an issue here. There are five outlets where one can go and have their fill. There is the Garden Terrace, The Blossom Chinese Restaurant, Swiss-Deli that serves snacks and pastries, Parrot Bar that is located at the beach, and Malibu Pub.
The Swiss Deli at Swiss-Garden Beach Resort Kuantan.
The Garden Terrace
 We had our breakfast at the Garden Terrace where buffet breakfast is served. The spread here is a mixture of local and western cuisine. One has a choice of either dining outdoors or in the air-conditioned area. We opted for the air-conditioned area.
Nasi lemak (fragrant rice served with chili paste and other side dishes), congee, pancakes, waffles, bread, eggs, chipotle, and bacon seems to be the daily staple here together with fruits and pies for dessert. It is best to come early as it gets really packed as more guests come for breakfast.
The Blossom Chinese Restaurant serves delicious Chinese cuisines.
The Blossom Chinese Restaurant
The other restaurant we dined at is The Blossom Chinese Restaurant. This restaurant serves halal Chinese cuisine and is famous for their dim sum especially amongst the locals that crowed the place during the weekends.
Tasty dim sum can be enjoyed here. Dim sum here is well known with the locals that flock here to eat during the weekends.
We had dinner here too. We had super delicious tamarind prawn dish, tasty Kung Pao squid, Szechuan beef dish, and lovely sweet and sour fish fillets. My favourite will have to be the tamarind prawn dish which is sweet and slightly salty. The prawns given are large in size and they are fresh.
Trying out the chu cheong fun at the Blossom Chinese Restaurant.
Fun Activities
There are quite a lot of things to do should one decide to not spend one's entire holiday at the beach. At the beach one can opt for archery,  beach soccer, volleyball, soap bubble blowing, rabbit petting, etc. One can bring kites too to fly at the beach.
Other outdoor activities include a swimming pool and tennis courts. Tennis lessons are provided should one want to learn tennis.
Kite surfing at the beach.
Rabbits come to entertain kids at certain times. 
Children having fun at the beach.
Indoor Activities
For kids there is the Tupai Kid's Club where kids can go have fun in a safe environment. There is a slide, plastic seesaws, traditional games, video games (Nintendo Wii), batik painting, etc. to keep children entertained.
As for the older kids there are game machines (arcade games), pool tables, foosball table, etc. Those who enjoy table tennis can do so too as it is available here. There is a gym beside the Tupai Kid's Club for those who adhere to a strict fitness regime and must workout even when on holidays.
A gymnasium for the fitness enthusiasts to workout at.
The Tupai Kids Club, a safe place for kids to play at.
Video game machines at the arcade.
Relaxing At The Spa
After walking about, visiting the sites, and playing on the beach, a massage will be nice to help calm one's body, mind, and soul. This can be done at the Samsara Spa. The Samsara Spa offers traditional Thai and Malay massages as well as various other treatments.
Jacuzzi pool at the Samsara Spa.
Bit For Anglers
Anglers will certainly want to spend some time casting their baits and lures with hopes of catching a fish or two. One can fish from the hotel's beach but just a short drive away are a few sweet spots. One of them is the Black Stone Beach. Local anglers tend to fish here.
Another place to fish at is around and about the waterways of Balok Beach. Children can be seen fishing along them. Pay closer attention and one will be able to see fishes too. Ultralight tackle recommended for increased levels of fun.
A boy fishing at the waterways in Balok Beach, Kuantan.
Enjoyable Stay
The Swiss-Garden Beach Resort Kuantan is certainly a nice place to stay at. It is near some attractions such as the Natural Batik Village, Black Stone Beach, and a little further will bring you to Teluk Cempedak Beach, Cherating Beach, Cherating Turtle Sanctuary, and even a Mini Zoo.
Black Stone Beach; only a few kilometres from Swiss-Garden Beach Resort Kuantan.
Click below to read another issue.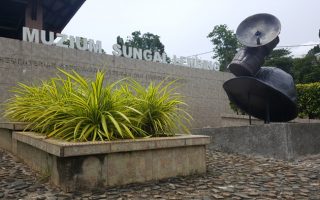 Sungai Lembing was once a rich mining town. Now, its illustrious history is shared at the Sungai Lembing Museum here.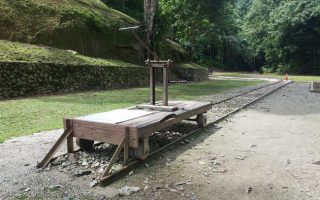 The El Dorado of the East has an interesting history to share. It was once the largest underground tin mine in the world.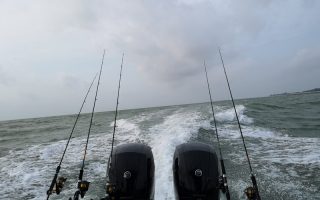 There are plenty to do on the east coast of Malaysia. Pekan is one of the fishing grounds that anglers in Malaysia go to.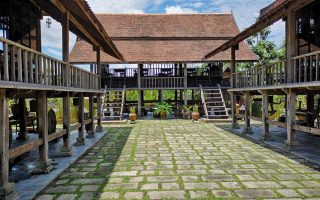 Terrapuri Heritage Village is a resort in the state of Terengganu that is by the beautiful Penarik beach. It is one of the must visit places in Terengganu.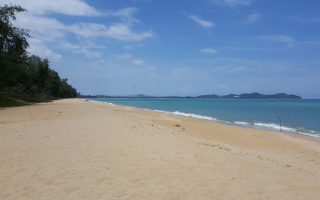 Click here to read more articles in this issue of Escapy Travel Magazine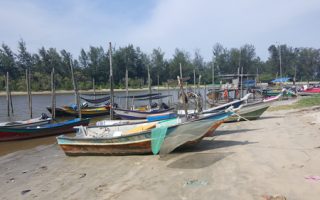 Return to the main page of Escapy Travel Magazine
Do Not Miss Another Issue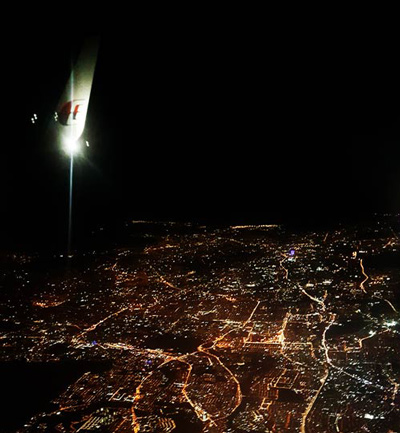 Should you have any enquiries do contact us please...