Cherating is a coastal village that is laid back and dotted with budget seaside accommodations as well as high-end resorts such as Club Med, Cherating;  Asia's first Club Med. Cherating Beach is known as one of the beaches that turtles come up to lay their eggs at during turtle "season."
Beach fronting chalets in Club Med Cherating.
The main beach at Club Med Cherating.
Surfing Cherating
Cherating Beach is a long stretch of beach with golden sands and strong waves (seasonal) that are strong enough to allow surfers to do some surfing. There is even a surfing school there called Cherating Point Surf School. Other water sports activities frequently done here are wind surfing, kite surfing, kayaking, etc.
Boats that take visitors on firefly watching trips.
Firefly Watching
Another activity that is available here in Cherating is firefly watching along the Cherating River that is near the beach. Here visitors hop onto long motorboats at night and slowly make their way along the river admiring fireflies that hangout on trees along the banks of the river.
Cherating River where one can watch fireflies.
Turtle Sanctuary
Since Cherating Beach is a known landing spot for turtles to lay their eggs at; a turtle sanctuary is located here as well, about a minute or two from the entrance to Club Med  (guard post). Here one can learn about the turtles and during the turtle season, one gets the opportunity to release turtles at the beach.
Turtles at the Turtle Sanctuary in Cherating.
Cherating Turtle Sanctuary
Address:
Bukit Cherating, 26080 Balok, Pahang, Malaysia.
Hours: Tuesday – Sunday: 9.30am – 4.30pm
Close: Mondays & certain public holidays
(Call before making your journey there)
Ruby's Resort; A Special Resort
Tree house just outside Ruby's Resort, Cherating.
Most resorts and hotels do not allow pets such as dogs and cats but one resort does. Ruby's Resort located right at Cherating Beach is a pet friendly resort as the owner is an animal lover herself. Dogs and cats can certainly holiday with their owners here. This makes Ruby's Resort a special place to go to for holidays.
The beach at Ruby's Resort, Cherating.
Address:
Lot 350, Jalan Kemaman, Kg. Chendor, Cherating, 26080 Balok, Pahang, Malaysia.
Places To Eat
There are lots of places to eat in Cherating. There are seafood restaurants at the Cherating Beach area. Along the coastal road (Kuantan – Kemaman Road) are a few restaurants that offer tasty grilled fish (open in the evenings) and stalls that serve local delights (throughout the day). One will not get hungry in Cherating.
Other Beaches In And Around Kuantan
Below are other beaches that are in Kuantan or are not far off from Kuantan. They certainly are worth visiting when one goes to Kuantan.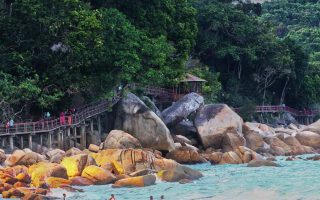 Teluk Cempedak Beach is one of the more popular and famous beaches in Kuantan. This is where to locals go to in the evenings with their family and friends to chill.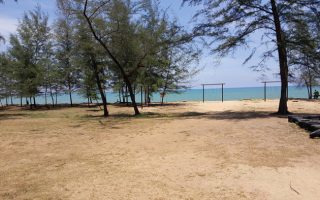 Just off Cherating lies Pantai Teluk Mak Nik or commonly known as Monica Bay in English. This beach is long and beautiful with casuarina trees lining its beach. This is a lovely beach to relax at.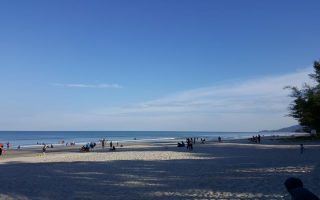 Balok Beach is long and windy making it an ideal beach for activities such as windsurfing, Kite surfing, etc. This is where the Swiss Garden Beach Resort Kuantan is located.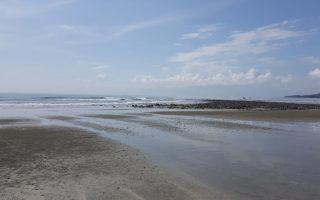 This beach is unique as it is littered with black stones thus earning it its name 'Black Stone Beach.' It is a popular spot for anglers and those that enjoy kite flying because of its windy conditions.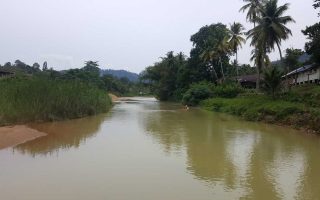 Once the richest town in the state of Pahang, Sungai Lembing is now a sleepy hollow rich in history; a town that time seemed to have stood still.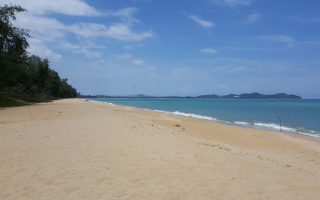 Click here to read more articles in this issue of Escapy Travel Magazine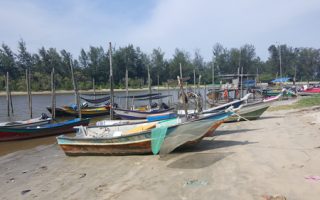 Return to the main page of Escapy Travel Magazine
Do Not Miss Another Issue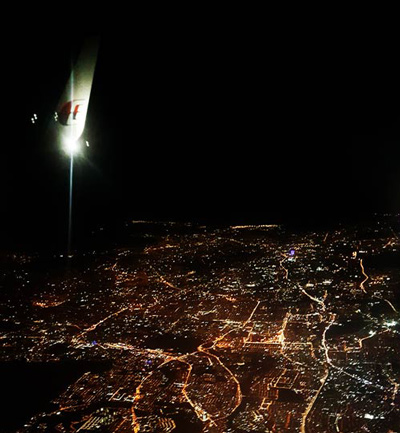 Should you have any enquiries do contact us please...