Black Stone Beach most certainly is one of the more unique beaches in Kuantan. It is called black stone beach due to the dark coloured (dark grey to black) stones and rocks at the beach. This beach is one of the places where local beach anglers go to wet their lines. Fishes tend to hide out around rocks and there are plenty of rocks for them to hide out at.
Anglers fishing at Black Stone Beach.
One can walk about the black stones (rocks) that line the beach during the low tides and observe the many denizens of the sea that are trapped momentarily at pools of water amongst the rocks. This beach is windy most of the time making it a great place to fly kites too.
A father teaching his son to fly a kite at Black Stone Beach.
Fishermen catching fish just off the black stones (rocks).
There are food stalls beside the parking area of the beach serving local food at decent prices. Should they be closed during your visit, a few minute's drive away are stalls and restaurants that serve local food (along the main road).
A group of people pulling in a net, catching fish right at the beach.
An area of Black Stone Beach with lesser black stones and rocks.
Google Maps to Black Stone Beach, Kuantan.
Other Beaches In And Around Kuantan
Below are other beaches that are in Kuantan or are not far off from Kuantan. They certainly are worth visiting when one goes to Kuantan.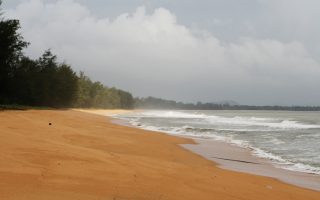 Perhaps one of the most famous beaches just off Kuantan is Cherating Beach, a beach blessed golden sands, world class resorts, etc.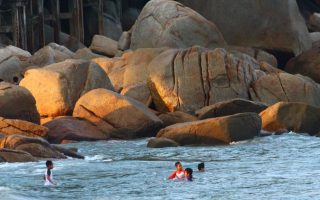 Teluk Cempedak Beach is one of the more popular and famous beaches in Kuantan. This is where to locals go to in the evenings with their family and friends to chill.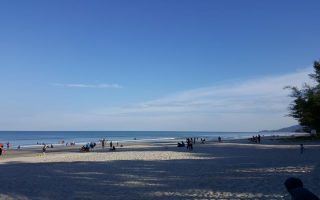 Balok Beach is long and windy making it an ideal beach for activities such as windsurfing, Kite surfing, etc. This is where the Swiss Garden Beach Resort Kuantan is located.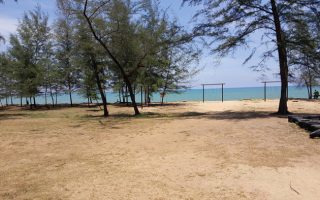 Just off Cherating lies Pantai Teluk Mak Nik or commonly known as Monica Bay in English. This beach is long and beautiful with casuarina trees lining its beach. This is a lovely beach to relax at.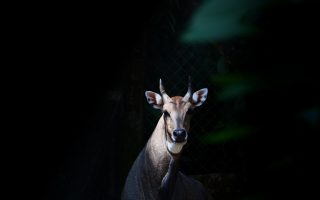 The Teruntum Mini Zoo is one of the places least known to visitors to Kuantan. The mini zoo is open to all and entrance is free. This makes the Teruntum Mini Zoo a must visit when in Kuantan.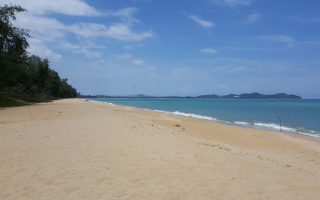 Click here to read more articles in this issue of Escapy Travel Magazine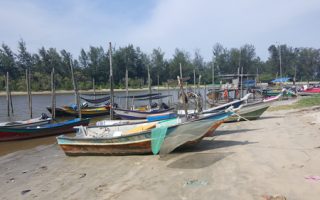 Return to the main page of Escapy Travel Magazine
Do Not Miss Another Issue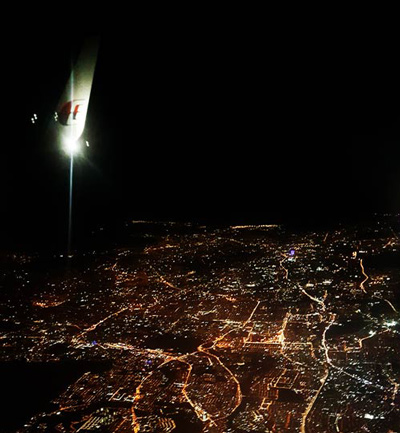 Should you have any enquiries do contact us please...