When visiting a place it is always nice to try the local delights. When in Sungai Lembing such delights are available in an old restaurant that is off the main road. This restaurant is Restoran Hoover or Hoover Restaurant.
During our visit to Sungai Lembing we did not know where to eat. We followed a wise saying that when it comes to food, go with the crowd. While there were a few restaurants on the main road they were not crowded. We then decided to drive through a small lane and found a restaurant with lots of people and decided to give it a try.
The old school kitchen where delicious meals are made.
The restaurant was almost full when we arrived. We got ourselves a table and placed our orders. About five minutes later and we would not have gotten a table as a bus load of people came to eat too.
Tasty Chinese Dishes
We ordered a delicious dish of deep fried tillapia fish drizzled in what tasted like Thai styled chilli sauce. The fish was fresh with sweet tasting meat that had really good texture. Felt like a muscular tilapia; esactly how I like my fish.
Very tasty sweet and sour fried tilapia fish.
Another dish that we enjoyed is a tofu dish. I cannot remember what it is called but it is one of their recommendations. It was delicious too. We also had stir fried lettuce with oyster sauce, a common dish in many Chinese restaurants.
Do Try
Do give Restorant Hoover (Hoover Restaurant) a try when you visit Sungai Lembing town.
Address: North Canton Street, 26200 Sungai Lembing, Pahang
Contact: +609 541 1604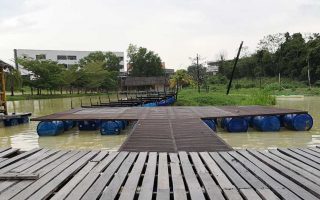 The ikan patin or patin fish is a famous fish in Temerloh. One of the places to savour this fish is at D'Mukmin Floating Restaurant.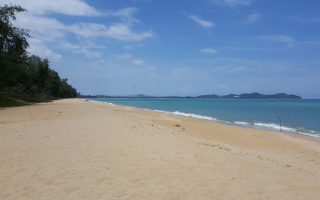 Click here to read more articles in this issue of Escapy Travel Magazine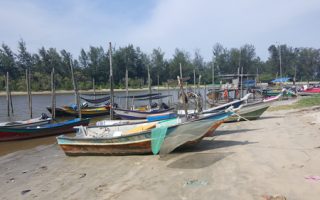 Return to the main page of Escapy Travel Magazine
Do Not Miss Another Issue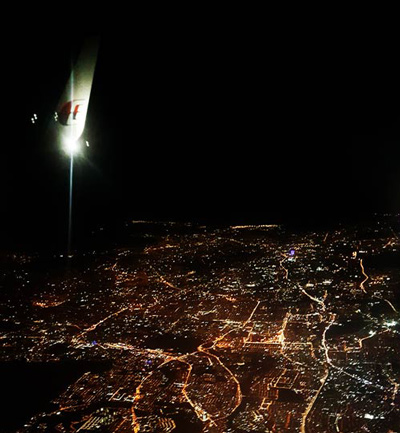 Should you have any enquiries do contact us please...