Balok Beach is one of those beaches that are great for windsurfing, and kite surfing. Balok Beach has a very wide beach with almost zero hazards making it great for beginner and expert wind surfers and kite surfers to partake and enjoy their sport in a rather safeenvironement.
The beach at Swiss Garden Kuantan Beach Resort.
Balok Beach has quite a few resorts too that will suite various budgets. One of the biggest resorts if not the biggest resort there is the Swiss-Garden Beach Resort Kuantan, a resort with 304 rooms and suites.  
The Swiss Garden Beach Resort Kuantan at Balok Beach.
Teluk Cempedak is the ideal beach for those who want to have the convenience of having everything in one place. The area has got resorts, shops, cafes, restaurants and fast food outlets, etc. One will certainly never feel alone or hungry here.
The Natural Batik Village by the main road at Balok Beach, Kuantan.
One of the attractions at Balok Beach is the Natural Batik Village where one can learn how batik is done. One can also do batik painting here. Natural Batik Village sells souvenirs too; a haven for souvenir hunters.
Equipment for making batik at the Natural Batik Village.
Natural Batik Centre
Kampung Cengal Lempung, 26100 Balok, Pahang, Kuantan.
Opens daily: 10am – 7pm
Google Maps to Natural Batik Village.
Fishing at one of the waterways.
For those who enjoy playing with fish on a fishing line, fishing can be done too at Balok Beach. Well, I am not sure just how good fishing at the beach is but fishing can be done in one of the waterways near the beach. I saw a few local boys fishing and decided to stop to take a look. There are fishes swimming about.
Places To Eat At
When one's tummy begins to rumble; food is available nearby. Sara Thai (more in this issue) serves up lovely Thai dishes and the grilled fish there is awesome. Another good place to go to for local delights is a restaurant called Restoran Keluarga Pusat Balok (Balok Centre Family Restaurant). There are plenty of food places along the main road too.  
Sara Thai Kitchen by the side of the main road of Balok Beach, Kuantan.
Google Maps to Sara Thai Kitchen.
Fishermen village at Balok Beach.
Google Maps to Fishermen Market at Balok Beach
Other Beaches In And Around Kuantan
Below are other beaches that are in Kuantan or are not far off from Kuantan. They certainly are worth visiting when one goes to Kuantan.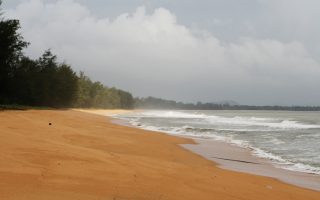 Perhaps one of the most famous beaches just off Kuantan is Cherating Beach, a beach blessed golden sands, world class resorts, etc.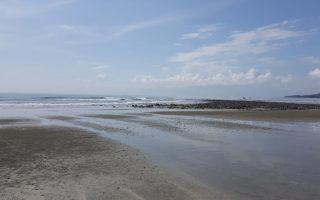 This beach is unique as it is littered with black stones thus earning it its name 'Black Stone Beach.' It is a popular spot for anglers and those that enjoy kite flying because of its windy conditions.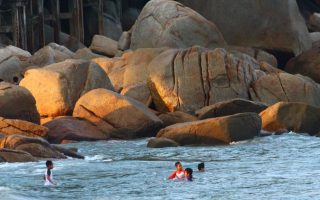 Teluk Cempedak Beach is one of the more popular and famous beaches in Kuantan. This is where to locals go to in the evenings with their family and friends to chill.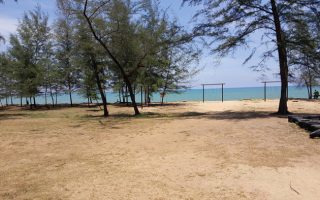 Just off Cherating lies Pantai Teluk Mak Nik or commonly known as Monica Bay in English. This beach is long and beautiful with casuarina trees lining its beach. This is a lovely beach to relax at.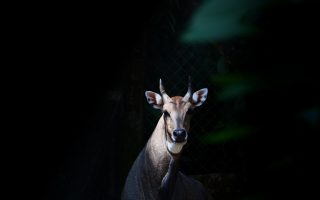 The Teruntum Mini Zoo is one of the places least known to visitors to Kuantan. The mini zoo is open to all and entrance is free. This makes the Teruntum Mini Zoo a must visit when in Kuantan.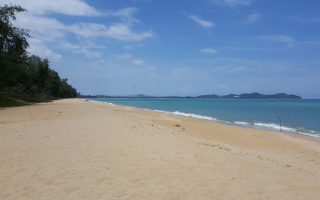 Click here to read more articles in this issue of Escapy Travel Magazine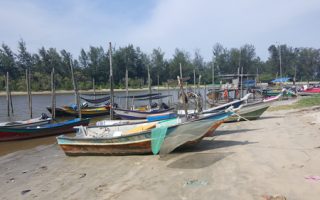 Return to the main page of Escapy Travel Magazine
Do Not Miss Another Issue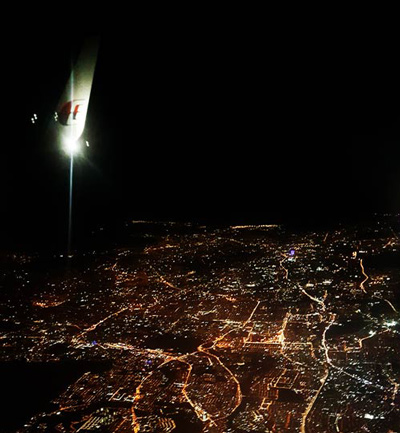 Should you have any enquiries do contact us please...