Malacca or Melaka (in the local Malay language) is a state filled with historical sites. It was declared a UNESCO World Heritage site in 2008. It was once an important trading port for merchants from Europe all the way to China. Malacca has been colonized and ruled by the Portuguese, the Dutch, the British, and the Japanese. Some landmarks from these times still stand today attracting visitors from all over Malaysia as well as from other countries.
Malacca Today
Malacca has certainly grown from a busy port into a busy city with a bustling commercial area and historical sites, crowded with plenty of visitors especially on the weekends and on holidays. Malacca is not just known for its history and historical sites. Plenty of people visit Malacca for its food from the Nyonya and Peranakan heritage, and it is a must to give these local delights a try when in Malacca.
Below are articles on places of interest in Malacca.
Note: Malacca and Melaka are both used in the articles. Malacca is used as the name of the state in English and Melaka will be used as it is used by the locals (such as for names of places that uses Melaka in its name).
Melaka has some well known historical sites that were built by the Portuguese, Dutch, etc. These sites are a must visit when in Malacca. To learn more about these places and how to get there, click on the articles below to read.
Malacca is a state rich in history. Having been ruled by various countries that have left behind famous landmarks, Malacca is blessed with historical sites, buildings, etc.
A'Famosa is a Portuguese fortress built by Afonso de Albuquerque, a Portuguese General who led the Portuguese army to victory in the conquest of Malacca in 1511.
Amongst the buildings built by the Dutch perhaps the most famous are what is known today as the "red buildings" of Malacca city; called the Stadhuys.
When the Portuguese conquered Malacca 1511, they brought along with them Roman Catholicism. Needing a place to worship, a chapel was built on top of a hill.
Morten Village is like a living museum being an old traditional Malay village with houses dating as far back as to when the village came to be, circa 1920s
Being rich in history, Malacca certainly has museums to showcase and share with visitors about its glorious past. For those who love history especially, these museums are a must visit. Here are some of the museums that we have visited. We will update more articles as we visit more museums. Click on the articles to learn more about them.
If you've ever wondered what the inside of a submarine is like you can go to in Malacca and take a look at the inside of a French Agosta 70 class submarine
With many ships sailing about the Straits of Malacca, a number of them sank here too. One of such unfortunate ship to sink here is the Flor de la Mar.
Admiral Cheng Ho (Zheng He) sailed all the way from China to Southeast Asia on a diplomatic and trade mission first stepping foot on Malacca back in 1405. This here is where his journey is told.
Learn more about the communities that call Malacca home such as the Malays, Chinese, Indians, Baba and Nyonya, Portuguese, Chetti and Chitty, etc. communities.
The Education Museum showcases the development of education from the era of the Malay Sultanate to present day.
Things To Do When In Malacca 
Malacca is not just all about history. There are lots of fun things to do and experience too. Click the articles below to find out more. 
The Melaka River flows through the historical city of Malacca (Melaka), a city recognized by UNESCO World Heritage as a historical city.
The Malacca Butterfly and Reptile Sanctuary first opened its doors to the public on the 1st of February 1991 covering some 11 acres of jungle land.
Encore Melaka is one of the most modern theatres in Malaysia with a 360 degrees rotating auditorium, multiple stages, Holographic projections, etc. that makes for an exciting show.
One of the dying attractions in Malacca is the bullock cart ride. They are being overtaken by other rides such as the trishaws with their fancy lighting and decor. Bullock cart rides are still available if your know where to look. 
For those who dare tempt fate and those who have no fear especially of heights, there is a glass box that protrudes off one of the sides of the tower
3D painting and other sorts of eye tricking photography have recently been mushrooming and one of them is The Shore 3D Interactive Park
Places To Stay When In Malacca 
In this section we take a look at some of the hotels that one can stay at when in Malacca. There are plenty of hotels to choose from from the luxury suites, to the those with its own distinctive character, as well as those that are lighter on the pocket. Click the articles below to find out more. 
Hotel Equatorial Melaka has since closed in 2019. We have decided to leave the article in place should readers decide to read about what it once was in all its grandeur. We cannot wait to see a new Hotel Equatorial Melaka when it reopens. 
Hatten Hotel Melaka offers luxurious suites to suit the needs of business travellers who demand the best and leisure travellers that want to be spoilt and pampered in a luxurious setting.
Prima Hotel Melaka is a simple hotel that is good for the pocket. They provide good value for money accommodation and yet are close enough to the attractions.
The Settlement Hotel, Malacca, used to be a government building back in the 60s but has since been restored into what it is today.
Food is certainly something that every traveler pays some attention to. Local delights are certainly not to be missed. Click the articles below to find out more. 
Baba Low offers delicious authentic local (Melakan or Malaccan) cuisine at very affordable prices. The place looks unassuming but the food is delicious.
Restaurant Nyonya Suan serves delicious authentic Nyonya food and is located right smack in the centre of town. Click to learn more.
If you are in Malacca and are craving dim sum, this here is a hidden gem. The shop is hidden away yet popular. Even its signage is not clear. But here the dim sum is made at the restaurant itself and they are delicious.
Foodies far and near flock to the stall as early as 6am to power up for the day and they stock up energy with the intake of mutton curry and rice.
Do Not Miss Another Issue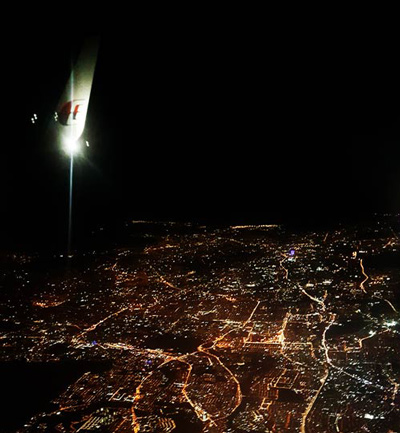 Should you have any enquiries do contact us please...