Being once an international trading port Malacca has had welcomed many sailors and amongst them is Admiral Cheng Ho (Zheng He) who sailed all the way from China to Southeast Asia on a diplomatic and trade mission. He first stepping foot on Malacca back in 1405. He was a warrior, diplomat, an explorer, and an Admiral of a fleet of ships and arm forces. He was a prisoner who rose to the top of the imperial hierarchy.
The Gallery
The Admiral Cheng Ho Gallery displays his  journey to Southeast Asia. Admiral Cheng Ho helped China extend its maritime and commercial influence throughout the sea trading routes in South Asia, Southeast Asia, Western Asia, and East Africa; focusing on fair trade.
Amongst the items on display here at Admiral Cheng Ho Gallery are Replica of ships during his time, books about the Admiral, and items related to him as well as articles written. At the courtyard is a large statue of Admiral Cheng Ho.  
A statue of Admiral Cheng Ho at the courtyard of the Stadhuys.
Bits Of History: Admiral Cheng Ho (Zheng He)
Zheng He was born in 1371 with the given name Ma Sanbao (later called Ma He and then Zheng He), in Kunming, Yunnan. He was arrested by General Fu Youde in Yunan of the Ming army when the General asked if he (Ma He) knew of the whereabouts of the Mongol pretender (the Ming army were at war with the Mongols then). He replied that the Mongol pretender jumped into a lake. Unhappy with his answer the General had him arrested.
Ma He was then sent to serve in the household of Zhu Di, Prince of Yan. It was here that he won over the trust of Prince Zhu Di. He participated in various battles against the Mongols in Zhu Di's army and later commanded his an expedition (his first) taking down the Mongol commander, Naghachu. He eventually became a trusted adviser of the Prince.  
In 1402, Zhu Di's armies took over Nanjing, defeating the imperial forces who was led by his nephew; Zhu Yunwen, who was the Emperor then. After ascending the throne as Emperor, Zhu Di promoted Ma He to Grand Director and conferred Zheng to Ma He for defending the city reservoir against the imperial forces. From then on he was known as Zheng He.
Zheng He was then tasked to lead a fleet of ships as Admiral, undertaking the task of establishing a Chinese presence and building diplomatic connections within its surrounding seas including Southeast Asia. In 1405 he arrived in Malacca.
For more information on Admiral Cheng Ho (Zheng He), do visit the gallery on your trip to Malacca.
Additional Information
There is a small fee to pay should one decides to visit. The fee to the History And Ethnography Museum covers 5 museums and including the Admiral Cheng Ho Gallery.
 Address: Jalan Kota, Bandar Hilir, 75000 Melaka
Opens daily from 9am to 5.30pm
Contact: +606 333 33333 (PERZIM or Malacca Museum Corporation)
Note: To locate the entrance to the Stadhuys, head to the History And Ethnography Museum. 
Entrance Fees at time of writing
(do call before your visit as prices may change)
Adults: RM5.00 (Malaysian Citizens With MyKad) / RM10.00 (Without MyKad)
Children (age 7 to 12): RM2.00 (Malaysian Citizens With MyKad) / RM4.00 (Without MyKad)
Children below age 7: Free entrance
Google Maps to Prima Hotel Melaka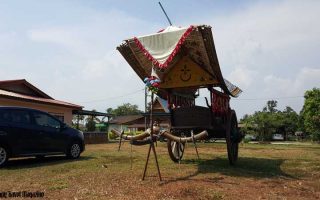 Bullock Carts used to the main form of transportation a long long time ago. These days bullock carts are hardly seen. Well, should you be interested in riding one, check out this article.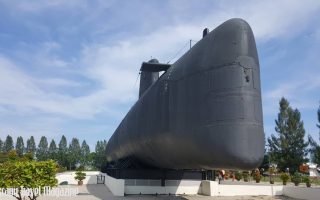 Malacca used to be a very important maritime hub and thus maritime museums are a must visit. The Submarine Museum in Malacca gives one the opportunity to see what the inside of an old submarine looks and feels like.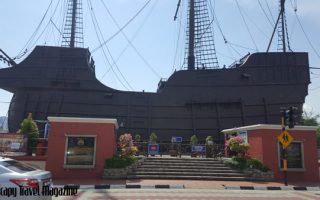 The Malacca Maritime Museum tells of the illustrious past of Malacca and how the sea helped her flourish as well as put her through war.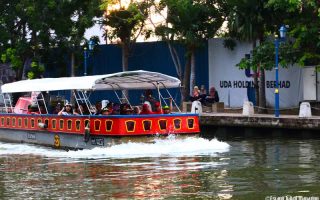 A cruise on the Melaka River is a relaxing experience. Melaka River snakes through a part of Malacca's historical city making it a relaxing way to enjoy the sights.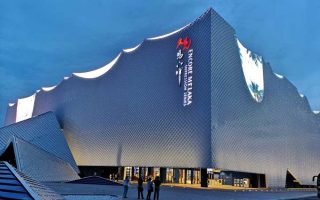 Directed by Wang Chaoge, the more well known for the opening ceremony of the 2008 Olympic Games in Beijing (co-director); Encore Melaka tells a story about Malacca and its history as well as a story of its people.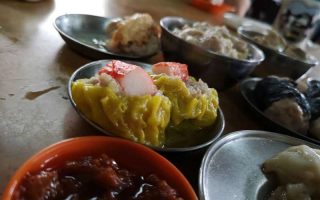 Restaurants are plenty but hidden gems are a rarity. Here is one of them; Tong Lang Sing Restaurant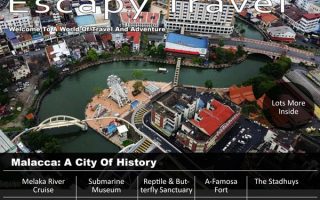 Click here to read more articles in this issue of Escapy Travel Magazine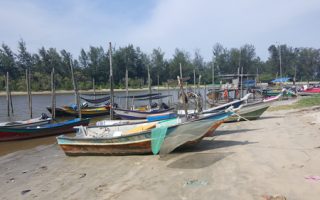 Return to the main page of Escapy Travel Magazine
Do Not Miss Another Issue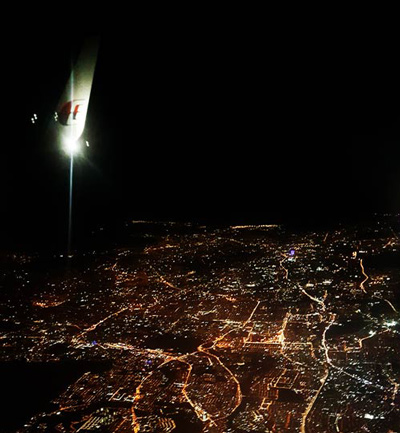 Should you have any enquiries do contact us please...