I wished this article is about a tour of a place in a Lamborghini, the exotic sports car with a bull emblem but unfortunately it is not. It is in fact better in many ways except for speed. We are talking real bull power (not horse power). While touring a place is usually done on motorized vehicles likes cars, busses, trams, bikes, and bicycles (still in the group); this time I had the opportunity to go on a bull powered cart also known as a bullock cart.
A bullock cart waiting for passengers.
Going Obsolete
One of the dying attractions in Malacca is the bullock cart ride. They are being overtaken by other rides such as the trishaws with their fancy lighting and decor. However, there are still bullock cart rides available and we rode on one at a village called Kampung Balik Bukit (Balik Bukit Village), known as the birth place of the bullock cart in Malacca.
Brightly lit and heavily decorated trishaws take visitors around a section of Malacca's historical sites.
Bullock Cart Builder
It is in this village that bullock carts were once built back in its heyday. Encik (or Mr) Samsudin the owner of the bullock cart factory has since saw a stop in people wanting to build bullock carts. Now his factory does mainly repair works on bullock carts. It is sad that such has happened but at least one can still get a ride on a bullock cart here.
Speed Doesn't Matter
When it comes to bullock cart rides; speed does not come to mind. A slow and steady pace makes this ride enjoyable. We were taken for a scenic ride around the village taking in the village scene on a tranquil evening. When we rode passed houses with children playing outside, they (children) ran after the cart and one even jumped on and followed us on our ride.
A beautifully built bullock cart with Minangkabau design.
Choose Wisely
There are two types of bullock carts that offers rides. One is the more beautiful looking traditional cart of which is smaller in size but has a "Minangkabau" styled roof that looks lovely, and has traditional wooden wheels with a steel band holding it in place.    
The other type is a simple wooden cart that looks slightly bigger but without a roof, and uses a modern rubber tyre (lorry tyre). It may not look as nice as the earlier one but give it some thought. Now, amongst the two carts, which would you choose to ride on?
Bullock cart with modern rubber tyres. 
I chose to go on the nicer looking traditional one, the one with the nice roof and traditional wheels. With close to zero absorption (no absorbers) my bones were loosen after the very bumpy ride on the village's granite road. The ride was better on tarred road. Perhaps the one with the rubber tyres would have been a more comfortable choice. So, Which did you choose?
I chose the nicer looking bullock cart with wooden wheels. 
Addition Information
Should you want to ride in a bullock cart in Malacca, give Encik Samsudin a call at:
Batrisya Stable & Riding Centre
Contact: 019-7563341 / 012-7653341
Note: En. Samsudin also offers horse riding and horse riding lessons.
Google Maps to Batrisya Stable & Riding Centre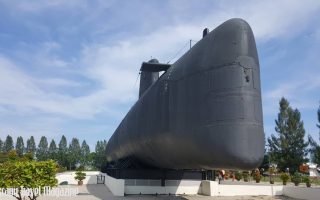 Malacca used to be a very important maritime hub and thus maritime museums are a must visit. The Submarine Museum in Malacca gives one the opportunity to see what the inside of an old submarine looks and feels like.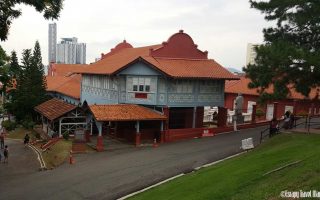 The Historical and Ethnography Museum displays a brief history of Malacca showcasing Malacca under different rules.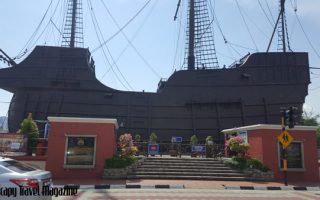 The Malacca Maritime Museum tells of the illustrious past of Malacca and how the sea helped her flourish as well as put her through war.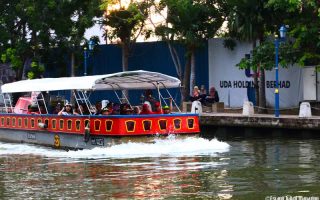 A cruise on the Melaka River is a relaxing experience. Melaka River snakes through a part of Malacca's historical city making it a relaxing way to enjoy the sights.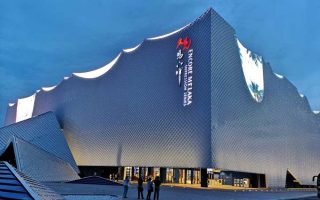 Directed by Wang Chaoge, the more well known for the opening ceremony of the 2008 Olympic Games in Beijing (co-director); Encore Melaka tells a story about Malacca and its history as well as a story of its people.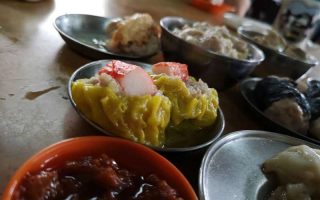 Restaurants are plenty but hidden gems are a rarity. Here is one of them; Tong Lang Sing Restaurant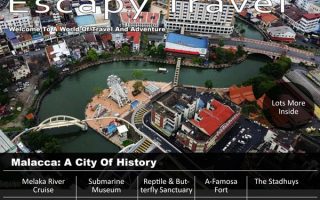 Click here to read more articles in this issue of Escapy Travel Magazine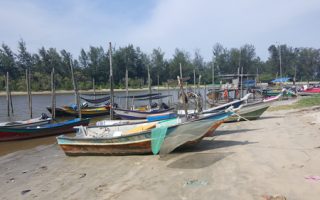 Return to the main page of Escapy Travel Magazine
Do Not Miss Another Issue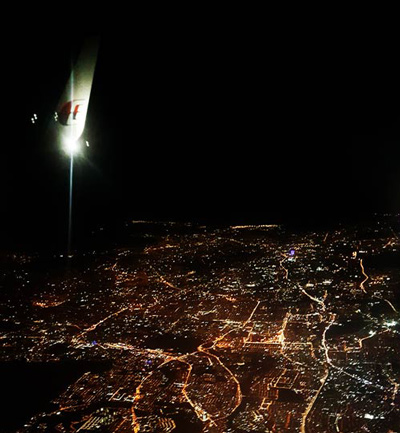 Should you have any enquiries do contact us please...