Adventures In The Riau By Escapy Travel Magazine – Pemancingan Poyotomo
Fishing is a fun activity especially if one is an angler and enjoy doing battle or as some like to put it; "dancing" with the fishes, when one is on an island. Bintan is an island surrounded by sea and one can certainly go on a boat out to sea to indulge in some saltwater gladiator action. But should one be unable to handle boat rides (due to motion sickness) and prefer to fish from land instead, one can do so too at one of the few commercial fishing ponds on the island; a saviour to anglers without "sea legs." One of these ponds is Pemancingan Poyotomo or Poyotomo Fishing Pond.
The booth at the entrance where visitors purchase tickets to enter the place.
Poyotomo Fishing Pond is not just a commercial fishing pond but also a place where families can come to and spend some quality time together. Poyotomo Fishing Pond is a large garden with plenty of plants, some trees, a large grassy field, and a pond that has been filled with various types of finned gladiators (fishes). Anglers can do battle here with a small fee. Should one happen to come for a holiday here in Bintan without one's fishing tackle (equipment), worry not. Fishing tackle and baits (dough) are available here for rent (tackle) and purchase (baits). Needless to say, it is always better to bring your own.
Local anglers fishing at the Poyotomo Fishing Pond; known in the local language as "Pemancingan Poyotomo."
During my visit I saw catfish being caught by the anglers fishing there. One thing I noticed is that the pond is also home to small fishes that are well trained professional "bait thieves." Baits got stolen all the time. The bite indicator (float) would plop underwater signalling that a fish has taken the bait but when the angler tried to set the hook or strike (the action of jerking the rod and line in a somewhat 45 degree upward motion), the line goes slack without a fish on the hook. Sometimes we win and sometimes the fish wins. Fishes caught here can be weighed and purchased should one decide to keep the fish. But should one decide not to do so, the fish must be released right away and not be kept in the keep net.
Poyotomo Fishing Pond is a big garden for visitors to relax in.
A Place To Relax
Poyotomo Fishing Pond is designed for relaxation. Located around the grounds are a few gazebos that visitors can rent and spend some time relaxing at. Food can also be ordered and sent to the gazebos should one prefer to dine there. Visitors can camp here for the night should they choose to. Tents can be rented should one decide to spend the night sleeping in a garden. They have camping packages that includes rental of space, tent, and meals (dinner and breakfast).
Other facilities available here are little play areas for children to play at while the adults sit back and chat. Should nature call, there are toilets that visitors can use. There is a hot water dispenser for campers should they need hot water to make coffee or tea, or perhaps to cook certain food like cup noodles.
Visit
Should you be on Bintan Island and are itching to do some fishing, Poyotomo Fishing Pond is a place to consider. Note that you will have to pay an entrance fee and there are other fees such as rentals, but prices are reasonable.
Activities Available Here
Fishing
Archery
Playground
Camping
Visiting the green house
Address: Poyotomo Fishing Pond (Pemancingan Poyotomo)
Desa Bintan Buyu, Teluk Bintan, Bintan Buyu, Tlk. Bintan, Kabupaten Bintan, Kepulauan Riau 29133, Indonesia.
Google Maps to Poyotomo Fishing Pond (Pemancingan Poyotomo)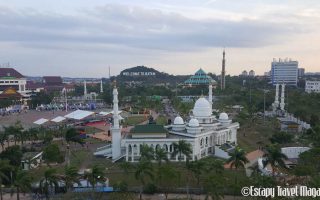 Bored of the usual run-of-the-mill type holidays? About 2 hours by ferry from Johor Bahru in Malaysia & a mere 45 minutes ferry ride from Singapore lies Batam Island.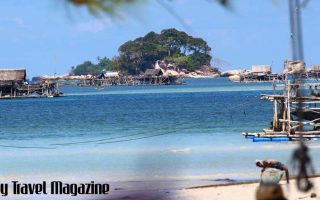 Madu Tiga Beach is a nice beach with a stretch of rather long sandy beach and inviting clear sea water.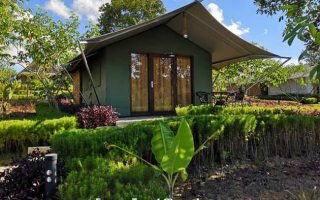 D'Bamboo Kamp is certainly a delightful place to go to for a relaxing yet fun escape from the city with friends or with family to enjoy a bit of glamping and camping.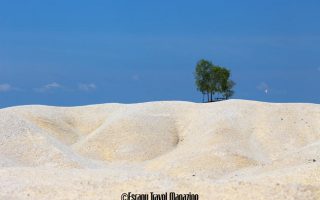 This "desert" in Bintan called Pasir Busung Desert, certainly has potential to attract visitors. Bintan's "desert" is unique.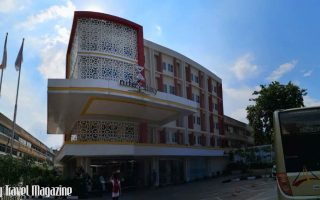 Nite And Day Hotel is located in a pretty "unique place" where the night brings forth a different sort of life in the area; Jodoh Square.
Do Not Miss Another Issue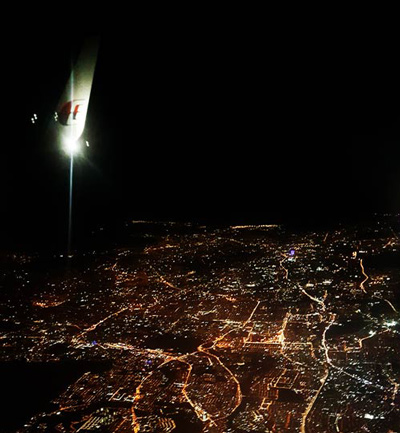 Should you have any enquiries do contact us please...