When we think of deserts what comes to mind are likely the Middle East, Africa, and probably Australia. Who would ever think that one can visit a desert in Indonesia. Surprised? One most certainly can. There is a desert in the Indonesian island called Bintan. Well, not a natural desert but one created out of mining activities.
A desert with a few trees that provides some shade from the sun.
Turning Lemons Into Lemonade
What does one do when one is left with heaps of sand and lakes filled with waters from the processing of minerals at an abandoned mine? Clean up the place and turn it into an attraction, and inviting visitors to see the place. It is only with a positive mindset and attitude that something such as this can be turned into a positively beautiful attraction that draws in visitors.
While abandoned mines may not always attract travellers because they usually just look like an abandoned place; some do. The folks at Bintan turned a negative into a positive by giving their abandoned mine a new and positive image; a desert. Gone are the machinery, tools, etc. that miners use, and in came stalls and friendly locals.
Sand dunes gives this place a unique landscape.
This "desert" in Bintan called Pasir Busung Desert, certainly has potential to attract visitors. Bintan's "desert" is unique. It not only has sandy desert landscapes with sand dunes like most deserts do; it also has turquoise bluish oases and these oases are a lovely sight. This sandy "desert" and pockets of turquoise bluish waters are the after effects of bauxite mining activities that have since stopped.
One of the magical looking lakes or ponds at the desert.
While searching for information on such lakes (lakes created from bauxite mining activities), I learnt that the waters in such lakes contain heavy metal and swimming in them is not recommended as these lakes can be dangerous both because of the water's heavy metal content as well as the lack of depth visibility (meaning one cannot see what is at the bottom and how deep the lakes are).
While this is true, one thing I noticed about these lakes here at the Pasir Busung Desert is that they contain life. Should you visit this desert, do take some time to observe these lakes. You will notice that there are fishes swimming in them. This is good as it shows that the water is healthy enough to sustain life. One should of course refrain from swimming in them.
The magical looking blue lakes are what's left behind from bauxite mining activities.
Things To Do Here
So what's there to do here at Pasir Busung Desert? Well, the landscape and lakes certainly makes for some very interesting photos. Do bring toys like horses, camels, 4WD vehicles, etc. and have yourself a blast photographing them amongst the sand dunes. Other activities available there include paddle boating, archery, etc.
Steps leading to one of the lakes.
Things To Bring
Note that the temperature can get really hot out there in the desert. The reflection of the sun's rays on the ground and water certainly does make it hotter. These are some things that you should bring along with you should you decide to visit this desert.
A hat
Sunglasses
Battery fan
Sun tan lotion
A bottle of drinking water
Reflections on the sun rays definitely heats up the place.
What To Wear
Wear light clothes that gives you protection from the sun. Wear walking shoes as they provide better grip and protection. Also take note that there will be loose sand and small stones on the surface of the dunes and can be slippery.
Google Maps to Pasir Busung Desert, Bintan Island, Indonesia.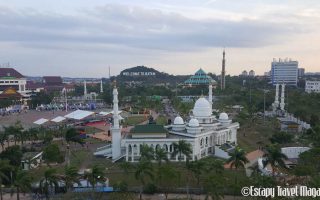 Bored of the usual run-of-the-mill type holidays? About 2 hours by ferry from Johor Bahru in Malaysia & a mere 45 minutes ferry ride from Singapore lies Batam Island.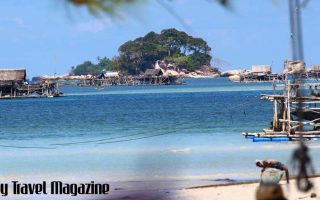 Madu Tiga Beach is a nice beach with a stretch of rather long sandy beach and inviting clear sea water.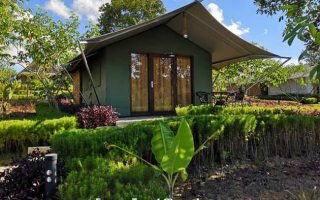 D'Bamboo Kamp is certainly a delightful place to go to for a relaxing yet fun escape from the city with friends or with family to enjoy a bit of glamping and camping.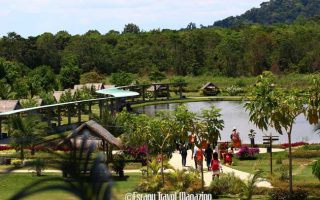 Poyotomo Fishing Pond is designed for relaxation. Located around the grounds are a few gazebos that visitors can rent to relax at, places to eat, and a pond to fish at.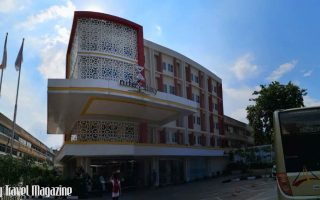 Nite And Day Hotel is located in a pretty "unique place" where the night brings forth a different sort of life in the area; Jodoh Square.
Do Not Miss Another Issue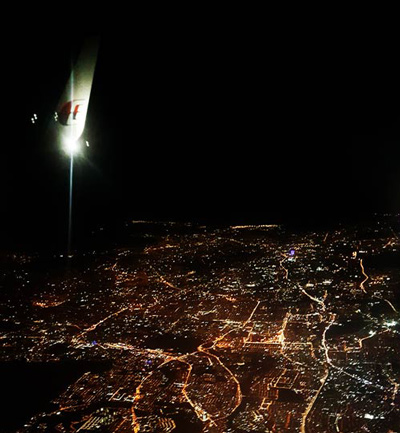 Should you have any enquiries do contact us please...