Tuanku Ja'afar Royal Gallery
(Galeri Diraja Tuanku Ja'afar)
Tuanku Ja'afar was the tenth Yang di-Pertuan Besar of Negeri Sembilan (1922 to 2008) and was also the tenth Yang di-Pertuan Agong (ruler or King) of Malaysia (1994 to 1999). The Tuanku Ja'afar Royal Gallery is Gallery that houses and showcases some of the things as well as collections of Yang di-Pertuan Besar Tuanku Ja'afar. The gallery was opened by Tunku Ampuan Najihah who was Tunku Ampuan Besar Negeri Sembilan as well as a former Raja Permaisuri Agung of Malaysia (Queen). She was married to Yang di-Pertuan Besar Tuanku Ja'afar. Before we go deeper about the gallery, here is a brief explanation on the monarchy system in Malaysia.
A diagram of the royal family.
The monarchy in Malaysia is shared within the royal families of nine States (out of thirteen states and three federal territories) where the Sultans who are the ruler of the state (hereditary within the royal families), of each state will take turns to become the Yang di-Pertuan Agong (King of Malaysia) for a period of five years. This runs on a rotation system where the head of country is rotated amongst the rulers of these states. Only males can rule the states and country.
Lots of information on Tuanku Ja'afar and the royal family; impressive.
The Royal Gallery
The Tuanku Ja'afar Royal Gallery is designed in a way that first introduces Negeri Sembilan (state) and the Royal family. This is followed by an introduction to Tuanku Ja'afar. In display throughout the gallery there after are his personal items and collections, all of which gives visitors an insight about him and the things or activities that he enjoyed doing.
A walkway with information on Negeri Sembilan.
From the gallery we learn that Tuanku Ja'afar is the son of Tuanku Abdul Rahman of Negeri Sembilan* (not to be confused with Tunku Abdul Rahman; father of Malaysia). We also learn that he is a sporting person who loves golf, football, cricket, tennis, squash, and hockey. He was even captain of these teams while in college.
*Tuanku Abdul Rahman was the first Yang di-Pertuan Agong of Malaya and eighth Yang di-Pertuan Besar of Seri Menanti, and second Yang di-Pertuan Besar of Negeri Sembilan.
A souvenir that was presented to Tuanku Jaáfar at the National Sports Awards in 1994.
Tuanku Ja'afar has won trophies during his time as a sports person. One of these trophies on display is for "The Best Foreign Team Award" in the 12th Jawahari Al Nehru Hockey Tournament that was organized by the New Delhi Municipal Committee in New Delhi, India back in 1975.
Items from the sport of cricket, that belongs to Tuanku Jaáfar.
Creative And Artsy
Apart from being a sportsman, Tuanku Ja'afar was also good with pencils, brushes, and colours. He was also an artist. On display in the gallery are some of his works of art. Amongst them are a painting of the royal headdress and ceremonial long dagger (20th January 1997), a painting of local fruits sitting amongst an orchid plant (2004), a painting of a calm and tranquil village scene (4th April 1993), etc. 
An art piece show casing the Minangkabau architecture.
A Collection Of Weapons
On display are weapons such keris or Malay dagger. There are a good number of them on display here. There are also swords, various types of spears, old pistols, old rifles, etc. One of the rifles that caught my attention is a sniper rifle with its scope in place, and a box of bullets that are as long as my fingers.
A sniper rifle and two rows of bullets.
Lots To See
There are lots more to see and read here at the Tuanku Ja'afar Royal Gallery and is certainly a good place to visit should you be in Seremban. Note that there is an entrance fee that one will have to pay should one decides to visit. For more information do checkout the gallery's website below. Note that the website is in Malay language. The website can be translated into the language that you read by searching for Galeri Diraja Tuanku Ja'afar in Google and have Google translate it.
Galeri Diraja Tuanku Ja'afar
Jalan Taman Bunga, 70100, Seremban, Negeri Sembilan, Malaysia.
Google Maps to Tuanku Ja'afar Royal Gallery, Seremban, Negeri Sembilan.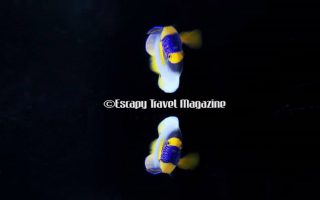 The Port Dickson Ornamental Fish Centre is a superb place to go to to learn about the many fishes, corals, and sea life that call our seas home.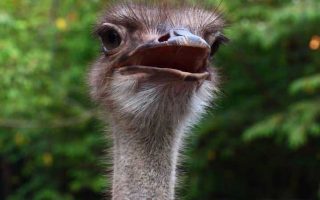 The PD Ostrich Show Farm gives visitors an opportunity to interact with these humongous birds. Visitors can hug ostriches, feed them, etc. with the help of a guide.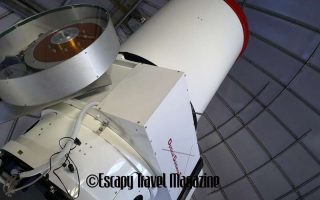 Those with an interest in outer space, the Baitul Hilal Observatory is the place to go to see the stars, moons, planets, and even the sun without having to break the bank.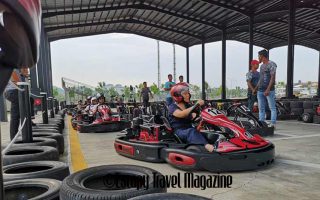 X Park Sendayan is the place to go to for some outdoor, extreme, adrenaline pumping, action; as well as some more less exhilarating but still fun activities.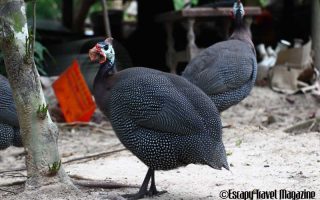 Kampung JKIN Resort is located on a slope at a forest and is rich with various trees, flowers, plants, birds, and many other wildlife; great for nature enthusiasts.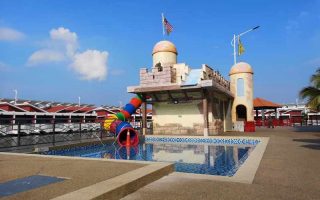 Tasik Villa International Resort is all about luxury with luxury chalets on a lake, luxury apartments, and bungalows, etc. to pamper guests with a delightful stay.
More Articles On Negeri Sembilan
For more articles on Negeri Sembilan, return to the issue page by clicking on it below. For more issues of Escapy Travel Magazine please click on the Magazine Issues tab.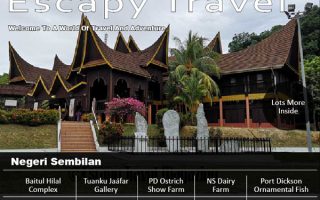 Click here to read more articles in this issue of Escapy Travel Magazine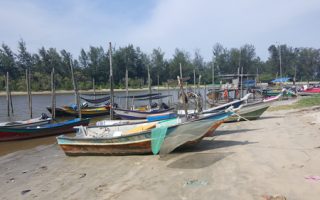 Return to the main page of Escapy Travel Magazine
Do Not Miss Another Issue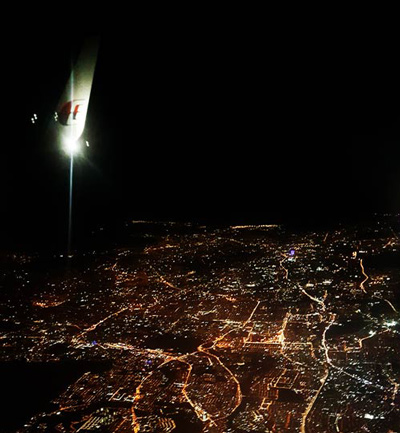 Should you have any enquiries do contact us please...