(Teluk Kemang Observatory) – Port Dickson, Negeri Sembilan, Malaysia.
Space and what is beyond our skies have always been an interesting subject. Some go deeper with their curiosity driving them to learn more. After all the stars, moons, planets, and of course the sun are out of reach for most people. Still it is nice to be able to look at them up close via a telescope but then again such telescopes are way out of the average person's budget.
Fortunately for those with an interest in outer space, there are places that we can go to to see the stars, moons, planets, and even the sun without having to break the bank or our wallets. One of these places is Baitul Hilal Complex (Teluk Kemang Observatory) in Teluk Kemang (Kemang Bay), Port Dickson.
A dome with a telescope to observe the sun.
The Baitul Hilal Complex (Teluk Kemang Observatory) was built in 2012 (completion) with a total cost of RM38 million. It was built to do research in the field of astronomy and to view the moon (to confirm the date of Ramadan as well as to learn about the tide). The Baitul Hilal Complex (Teluk Kemang Observatory) has a 24 inch telescope and three tracking telescopes to track the moon, sun, etc.
A huge telescope that observes things like asteroids, moons, stars, etc.
Visitors can go into the observatory to view pictures and videos of the moon, meteors, and even the sun. Visitors can also visit the telescope and view the sun from it. Worry not as powerful filters are in place to ensure that no one goes blind from viewing the sun. That said, we recommend that you do not stare at the sun without any filters and certainly not with a telescope as doing so will certainly cause you to go blind.
Viewing the sun with the telescope.
Note: Entrance fees do apply
Location And Contact Details
Address: 4506, 8, Jalan Pantai, Tanjung Tanah Merah, 71050 Port Dickson, Negeri Sembilan, Malaysia.
Google Maps to Baitul Hilal Complex (Teluk Kemang Observatory), Port Dickson, Negeri Sembilan.
The Port Dickson Ornamental Fish Centre is a superb place to go to to learn about the many fishes, corals, and sea life that call our seas home.
The PD Ostrich Show Farm gives visitors an opportunity to interact with these humongous birds. Visitors can hug ostriches, feed them, etc. with the help of a guide.
Benteng Walk serves halal foods such as satay Minang (Negeri Sembilan styled satay), mee rebus, rojak, etc. One of my favourites here is the apam balik
X Park Sendayan is the place to go to for some outdoor, extreme, adrenaline pumping, action; as well as some more less exhilarating but still fun activities.  
Kampung JKIN Resort is located on a slope at a forest and is rich with various trees, flowers, plants, birds, and many other wildlife; great for nature enthusiasts.
Tasik Villa International Resort is all about luxury with luxury chalets on a lake, luxury apartments, and bungalows, etc. to pamper guests with a delightful stay.
More Articles On Negeri Sembilan
For more articles on Negeri Sembilan, return to the issue page by clicking on it below. For more issues of Escapy Travel Magazine please click on the Magazine Issues tab.
Click here to read more articles in this issue of Escapy Travel Magazine
Do Not Miss Another Issue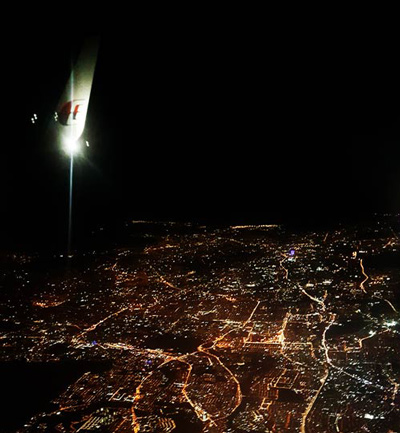 Should you have any enquiries do contact us please...