Tasik Villa International Resort
Port Dickson, Negeri Sembilan, Malaysia.
It is nice to pamper oneself in luxury, more so while on holiday. Tasik Villa International Resort in Lukut, Port Dickson is all about luxury. While Port Dickson is a coastal town, Tasik Villa International Resort sits inland with luxury chalets on a lake, luxury apartments, and bungalows, etc. to pamper guests with a delightful stay.
The front of the Tasik Villa International Resort, Port Dickson.
We recently stayed at the resort (May 2019) and during our check-in we were told that a musical fountain show will be starting in a few minutes. We left out bags at the Front Desk and headed to the lake to enjoy the musical fountain show. The musical fountain "danced" to the tune of some well known songs and it was a delightful show. I believe that by luck we checked in right before the start of the show and that show was indeed a grand welcome to the resort.
Musical fountain at the lake.
Luxurious Rooms / Suite
After the musical fountain show we headed up to our rooms. I stayed at a room in the tower. Upon opening the doors I was surprised at what laid before me. I was expecting a nice hotel room but what I saw was above what I expected. The room is actually a suite and it is big. It is also well decorated in luxurious European styles.
Nice leather sofa and wooden table in my room.
The room I stayed in came with two plush and comfortable king size beds, a lovely leather sofa, a very nice coffee table, a place to do some simple cooking, a bathroom with vanity room, and another huge bathroom with a door that leads out to a jacuzzi in the balcony (no accessible via the door in the hall). Some of the units at the tower has a private jacuzzi at the balcony; amazing. This went beyond my expectations given the price of the room.
On our first day we spent the entire time in our amazing room. It took about an hour to fill the jacuzzi (due to its size) and then the rest of time was just spent soaking in it. Also, sitting at the balcony was relaxing and that cleared my mind hence allowing some creative juices to flow. I got a good bit of work done before calling it a day.
The Jacuzzi in the balcony.
The next day we had our breakfast at the Tasik Restaurant And Cafe in the resort. The buffet is good with a decent spread to choose from. The restaurant is delightful with a good view of the lake and some of the activities available at the resort.
The restaurant at the Tasik Villa International Resort.
Activities For Some Added Holiday Fun
After breakfast we headed to the lake where we boarded a boat and went around the lake just for the experience. For those who love a bit of paddling and rowing, activities available here at the lake include paddle boats, and kayaking.
For those who prefer to play about on solid ground, there are bicycles, electric bike (scooter), board games, etc. for rent just by the lake. There is an infinity pool for those who enjoy taking a dip and swimming about, something to enjoy especially to cool down on a hot day. As for children there is a pool with a castle and a slide for them to have lots of fun at.
Boat ride around the lake.
Bicycles and electric bikes for rent.
Working It Out
Some folks just cannot go a day or two without burning their muscles. Tasik Villa international Resort has a gymnasium that will meet the needs of most gym buffs. There are treadmills, stationary bicycles, and equipment for resistance training.
Relax And Rejuvenate
For those who want total relaxation and to rejuvenate the mind, body, and soul, Tasik Villa International Resort offers relaxing Thai massages. Operated by Thai Odyssey, one of the more well known and recognized brands when it comes to Thai Massage centres in Malaysia; guests can certainly have their stress, muscle tightness, etc. massaged out of them with peace of mind.
Thai Odyssey; a well known Thai massage brand.
Things To Do Nearby
Tasik Villa International Resort is located in Port Dickson one of the more well known beaches at the west coast of Malaysia. Guests can take a 10 to 15 minute drive to the beach for a picnic and have some fun in the sea, sun, etc. There are a few lovely spots to go to with the most popular one being Teluk Kemang Beach. Other popular beaches are Blue Lagoon, Golden Sands, Bayu Beach, etc.
Lukut Fort And Museum can be seen from the lobby.
For those who are interested in history, Tasik Villa International Resort is the closest resort to the Lukut Fort And Museum that is located on a hill. One can actually see the Lukut Fort And Museum Signage from the lobby of the resort. This museum shares some history about the people of Negeri Sembilan, early days of warfare, etc.
Port Dickson is also home to a few army bases and was declared as an "army town" in 2009. Being an "Army Town", Port Dickson has a military museum that shares with visitors some history of the Malaysian army. Visitors also get to see army planes and artillery that was once used by the army.
Taking my dinosaur for a walk at the Alive 3D Art Gallery nearby.
Nearer the resort is a place called Segar City. Segar City is like an entertainment area for families to come and have fun at. Attractions there are:
Alive 3D Art Gallery (article in this issue)
Wild West Cowboy
Stage Family Karaoke
Awake
Farm Far Away
5D Motion
Location & Contact
Address: Jalan Tasik Villa, Pusat Pelancongan Antarabangsa, Kota Lukut, 71010 Port Dickson, Negeri Sembilan, Malaysia.
Google Maps to Tasik Villa International Resort, Port Dickson, Negeri Sembilan, Malaysia.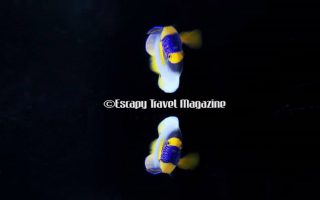 The Port Dickson Ornamental Fish Centre is a superb place to go to to learn about the many fishes, corals, and sea life that call our seas home.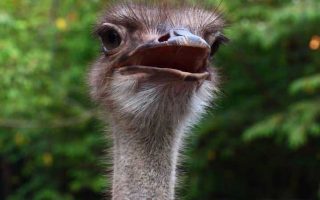 The PD Ostrich Show Farm gives visitors an opportunity to interact with these humongous birds. Visitors can hug ostriches, feed them, etc. with the help of a guide.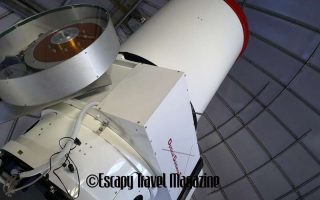 Those with an interest in outer space, the Baitul Hilal Observatory is the place to go to see the stars, moons, planets, and even the sun without having to break the bank.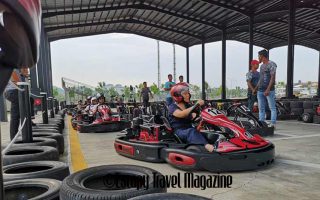 X Park Sendayan is the place to go to for some outdoor, extreme, adrenaline pumping, action; as well as some more less exhilarating but still fun activities.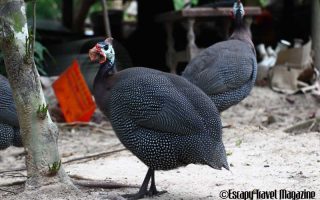 Kampung JKIN Resort is located on a slope at a forest and is rich with various trees, flowers, plants, birds, and many other wildlife; great for nature enthusiasts.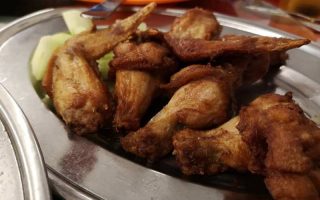 The Street Crab And Lala Restaurant is certainly a good place to go to. The street Crab and Lala Restaurant serves delicious Chinese style halal seafood.
More Articles On Negeri Sembilan
For more articles on Negeri Sembilan, return to the issue page by clicking on it below. For more issues of Escapy Travel Magazine please click on the Magazine Issues tab.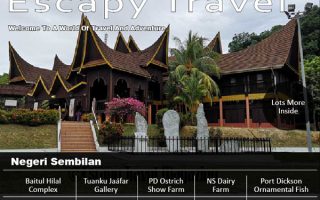 Click here to read more articles in this issue of Escapy Travel Magazine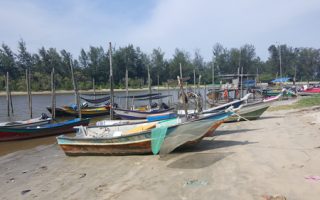 Return to the main page of Escapy Travel Magazine
Do Not Miss Another Issue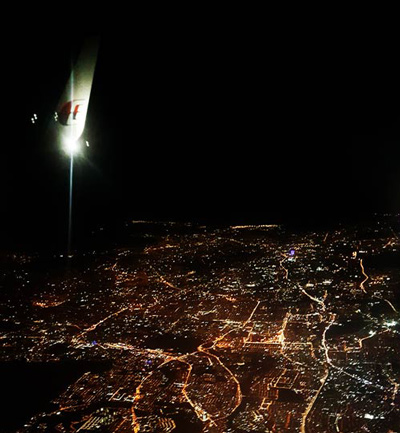 Should you have any enquiries do contact us please...