Racing With Birds
PD Ostrich Show Farm, Port Dickson, Negeri Sembilan, Malaysia
Have you watched Road Runner, the cartoon where this road runner is being chased constantly by a coyote? If you have then have you ever wondered what it would be like to run in a race against a bird? You probably have not but if you have (or have not), this race can most certainly be arrange. Road runners are actually small birds and they are not found in Malaysia. One bird that you can race is the ostrich. This can be done at the PD Ostrich Show Farm in Port Dickson, Negeri Sembilan.
An ostrich checking us out at the PD Ostrich Show Farm.
The PD Ostrich Show Farm as the name suggests is home to a number of ostriches. Here visitors are given the opportunity to interact with these humongous birds. Of course doing so without a guide can be very dangerous as ostriches can attack. Here at the PD Ostrich Show Farm lives an ostrich that is very used to humans. This darling of an ostrich can be hugged (in a proper way) of course following the instructions of the guide.
Left: Hanging out with an ostrich. This playful ostrich will take your cap, glasses, etc. just for the fun of it. Right: Standing on an ostrich egg that is placed on sand within a used tyre.
For those who have not seen or have not held an ostrich egg, one can do so here. Ostrich eggs are really tough. Just like the ostriches, they are a lot larger than the usual bird eggs. Ostrich chicks are certainly larger than the chicks of most birds, hence the larger egg size. Ostrich eggs are also tough. The shell must certainly be really thick. Here at the PD Ostrich Show Farm, visitors get to stand on an ostrich egg. The egg can even take my weight of about 105kg.
Who Wants A Race?
What about running a race against an ostrich? Yes, this most certainly can be arranged here. During our visit we did just that. There is a track built for racing with the ostriches; men and women against bird. Just so you know, ostriches are really fast. They may not be able to fly but they can surely run. An ostriches can run at speeds over 70 km/h or 43 mph. If you think that you are fast, go race an ostrich.
Racing an ostrich. The ostrich is a smart bird. It conserves energy by running only a little faster than the fastest human in the race.
The PD Ostrich Show Farm is not just about ostriches. There are other animals there too such as guinea pigs, cows, etc. There are also various fruit trees, herb plants, flowers, etc at the herb garden. It is here that I got my first taste of pineapple salad; sweet pineapple slices mixed with flowers such as hibiscus and sweet pea (should you decide to try eating sweet pea flowers do not eat the bud), as well as mint leafs. It was super delicious. 
Delicious pineapple salad. 
When vacationing in Port Dickson do remember the PD Ostrich Show Farm and add it into your itinerary. To care for the ostriches and other animals that call the place home, the PD Ostrich Show Farm charges an entrance fee. Location and contact details below.
Feeding water to a camel.
Location And Contact Details
Address: Lot 1419, Jalan Perdana 4, Batu 9, 71050 Port Dickson, Negeri Sembilan, Malaysia.
Google Maps to PD Ostrich Show Farm, Port Dickson, Negeri Sembilan.
Articles Related To Negeri Sembilan
Click articles below to read more articles on Negeri Sembilan, Malaysia.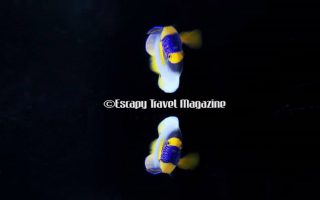 The Port Dickson Ornamental Fish Centre is a superb place to go to to learn about the many fishes, corals, and sea life that call our seas home.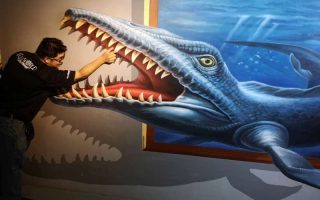 Alive 3D Gallery is a fun place to take funny and cool photos (depending on one's creativity) with the 3D art that has been painted on the walls. Lots of fun to have here.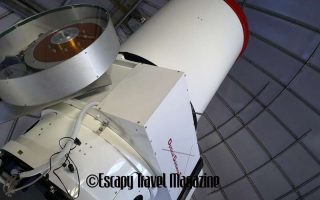 Those with an interest in outer space, the Baitul Hilal Observatory is the place to go to see the stars, moons, planets, and even the sun without having to break the bank.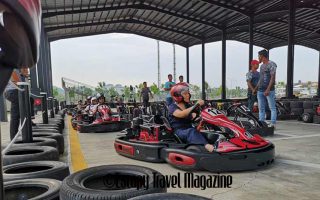 X Park Sendayan is the place to go to for some outdoor, extreme, adrenaline pumping, action; as well as some more less exhilarating but still fun activities.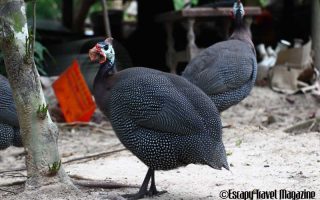 Kampung JKIN Resort is located on a slope at a forest and is rich with various trees, flowers, plants, birds, and many other wildlife; great for nature enthusiasts.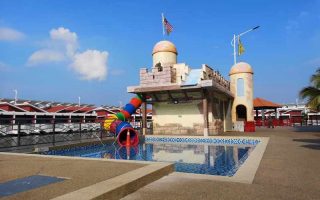 Tasik Villa International Resort is all about luxury with luxury chalets on a lake, luxury apartments, and bungalows, etc. to pamper guests with a delightful stay.
Negeri Sembilan Magazine Issue
For more articles on Negeri Sembilan, click on the Negeri Sembilan magazine issue tab below. For more issues of Escapy Travel Magazine please click on the Magazine Issues tab.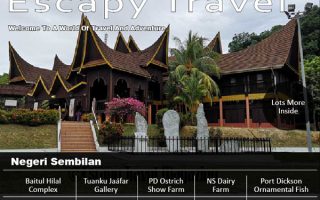 Click here to read more articles in this issue of Escapy Travel Magazine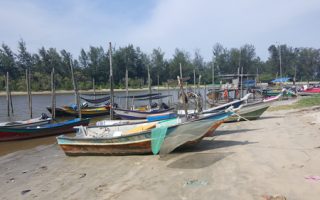 Return to the main page of Escapy Travel Magazine
Do Not Miss Another Issue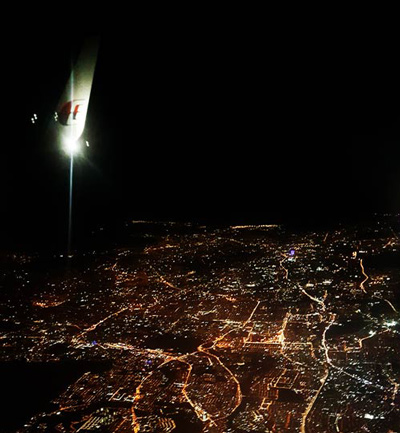 Should you have any enquiries do contact us please...