Bukit Putus, Negeri Sembilan, Malaysia.
People travel for a variety of reasons. Some travel to relax and forget about life for a while. Some travel to see and experience new things. Some travel just to break away from the norms of life. For those who travel with the hopes of experiencing nature with a bit of danger and thrills thrown in, Kampung JKIN Resort in Bukit Putus, Negeri Sembilan, is one of the places to go to.
Left: Tree House. Right: Riding an ATV (All Terrain Vehicle).
Kampung JKIN Resort is located on a slope at a forest by the side of a lesser used winding road in Bukit Putus, Negeri Sembilan. This forest is rich with various trees, flowers, plants, birds, and many other wildlife. Another attraction of the place is fresh air filled with oxygen and lesser amounts of pollutants providing a refreshing and rejuvenating experience for the lungs.
Kampung JKIN Resort is built using natural resources from the area. Walking into the dining and welcome area one notices that the structure or platform is made of wood (tree trunks) from various types of trees from the area. This structure is built right off the slope of a hill overlooking a pond, trees, and a dirt track for ATV rides.
Bottled old school carbonated drinks are available here.
Accommodation
Within the forest are various types of huts built of wood from trees found in the area to accommodate those who would like to spend some time with nature. The huts provides some protection from the wild and the weather. They have basic amenities including beds, fan, etc. Amongst these huts, two of them stand out. One is a tree house and the other is the Hobbit House, the most famous House there.
One of the tree houses (left). On the right is a hut for visitors to sit at and hangout.
Fun Thrilling Activities
Kampung JKIN Resort offers activities that will make some people scream. For those who have a phobia of heights the giant swing that swings off a cliff will certainly be enough to bring up tears and screams. But for those who enjoy such things, the feeling of flying or swinging over very tall trees at a very good height certainly conjures up a feeling of joy and happiness.
Swinging off a platform over a cliff. This is one high swing (not for those with a phobia of hearts and the faint hearted).
For thrill seekers that need more umph to draw out those hidden "joy chemicals," there is a zip line or flying fox to bring about that sort after adrenalin high. One thing to note though is that the flying fox here doesn't use a system that gradually slows down the rider before stopping as most systems do. Here the stop is abrupt and riders will most certainly hit the cable and thus wearing the helmet and safety harness properly is a must. I hope they improve the braking system.
Zip lining or flying fox; zipping over some trees.
With a forest to "play" in Kampung JKIN Resort has created tracks in the forest for ATV (All Terrain Vehicle) adventure rides that get riders wet and a little muddy (depending on the track used). ATVs can be rather unpredictable (all the more fun) sometimes not behaving the way we perceive them to. An example is the steering of the vehicle. Turning the handle bar may not necessarily move the ATV in the direction you want it to move to because of the terrain as well as the setup of the vehicle. On some ATVs there is a slight delay before the vehicle starts to turn and go in the direction you want it to. It take some getting used to.
ATV (All Terrain Vehicle) fun at the forest ATV track.
Perhaps the most mundane activity here is the rubber tapping experience. If you have not tried tapping latex off a rubber tree, this certainly is added knowledge and worth the experience. Another down to earth thing that can be done here is to hang-out with the animals at the petting area. There are various fowls, sheep, etc.
Fowls hanging out near the huts in the forest.
Food is served here too together with less commercially available colas that comes in glass bottles (like in days of old). Amongst the delicious foods served here my favourite is a lamb (or mutton) dish. The meat of the lamb (or mutton) is tender and sweet. This dish is a specialty dish here and a must have when visiting Kampung JKIN Resort.
More Information
Address: 361, 70400, Seremban, Negeri Sembilan, Malaysia
Google Maps to Kampung JKIN Resort.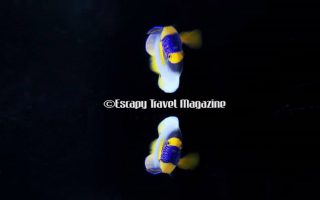 The Port Dickson Ornamental Fish Centre is a superb place to go to to learn about the many fishes, corals, and sea life that call our seas home.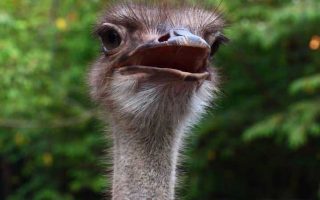 The PD Ostrich Show Farm gives visitors an opportunity to interact with these humongous birds. Visitors can hug ostriches, feed them, etc. with the help of a guide.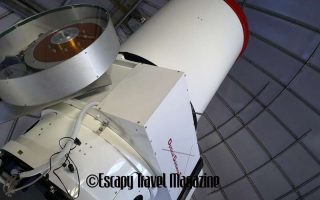 Those with an interest in outer space, the Baitul Hilal Observatory is the place to go to see the stars, moons, planets, and even the sun without having to break the bank.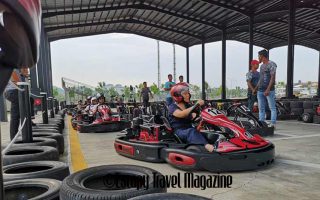 X Park Sendayan is the place to go to for some outdoor, extreme, adrenaline pumping, action; as well as some more less exhilarating but still fun activities.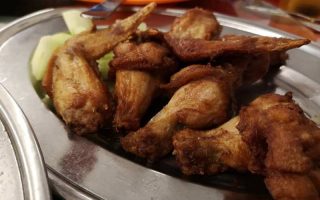 The Street Crab And Lala Restaurant is certainly a good place to go to in Seremban. The street Crab and Lala Restaurant serves delicious Chinese style halal seafood.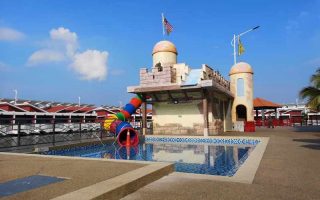 Tasik Villa International Resort is all about luxury with luxury chalets on a lake, luxury apartments, and bungalows, etc. to pamper guests with a delightful stay.
More Articles On Negeri Sembilan
For more articles on Negeri Sembilan, return to the issue page by clicking on it below. For more issues of Escapy Travel Magazine please click on the Magazine Issues tab.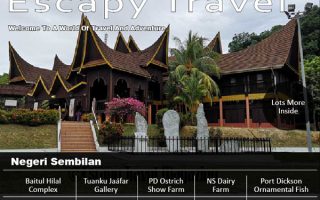 Click here to read more articles in this issue of Escapy Travel Magazine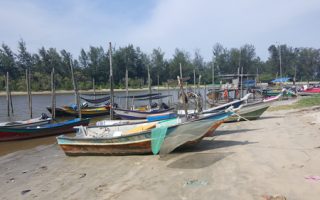 Return to the main page of Escapy Travel Magazine
Do Not Miss Another Issue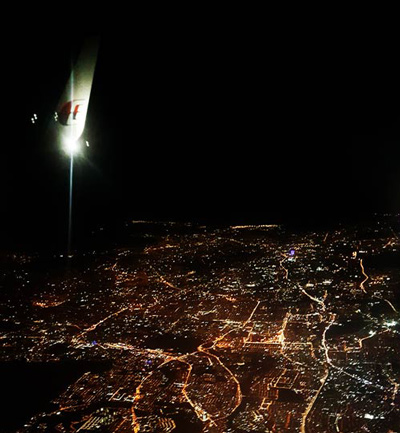 Should you have any enquiries do contact us please...