The Street Crab And Lala Restaurant
Seremban, Negeri Sembilan, Malaysia
Looking to savour some fantastic halal seafood in Seremban? The Street Crab And Lala Restaurant is certainly a good place to go to. The street Crab and Lala Restaurant serves delicious Chinese style halal seafood. I recently had the opportunity to try out some of their delicious dishes.
Steamed Lala (Clams)
The steamed Lala or clam dish is absolutely delicious. The clams used here are of good sizes and fresh (super important). They have a nice chewy flesh, a sign of freshness, and they are sweet (natural sweetness). Cooked with pickled ginger, this steamed clam dish is certainly a dish not to be missed.
Steamed Ikan "Rumi"
Ikan (fish) Rumi is a fish that lives on the sandy bottom of the sea. It is commonly known as the lizardfish; a bane to anglers who fish for bottom dwellers at the bottom of the sea as it is well known bait thief. It is also not known to be a table fish although it has a soft white meat.
Here we had steamed rumi fish in bean paste (Cheong ching style) which was delicious. The only thing I didn't enjoy are fine and tiny bones of the rumy fish or lizardfish. I have eaten lizardfish before but they were deep fried and they tasted good. So, if you decided to give the "ikan rumi" a go I recommend having it deep fried.
Steamed rumi fish (lizardfish) with bean paste sauce.
Butter Crabs
Another tasty dish is the Butter Crab dish. The Butter Crab served here is creamy and sweet. The crabs used are fresh with "bouncy" meat only found on fresh good quality crabs. The Butter Crab is delicious with rice and with "mantou" a type of bun.
Delicious creamy butter crabs.
Fried Prawns
The prawns here are sweet (natural sweetness) and delicious. They are also large and fresh with an almost crunchy flesh. The batter is also mixed just nice giving the prawns a crunchy outside and sweet fresh flavours of the sea, inside.
The Street Crab and Lala Restaurant not only serves seafood. They serve other foods as well that are not related to the sea and they are equally delicious. Some of the ones that had delighted me are:
Coconut Chicken Soup
The coconut chicken soup here is delicious. Cooked with herbs, chicken, etc. the soup retains the flavour of the coconut and has a hint of sweetness. Coupled with the natural flavour of the chicken used, the soup is certainly delicious. The restaurant's "captain" was explaining something about the different types and ways of boiling soup to get it to turn out the way this did. Basically, it take boiling good quality ingredients for hours. This soup is delicious and recommended for soup lovers who love herbal soup.
Fried Chicken Wings
Chicken wing lovers must give the fried chicken wings here a try. They are crispy and they are covered in tasty batter (Chinese styled batter). The chicken wings are also juicy inside. Crispy outside and juicy inside; a delicious combo.
Experienced Chef
What makes the food here so good. According to Mr Teoh (one of the owners), they use only the best and fresh ingredients. Anything otherwise will not be used. This is done so to ensure that food served here are to the highest quality standards.
The food served here is also slightly different from the usual local Chinese cooking style as the chef has spent many years working in Hong Kong and thus adopts the cooking styles of Hong Kong's many tasty kitchens.
Location And Contact Details
If you are on a food hunt in Seremban, give The Street Crab And Lala Restaurant a try. They serve halal food and the food served here are tasty. Below are location and contact details:
Address: 46 & 47, Lorong Haruan 5/2, Oakland Commerce Square, 70300 Seremban, Negeri Sembilan, Malaysia.
Opens daily from 12pm to 12am
Google Maps to The Street Crab And Lala Restaurant, Seremban, Negeri Sembilan.
Articles Related To Negeri Sembilan
Click articles below to read more articles on Negeri Sembilan, Malaysia.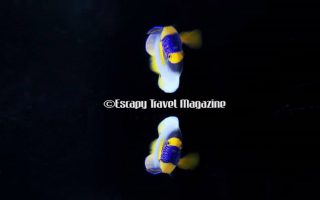 The Port Dickson Ornamental Fish Centre is a superb place to go to to learn about the many fishes, corals, and sea life that call our seas home.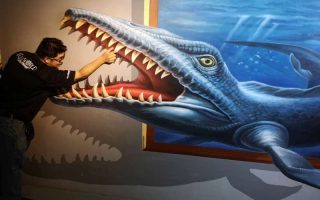 Alive 3D Gallery is a fun place to take funny and cool photos (depending on one's creativity) with the 3D art that has been painted on the walls. Lots of fun to have here.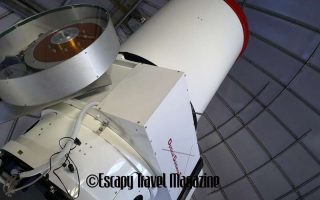 Those with an interest in outer space, the Baitul Hilal Observatory is the place to go to see the stars, moons, planets, and even the sun without having to break the bank.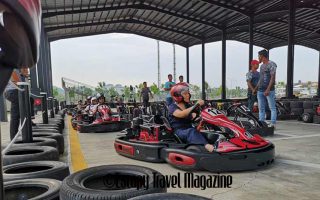 X Park Sendayan is the place to go to for some outdoor, extreme, adrenaline pumping, action; as well as some more less exhilarating but still fun activities.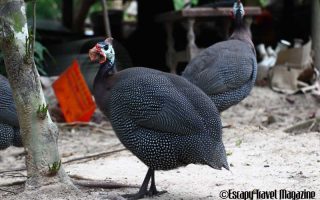 Kampung JKIN Resort is located on a slope at a forest and is rich with various trees, flowers, plants, birds, and many other wildlife; great for nature enthusiasts.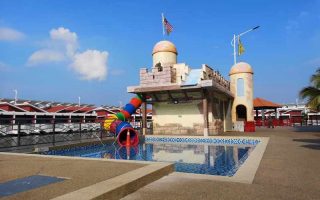 Tasik Villa International Resort is all about luxury with luxury chalets on a lake, luxury apartments, and bungalows, etc. to pamper guests with a delightful stay.
Negeri Sembilan Magazine Issue
For more articles on Negeri Sembilan, click on the Negeri Sembilan magazine issue tab below. For more issues of Escapy Travel Magazine please click on the Magazine Issues tab.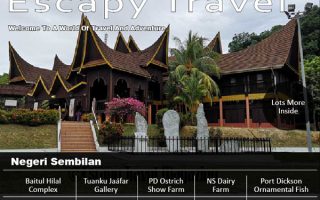 Click here to read more articles in this issue of Escapy Travel Magazine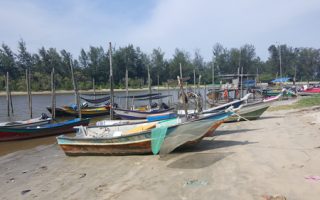 Return to the main page of Escapy Travel Magazine
Do Not Miss Another Issue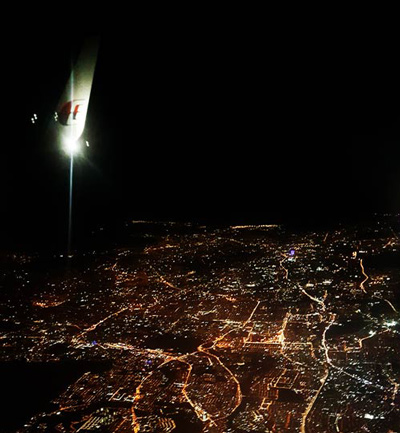 Should you have any enquiries do contact us please...