Lukut, Port Dickson, Negeri Sembilan, Malaysia.
3D art places are becoming more and more popular and we see them popping up here and there. There is even one in the sleepy town of Lukut, Port Dickson, Negeri Sembilan, called Alive 3D Art Gallery. Lukut is a coastal town in Port Dickson; a popular sun, sand, and sea (beach) destination that folks from around Negeri Sembilan, Selangor, Malacca, etc. head to during the weekends and holidays.
Playing rodeo the wrong way round.
If you've not been to any of these 3D places here is what visitors get to do here. The main thing to do is to take funny and cool photos (depending on one's creativity) with the art that has been painted on the walls. For those who are not sure what to do or how to pose for the camera, there are examples of photos that they can follow. For the creative, they create their own poses and fun photos.
Taking a dinosaur for a walk.
Where the person taking the photo should stand depends on the painting (and of course the pose). A sticker on the floor with an arrow pointing to the painting guides the photographer (or photo taker) on where to stand to take the shot. The angle of which to take the photo will very much depend on the person taking the photo.
Extreme dentistry. Do not try this for real. Lots of fun to have here.
Some of the 3D artwork that I had fun posing for include carrying and throwing the Leaning Tower of Pisa, sitting on a rodeo bull, taking a piss with Spiderman and Incredible Hulk, having tea with Alice in Wonderland, taking a pet dinosaur for a walk, floating over a lake of fire, fixing the tooth of a dinosaur, playing angel, etc.
Left: Trapped in a bottle, and right: levitating over a pool of lava.
The Alive 3D Art Gallery certainly is a fun place to visit and it is best to visit with a friend. Someone has to pose and someone will have to take the photos. The other option is to come with a tripod. But if all else fails; I am pretty sure that the staffs would not mind helping you take some photos.
Having tea with Alice in Wonderland.
More Information
Address: NO 38-40, JALAN DS 2/1, Bandar Dataran Segar, Lukut, 71010 Port Dickson, Negeri Sembilan, Malaysia.
Google Maps to Alive 3D Art Gallery.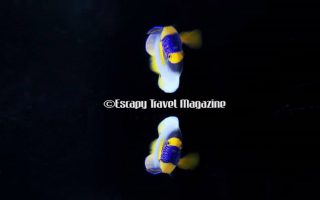 The Port Dickson Ornamental Fish Centre is a superb place to go to to learn about the many fishes, corals, and sea life that call our seas home.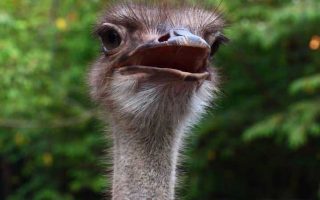 The PD Ostrich Show Farm gives visitors an opportunity to interact with these humongous birds. Visitors can hug ostriches, feed them, etc. with the help of a guide.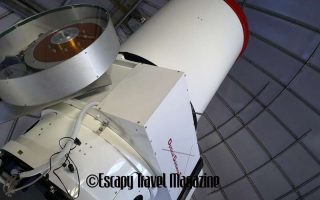 Those with an interest in outer space, the Baitul Hilal Observatory is the place to go to see the stars, moons, planets, and even the sun without having to break the bank.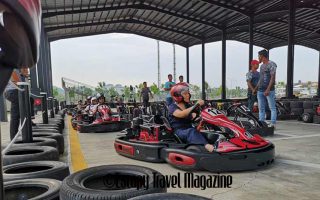 X Park Sendayan is the place to go to for some outdoor, extreme, adrenaline pumping, action; as well as some more less exhilarating but still fun activities.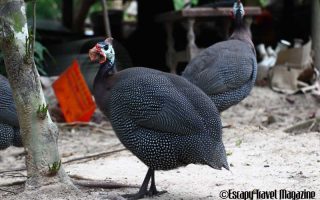 Kampung JKIN Resort is located on a slope at a forest and is rich with various trees, flowers, plants, birds, and many other wildlife; great for nature enthusiasts.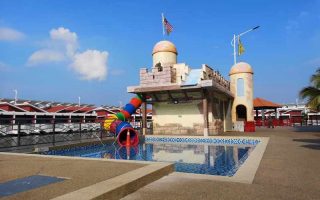 Tasik Villa International Resort is all about luxury with luxury chalets on a lake, luxury apartments, and bungalows, etc. to pamper guests with a delightful stay.
More Articles On Negeri Sembilan
For more articles on Negeri Sembilan, return to the issue page by clicking on it below. For more issues of Escapy Travel Magazine please click on the Magazine Issues tab.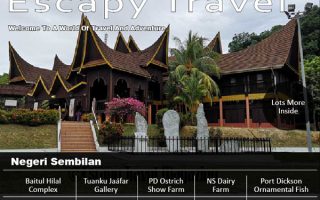 Click here to read more articles in this issue of Escapy Travel Magazine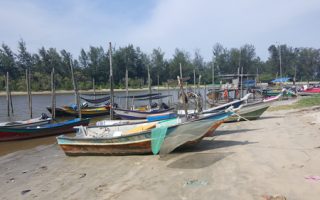 Return to the main page of Escapy Travel Magazine
Do Not Miss Another Issue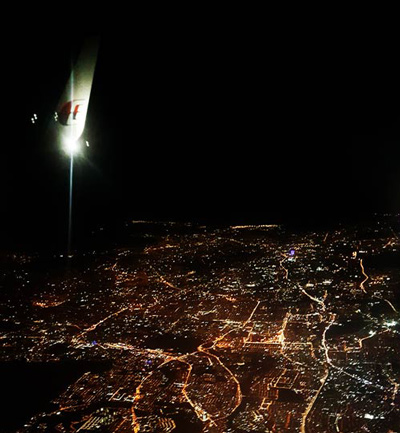 Should you have any enquiries do contact us please...