NS Dairy Farm (Juasseh Agro Park)
Juasseh, Negeri Sembilan, Malaysia
Milk, one of the healthiest drinks rich in nutrients, commonly comes from cows and goats. Where they are produced is important too. NS Dairy Farm in Juasseh, Negeri Sembilan in Malaysia, is one of the farms that produces good quality milk and is marketed in some of the supermarkets around Malaysia.
Left And Right: Going for a ride around the farm.
Visit The Farm
NS Dairy Farm is open to visitors who are interested in learning about how a dairy farm is runned and managed. Managing a farm is no walk in the park. It is hard work and involves a lot of learning from successful farmers around the world. This is exactly Dato' Mohd Nor Abdul Wahid did when he started NS Dairy Farm.
Being a career banker Dato' Mohd Nor Abdul Wahid knew nothing much about farming, but he decided to take the challenge and started NS Dairy Farm. After learning from other dairy farmers from various countries around the world and using his creative mind, NS Dairy Farm is now a successful farm where farmers from other countries (including European countries) come to learn from.
One of the cows hanging out at the farm in a safe sanitized place.
NS Dairy Farm imported quality fresian cows from Australia. Coming from cold countries, one issue faced by the cows is the weather. As Malaysia is generally warm or hot throughout the year, a cooling system needed to be in place to ensure that the cows are cared for well.
The cows are also given a healthy place to live in where the area is free of most germs and diseases. Visitors are not allowed to touch the cows in fear of spreading diseases, bacteria, viruses, etc. to the cows.
Left: One of the cows in the shed. Right: The sheds are cooled with water and fans.
The NS Dairy Farm is also breeding its own cows from Jersey or Jersey Frisian breeds. Other than cows NS Dairy Farm also has goats of the boer breed. NS Dairy Farm offers farm stays and tours to visitors. There are dormitory type accommodation (great for groups) and tents for a camping trip. Team building activities are also available here.
High rope course for team building exercises.
Delicious milk from NS Dairy Farm.
Location And Contact Details
Should you decide to visit the NS Dairy Farm, do call them in advance. When there do try their milk. They are fresh and super delicious. Location and contact details below:
Address: NS Dairy Farm Sdn. Bhd.
No.3720, Padang Ragut, Rembang Panas, Juasseh, 72000, Kuala Pilah, Negeri Sembilan Darul Khusus, Malaysia
Google Maps to NS Dairy Farm, Juasseh, Negeri Sembilan.
Articles Related To Negeri Sembilan
Click articles below to read more articles on Negeri Sembilan, Malaysia.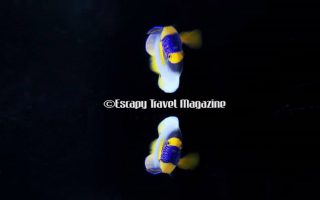 The Port Dickson Ornamental Fish Centre is a superb place to go to to learn about the many fishes, corals, and sea life that call our seas home.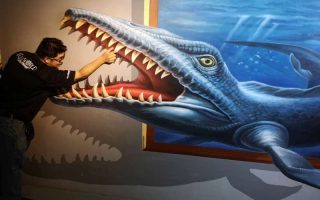 Alive 3D Gallery is a fun place to take funny and cool photos (depending on one's creativity) with the 3D art that has been painted on the walls. Lots of fun to have here.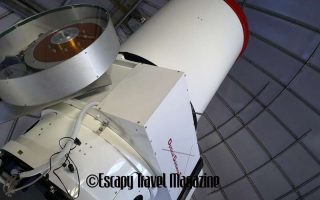 Those with an interest in outer space, the Baitul Hilal Observatory is the place to go to see the stars, moons, planets, and even the sun without having to break the bank.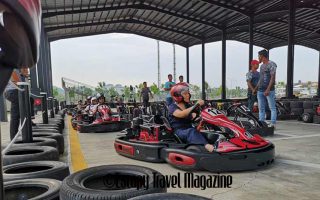 X Park Sendayan is the place to go to for some outdoor, extreme, adrenaline pumping, action; as well as some more less exhilarating but still fun activities.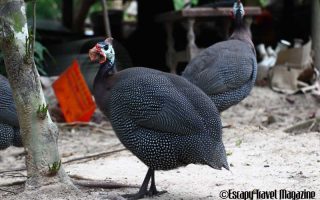 Kampung JKIN Resort is located on a slope at a forest and is rich with various trees, flowers, plants, birds, and many other wildlife; great for nature enthusiasts.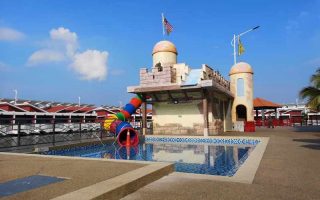 Tasik Villa International Resort is all about luxury with luxury chalets on a lake, luxury apartments, and bungalows, etc. to pamper guests with a delightful stay.
Negeri Sembilan Magazine Issue
For more articles on Negeri Sembilan, click on the Negeri Sembilan magazine issue tab below. For more issues of Escapy Travel Magazine please click on the Magazine Issues tab.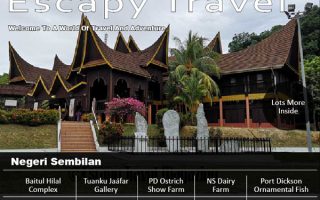 Click here to read more articles in this issue of Escapy Travel Magazine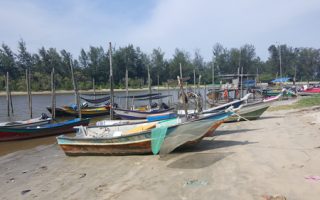 Return to the main page of Escapy Travel Magazine
Do Not Miss Another Issue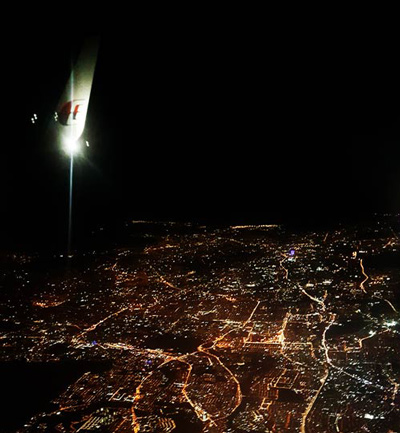 Should you have any enquiries do contact us please...