Linggam Cahaya Museum
Dabo Singkep, Lingga, Riau Indonesia
We travel for many reasons. Some travel to get away or rather take a break from the pressures of running the "rat race." Some do so for a change in scenery. Some travel to learn about and experience a place different from one's home. For those who travel to broaden the mind, the history of a place certainly will fascinate. Daik Island in the Lingga Regency of Riau, Indonesia is an island rich in history and the Linggam Cahaya Museum is a good place to visit to learn about its rich history.
Porcelain ware on display at the Linggam Cahaya Museum.  
The Linggam Cahaya Museum is a small museum with some pretty fascinating things on display from musical instruments, ancient wares that were brought over from various countries, weapons of old, a collection of old money, skeletal remains of monstrous creatures, and more. Here are some of the things that caught my attention the most.
Items worn by the sultans back in the day.
Fascination With Money
Who doesn't like money… But the liking of money is not what I meant in relation to this title. Whilst looking at some of the historical items on display, a small crowd gathered around a glass case where money (old) is exhibited. One of the museum staffs had an old piece of note on her palm and everyone there was staring at it as if it were to transform into a little dragon or something magical.
Curiosity got the better of me and I walked over to see what was going on. Slowly the note started to curl upwards at the ends. "What black magic is this?" I wondered. Being an amateur magician in my younger days, I have a pretty good grasp on magic and my mind went into trying to work out how this show of trickery works. It certainly cannot be sorcery but then again, this is an old building with a lot of old things that can hold old… "charms."
The money curled on its own when placed in the hands. 
Anyway, everyone watching the magic feat went bonkers for a bit and wanted to give the feat a try. Almost everyone gave it a try and for some people the note "came to live" and for some, it just decided to remain a sleep and not move despite putting into use the much publicized "powers of the mind."     
Alas, the museum staff explained the reason for the note to bend is that it is made of a certain type of paper and ink that was popular back in the day when the notes were still in circulation and in use. These materials somehow reacts to the humidity and heat dispersed by the person's palm causing it curl. So, no sorcery. It was all just science and science is indeed magical and is used too by magicians.
A preserved fish of which I believe to be a female dorado.
Dagger Shaped Fish
Being an angler I tend to gravitate towards fish and on display here is a fish that is shaped like a Malay dagger which is called a keris. A keris has a blade with a few bends and this fish certainly has a few bends just like that of a keris. The fish is actually a deformed fish of which I believe is a female dorado (mahi-mahi or dolphin fish, or lemadang in Indonesian); although male Queenfish (talang) is stated on the display tag.
I may be wrong but the reason I believe this to be so is because the fish on dislpay has a dorsal fin that stretches all the way from near its head all the way to its tail just like the dorsal fin of a dorado (unlike the dorsal fin of a queenfish), and the spots on the body resembles those on a dorado and not of a queenfish. The body shape and head too resembles that of a female dorado (not male). Then again… I may be wrong.
Bones of a giant sea creature.
A Most Unique Display
Amongst all on display, the one that fascinated me most is a set of skeletal remains that belongs to a rare marine animal. The bones are big and it is said to have tusks. Here is part of the description written on the card at the exhibit. Its head is 12.40m long, its tail final (fish like) is 1.80m long, its tusks is 2.40m long, pectoral fin is 47cm wide with a length of 78cm, and skin thickness is 10cm. It is hairy, has a trunk, and a tail like that of a fish. It was found in North Lingga, Indonesia.
I have been doing some research and I still have no idea what animal this set of bones belong to. Unless the tusks mentioned in the card are actually the lower jaw bones of this creature, the skeletal remains would then make more sense as they look very much like the lower jaw bones of a whale. Maybe it is a whale (whale remains tend to be hairy) as Indonesia is home to plenty of whales including killer whales, sperm whales, and blue whales.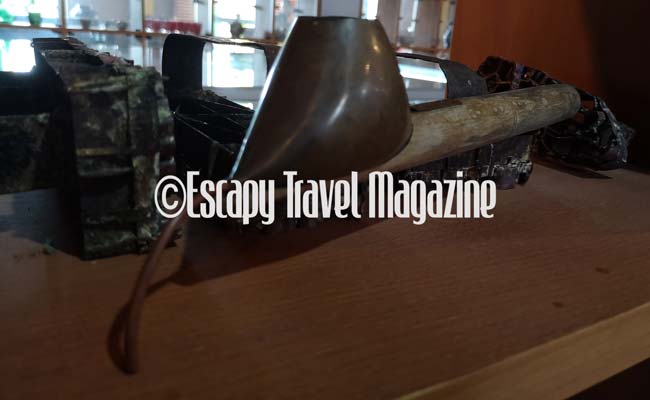 I left Linggam Cahaya Museum feeling intrigued, and with more questions in my head which drove me to dig deeper into certain subjects in search of answers especially for the skeletal remains mentioned above. This certainly has created a deeper interest in Indonesia and I just cannot wait to return to see more, to be intrigued further, to experience more, and to learn more. If you find yourself strolling about Daik Island someday, do visit this fascinating museum; Linggam Cahaya Museum.  
Location And Contact Details
Linggam Cahaya Museum
Daik, Lingga Sub-District, Lingga Regency, Riau Islands 29872, Indonesia.
Google Maps to Linggam Cahaya Museum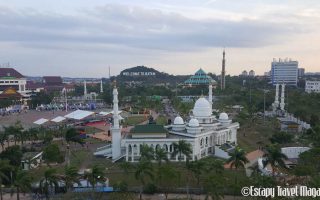 Bored of the usual run-of-the-mill type holidays? About 2 hours by ferry from Johor Bahru in Malaysia & a mere 45 minutes ferry ride from Singapore lies Batam Island.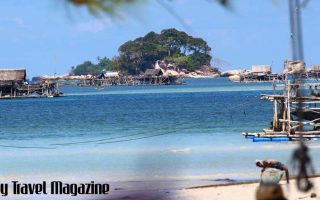 Madu Tiga Beach is a nice beach with a stretch of rather long sandy beach and inviting clear sea water.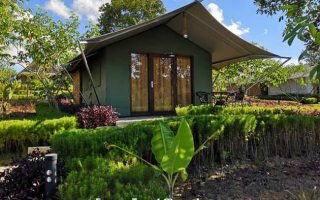 D'Bamboo Kamp is certainly a delightful place to go to for a relaxing yet fun escape from the city with friends or with family to enjoy a bit of glamping and camping.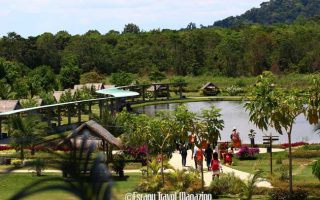 Poyotomo Fishing Pond is designed for relaxation. Located around the grounds are a few gazebos that visitors can rent to relax at, places to eat, and a pond to fish at.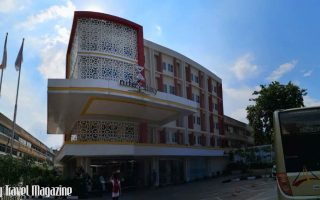 Nite And Day Hotel is located in a pretty "unique place" where the night brings forth a different sort of life in the area; Jodoh Square.
Do Not Miss Another Issue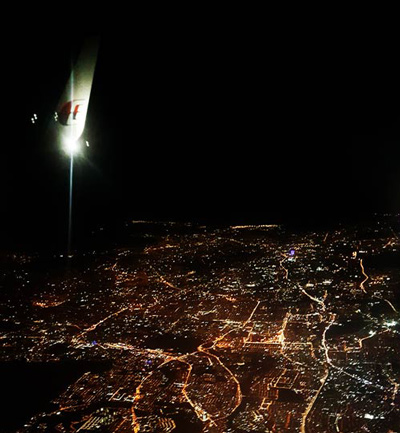 Should you have any enquiries do contact us please...