Seremban, Negeri Sembilan – Street Food
Food is certainly on every traveller's mind and part of the travel experience. When it comes to food in Malaysia, one will be spoilt for choice. Restaurants that serve good and tasty food are plenty. Another option is certainly street food. In Malaysia, street foods are safe to eat. Seldom do we hear of folks having the collywobbles after consuming street foods in Malaysia.
One of the best buskers I've heard. They play here at Benteng Walk.
In Seremban there are a few places that one can go to to try out the local street delights. One of them is the Seremban Street Food at Jalan Dr Murugesu (Dr Murugesu Road) and the other is at Benteng Walk, Jalan Dato Abdul Rahman (Abdul Rahman Road). Seremban Street food serves various local Chinese delights such as prawn noodles, Hokkien fried noodles, popiah (spring rolls), delightful soups, etc. The Foods serve here are non-halal.
A stall that sells halal Chinese style food; yong tau fu (vegetables, meat, etc. stuffed with meat). 
Benteng Walk serves halal foods such as satay Minang (Negeri Sembilan styled satay), mee rebus, rojak, etc. One of my favourites here is the apam balik; a sweet and crispy pancake with peanuts, corn, sugar, etc.
My favourite amongst the street food found here; apam balik.
If you are in Seremban and are looking for something to eat and you would like to give street food a try, you can visit Benteng Walk and Seremban Street Food. The stalls that serve street foods only come out at night. Below are their addresses and Google Maps location.
Seremban Street Food:
Jalan Dr Murugesu, Bandar Seremban, 70000 Seremban, Negeri Sembilan, Malaysia
Google Maps to Seremban Street Food
Benteng Walk
Jalan Dato Abdul Rahman Seremban, Bandar Seremban, 70000 Seremban, Negeri Sembilan, Malaysia.
Google Maps to Benteng Walk Seremban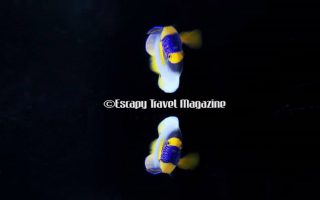 The Port Dickson Ornamental Fish Centre is a superb place to go to to learn about the many fishes, corals, and sea life that call our seas home.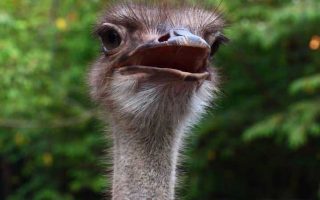 The PD Ostrich Show Farm gives visitors an opportunity to interact with these humongous birds. Visitors can hug ostriches, feed them, etc. with the help of a guide.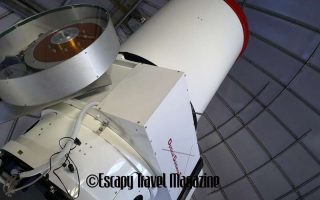 Those with an interest in outer space, the Baitul Hilal Observatory is the place to go to see the stars, moons, planets, and even the sun without having to break the bank.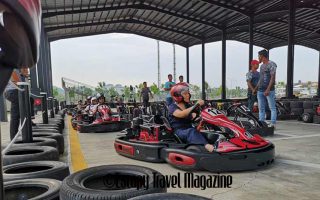 X Park Sendayan is the place to go to for some outdoor, extreme, adrenaline pumping, action; as well as some more less exhilarating but still fun activities.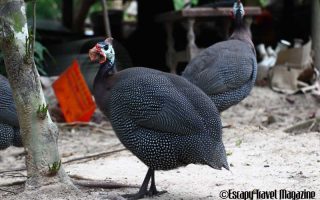 Kampung JKIN Resort is located on a slope at a forest and is rich with various trees, flowers, plants, birds, and many other wildlife; great for nature enthusiasts.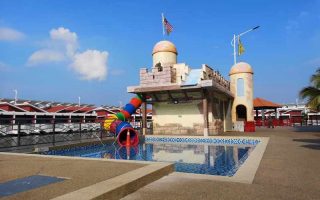 Tasik Villa International Resort is all about luxury with luxury chalets on a lake, luxury apartments, and bungalows, etc. to pamper guests with a delightful stay.
More Articles On Negeri Sembilan
For more articles on Negeri Sembilan, return to the issue page by clicking on it below. For more issues of Escapy Travel Magazine please click on the Magazine Issues tab.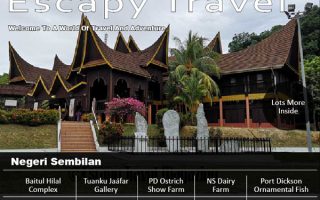 Click here to read more articles in this issue of Escapy Travel Magazine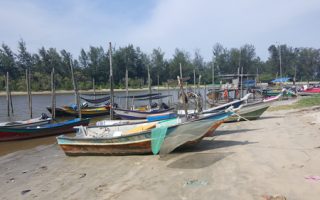 Return to the main page of Escapy Travel Magazine
Do Not Miss Another Issue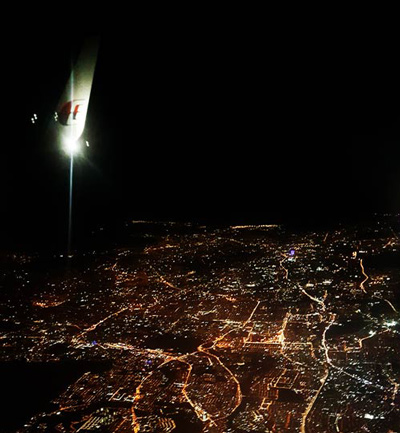 Should you have any enquiries do contact us please...