Fruits Farm In The City
Uptown, Petaling Jaya, Selangor, Malaysia.
Fruits; the healthy, tasty, vitamin filled foods that are good in many ways to us humans providing not only vitamins and minerals, but also good natural sugars and fibres. Living in a city, we urbanites are used to buying fruits at fruit stalls, shops, markets, as well as markets that fall into the "super" category (supermarkets if you did not get it).
So, what's with this Fruits Farm In The City "thing"? Well no, it is not a farm in the city. It is actually a shop that sells fruits, and it is located in Uptown, Damansara Utama in the city of Petaling Jaya, Selangor, Malaysia. What then makes them different to be allocated a slot in our magazine? They certainly are different.
Durian pizza making demonstration. 
A Different Kind Of Fruit Shop
Fruits Farm In The City is unlike the normal sort of fruit shops. This place has a dining area, and they do classes. During my visit we had the opportunity to learn how to make durian pizza, and mango pizza. Unfortunately I did not get to eat the durian pizza. I got myself a slice of mango pizza and found it rather forgettable. I believe the durian pizza would have been better judging from the feedback of those who did get to eat it.
Left: Durian pizza. Right: A special kind of drink that may be available soon (as at time of writing).
The highlight of Fruits Farm In The City during my time of visit are the durians especially the Musang King durians (it was durian season when I visited the place). They had durian ice cream which is said to be really good since they use a good amount of durians (real durian flesh) in their ice cream.
I had wanted to try the Musang King durian ice cream which quite a few people have recommended me to try but again luck was not on my side. I only got to try the mixed durian ice cream (kampung durian ice cream) that is made from the flesh of a mixture of lower grade durians. It was decent. It's not creamy, the way normal ice cream is as they use little cream and a lot more durian meat. For RM1.00 each, this durian ice cream is really worth the money.
Durian ice cream made of real durian flesh.
Buying Fruits
Being a fruit shop, one can certainly buy fruits here. The Fruits Farm In The City gets their supply of fresh fruits from a few farms in Malaysia. There even is an avocado farm here in Malaysia where they get their supply of avocadoes.  Most of the fruits available here are planted organically but they cannot declare themselves to be an "organic fruit shop." As of now (at time of writing) they are still waiting for "organic certification" for their fruits and for the farms.
Left: some fruits on sale at the shop. Right: delicious durian.
Location And Contact Details
Fruits Farm In The City
104 – G & M, Jalan SS 21/35, Damansara Utama, 47400 Petaling Jaya, Selangor, Malaysia.
Opens daily from 9am to 11pm
Google Maps to Fruits Farm In The City
Articles Related To Urban Food And Fun Adventures In Selangor Issue.
Click articles below to read more articles on Urban Food And Fun Adventures in Selangor, Malaysia.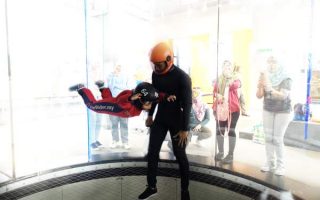 1 Utama a huge and successful mall in Bandar Utama, Selangor (Malaysia) where visitors can go there to experience activities such as skydiving, surfing, rock climbing, etc.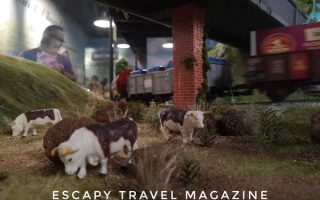 A fun place to learn about the history of chocolates and some of the brands; the Chocolate Museum Kota Damansara is a delightful place to visit especially for chocolate lovers.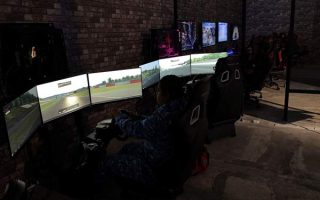 The Pantheon is a gamers hangout that offers everything gamers need and want including high spec gaming computers, VR stations, driving simulators, game consoles, and even a gaming arena.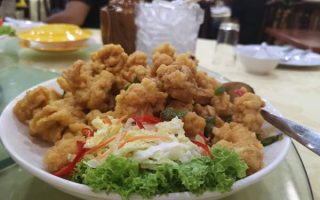 Summit Bamboo Garden Chinese & Thai Restaurant offers authentic and delicious Thai and Chinese cuisine that will have your taste buds screaming for more.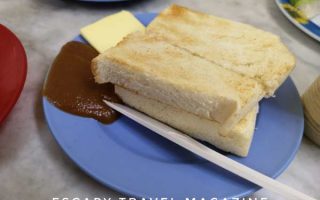 Chong Kok Kopitiam; born in 1940, and is a old coffee shop in Klang, Selangor, where the locals go to to have their fill of their favourite nasi lemak, toast, and well known coffee.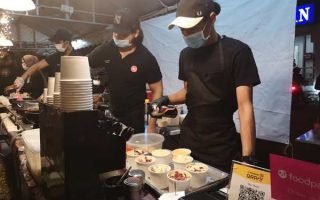 Boomtown, an outdoor dining place with a good variety of stalls to choose from and is one of the food places that pulls a crowd every night; located in USJ 11, Subang Jaya.
Urban Food And Fun Adventures In Selangor Magazine Issue
For more articles on Urban Food And Fun Adventures In Selangor, click on the issue tab below. For more issues of Escapy Travel Magazine please click on the Magazine Issues tab.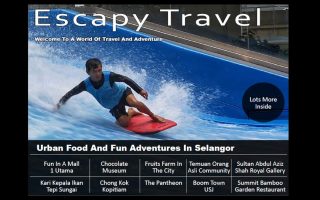 Click here to read more articles in this issue of Escapy Travel Magazine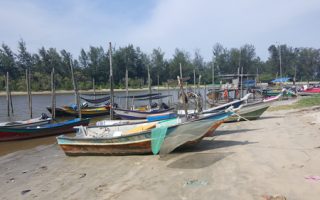 Return to the main page of Escapy Travel Magazine
Do Not Miss Another Issue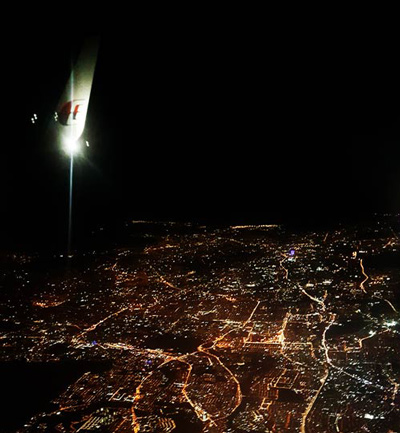 Should you have any enquiries do contact us please...