Summit Bamboo Garden Chinese And Thai Restaurant
Subang Jaya, Selangor, Malaysia – Halal
One of the three main basic needs of a person are shelter, clothing, and food; something that I learnt in school a long time ago. But times have changed and for many of us, food although still a need has also become a want. We are no more satisfied with a simple dish of chicken meat cooked on fire without seasoning. We want tasty delicious foods or we will complain and make our dissatisfaction known to anyone willing to listen.
To give our taste buds total orgasmic satisfaction, the foods serve has got to be brilliantly good. Some food places hit all the right buttons and one of these places is Summit Bamboo Garden Chinese & Thai Restaurant that is located on the lower ground floor of the Summit Shopping mall in Subang Jaya, Selangor.
Left: The ambiance of the restaurant. Right: Delicious food on our table.  
Authentic Thai And Chinese Food
There are many Thai and Chinese restaurants in Malaysia but not many serve authentic Thai food (many do serve authentic Chinese food). Summit Bamboo Garden Chinese & Thai Restaurant does. They employ Thai chefs from Thailand who specializes in Thai cuisines. The owners themselves are restaurateurs in Thailand. They also employ Chinese chefs who specializes in local Malaysian Chinese cuisines (halal).
When everything I have eaten here taste so good, highlighting "must try" dishes becomes a tough decision. Once in a while we (writers, journalists, editors, etc.) are faced with such a dilemma and to solve this I decided to get off my office chair and head back to Summit Bamboo Garden Chinese & Thai Restaurant for another round of pleasuring my taste buds.
A dish so good, even tigers cry.
Sear Rong Hai / BBQ Daging Harimau Menangis  / Barbecue Crying Tiger Meat
Called locally (in Malaysia) as Harimau Menangis, this dish is a Thai beef dish. Harimau menangis translates to crying tiger. How on earth did such a name come about for a dish? It comes down to Thai culture. One of it says that life depends on the forest (food source). Tigers attack and eat cows (beef to us humans). There is a part (brisket) of the cow that is so delicious that tigers feel sad and would have cried having to leave this part to rot. Also when the meat is grilled the fat from the muscles melt like tears of a tiger (when tigers eating cows and having leave the brisket comes to mind).
This dish; Sear Rong Hai (or Sua Rong Hai) is indeed delicious. The meat is well marinated and has a sweet taste to it. This dish is best eaten hot (not burning hot but hot enough) to experience the aroma and delight of the fat melting in one's mouth together with the amazing flavours; giving one's taste buds a satisfying jolt from normality into a world of fantasy where it (taste buds) keep wanting more but the stomach says "oh no, not again." In a simple word; delicious.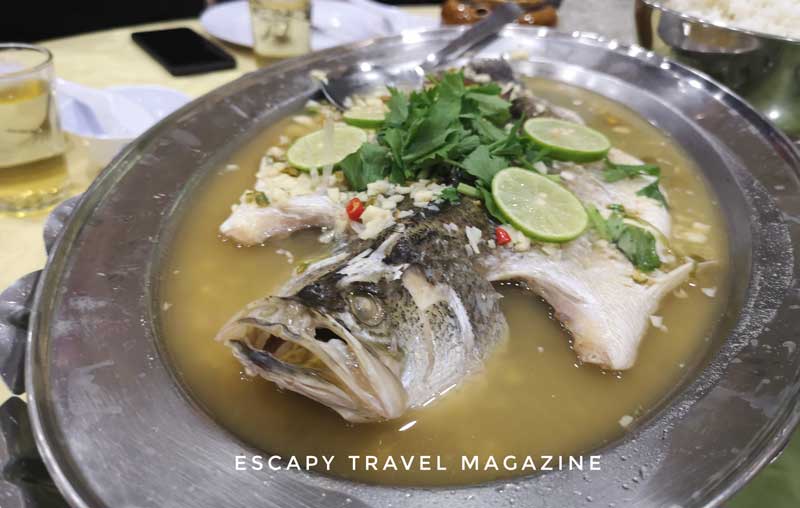 Delicious steamed fish dish.
Pla Neung Manau  / Steamed Fish With Lime Juice, Garlic, And Chili
Just so you know; when you see the words 'pla' in a Thai menu, it is a fish dish. 'Pla' is fish in Thai. When it comes to fish dishes here, I have a tough choice to make as all the fish dishes that I have tasted here are good. But when it comes to the best, I must say that the Pla Neung Manau takes the trophy (my personal choice). I love the fragrant sweet and sour gravy mixed with the natural sweetness of the sea bass or barramundi in English (siakap in local Malay language). This delightful fish dish is filled with flavours that one will find it very hard to stop despite feeling full and finding too spicy.
The first time I ate this fish dish, I had problems speaking. The sauce was too spicy and I was sweating like crazy despite the air-conditioning. Yet, I could not stop indulging (that is how delicious this dish is). Tears were welling up in my eyes and I had plenty of ice water on my table to douse the heat.
I did not know then that the level of spiciness could be brought down to a more bearable level until my next visit. This time I was reminded by my wife about my first encounter with this dish. We then found out that we can order a less spicy one which gave the same amounts of delight minus the burn. If you love chili and can take the heat, order it spicy. If you can only take a mild level of spiciness, order is mild. Whichever way, this fish is simply delicious.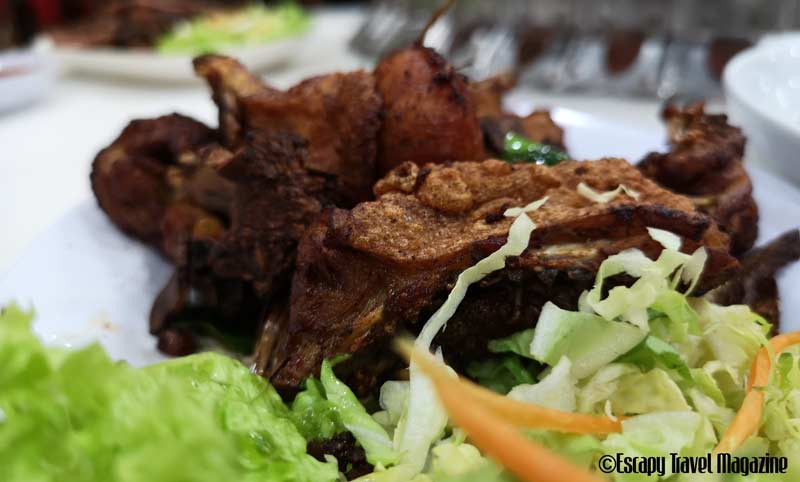 My favourite chicken dish at the Summit Bamboo Garden Chinese And Thai Restaurant.
Khai Thot Nam Pla / Chicken Fried With Fish Sauce
When it comes to chicken dishes I am torn between two of my favourites; the Khai Thot Nam Pla (Chicken Fried With Fish Sause) and Khai Thot Khatiam (Chicken Fried With Roasted Garlic). Both these chicken dishes are super delicious. After some very hard thinking, I decided to go with Khai Tot Nam Pla (Chicken Fried With Fish Sause).
Khai Tot Nam Pla is yet another flavourful dish. The chicken is well marinated in fish sauce before it is fried. When served, the pieces of fried chicken are crispy on the outside and juicy with flavours on the inside. It is yet again another dish that one just find it hard to stop eating despite feeling full.
Other than these two chicken dishes, there is another chicken dish that I consider to be a starter or  entrée here. This dish is called En Khai Thot (Chicken Knee Fried With Sesame Seed). This dish is said to be a dish served to the Thai King to help heal his knee as the chicken knees of chickens are said to contain collagen that helps with the repair of the soft tissues in one's knee. Although my knees do need such repairs but I like this dish because of the crunchy tendons that makes these chickens knees a delight to chew. They are tasty too.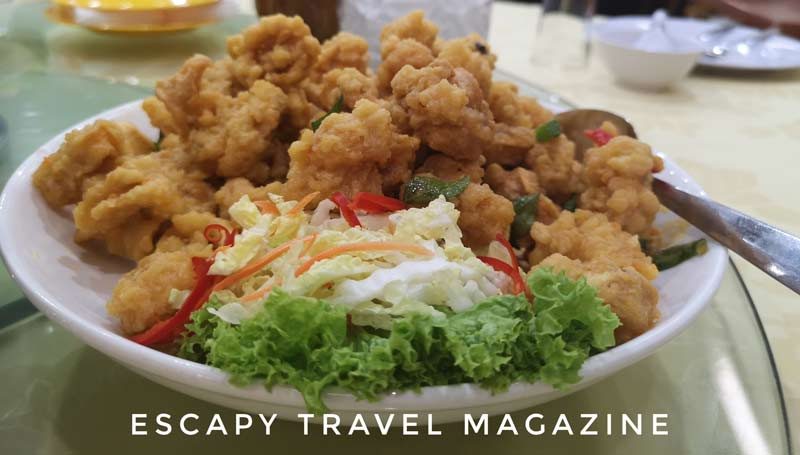 Squid fried with salted egg, yummy.
Squid Fried With Salted Egg
Some call this calamari (a fancier name for squid) but let's just go with squid for this article. Fried squid with salted is certainly a delicious dish especially here at Summit Bamboo Garden Chinese & Thai Restaurant. The squid is fresh and thus has its own natural sweetness and aroma. Mixed with the batter and salted eggs, oooolala… délicieux. Crunchy batter with salted egg covering delicious pieces of sweet tasting squid; It is hard even for non-seafood lovers to say no to this dish.
Tomyam, a must have when eating Thai food.
Tomyam
No credible Thai restaurant leaves out the delicious spicy sweet and sour soup dish called tomyam from their menu. Summit Bamboo Garden Chinese & Thai Restaurant too serves tomyam and the tomyam served is delicious. Flavourful and filled with meats herbs, and spices; it is a soup hard to say no to. I can handle a bit of spiciness and the level of spiciness can be tweaked. This is why I tend to overeat when I am here. My favourite tomyam is the seafood tomyam (although I am not a fan of prawns). I love the delightful flavours of the soup and seafood are amongst the sweetest meats on the planet.  
There are so many delicious dishes here; too many to mention. Amongst them are delicious the Kai Hor Bai Teay (Pandan Chicken) that is fragrant and juicy, Gaeng Kaew Wan (Green Curry Chicken or beef, I prefer chicken), Yam Ma Mueng  (Spicy Mango Salad), mango with glutinous rice and coconut milk, and so much more. If you happen to be in Subang Jaya, Selangor; Summit Bamboo Garden Chinese and Thai Restaurant is one place you will not want to miss.
Location And Contact Details
Summit Bamboo Garden Chinese & Thai Restaurant
Lot 35, Lower Ground Floor, The Summit Subang USJ, Persiaran Kewajipan USJ 1, 47600 Subang Jaya,
Google Maps to Summit USJ Shopping Mall
Articles Related To Urban Food And Fun Adventures In Selangor Issue.
Click articles below to read more articles on Urban Food And Fun Adventures in Selangor, Malaysia.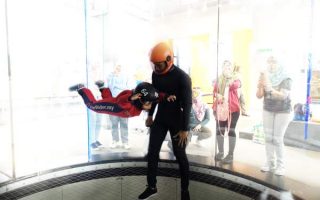 1 Utama a huge and successful mall in Bandar Utama, Selangor (Malaysia) where visitors can go there to experience activities such as skydiving, surfing, rock climbing, etc.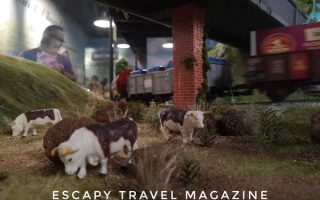 A fun place to learn about the history of chocolates and some of the brands; the Chocolate Museum Kota Damansara is a delightful place to visit especially for chocolate lovers.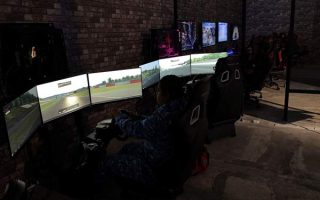 The Pantheon is a gamers hangout that offers everything gamers need and want including high spec gaming computers, VR stations, driving simulators, game consoles, and even a gaming arena.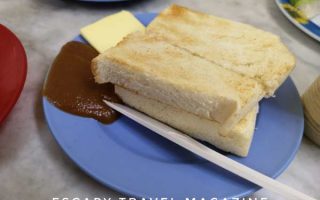 Chong Kok Kopitiam; born in 1940, and is a old coffee shop in Klang, Selangor, where the locals go to to have their fill of their favourite nasi lemak, toast, and well known coffee.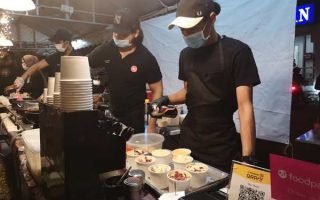 Boomtown, an outdoor dining place with a good variety of stalls to choose from and is one of the food places that pulls a crowd every night; located in USJ 11, Subang Jaya.
Urban Food And Fun Adventures In Selangor Magazine Issue
For more articles on Urban Food And Fun Adventures In Selangor, click on the issue tab below. For more issues of Escapy Travel Magazine please click on the Magazine Issues tab.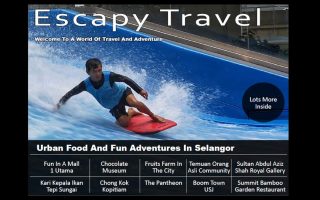 Click here to read more articles in this issue of Escapy Travel Magazine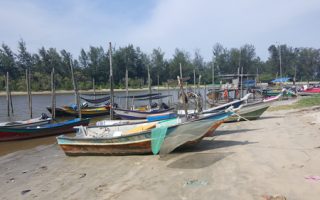 Return to the main page of Escapy Travel Magazine
Do Not Miss Another Issue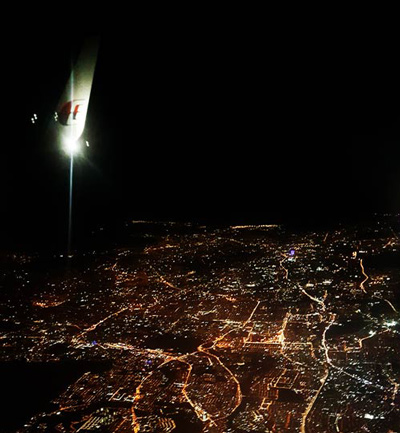 Should you have any enquiries do contact us please...