Chocolate Museum @Kota Damansara
Kota Damansara, Selangor, Malaysia.
Chocolates, the delicious treats with stress releasing properties. Most people love them; some more than others. I fall into the category of "some" and I love chocolate, maybe more than others. Thank God for heart medicine; my heart skipped many beats when I learnt that there is a chocolate museum in Kota Damansara, Petaling Jaya, Selangor (Malaysia) and we will be visiting it.
The chocolate museum mentioned above is located within a light industrial area in Kota Damansara, Selangor. The Chocolate Museum @Kota Damansara is owned by Fidani (Fidani Chocolatier Sdn Bhd), a local chocolate manufacturer of some of the finest and the best chocolates in Malaysia.
The Chocolate Museum @Kota Damansara is certainly a must visit for those who love chocolates.
The Chocolate Museum @Kota Damansara is Malaysia's first chocolate museum that opened its doors in 2013 and has had over a million visitors since its opening. The Chocolate Museum @Kota Damansara employs a concept known as 3Es of which stands for Education (education with regards to cocoa and chocolate), Experience (experience the chocolate making process), and Enjoy (enjoyable shopping). The sections of the Chocolate Museum @Kota Damansara are; Journey of Chocolate, Fathers of Chocolate, Health and Benefit of Chocolate, Chocolates Industry, Chocolate Kitchen and Chocolate Galleria, a retail outlet.
Left: a portrait of Tun Mahathir (Prime Minister of Malaysia) made of M&Ms. Center: an explanation about how chocolates were used as medicine. Right: a chocolate panning machine.
Educational And Informational
The moment one steps into the chocolate museum, the education begins. The Chocolate Museum @Kota Damansara shares some of the history of cocoa of which is known as the nectar of the gods. Then one learns about the processes of how chocolates are made from the cocoa seeds to the making of chocolates. Visitors also get to touch and feel actual cocoa seeds that have been dried
There are lots of educational information on the walls of the Chocolate Museum @Kota Damansara and those who love to read about the history and learn about chocolates will certainly find themselves spending lots time just reading these information.
Left: cocoa beans processing machine. Right: dried cocoa beans.
Fun And Interesting
On display are life size replica of Malaysian cocoa trees (cacao trees) or rather cocoa trees that are planted in Malaysia, Loacker Town, 10 foot tall reading book, cow figurines, chocolate making machines, various chocolate sculptures, 3D Art, portrait of famous people made of M&Ms chocolates, etc. There is are peep windows that show part of the manufacturing area, and one where chefs (chocolate chefs) show  visitors how chocolate is made in the kitchen.
Chefs showing a part of the chocolate making process through a window. 
My favourite amongst all on display is the 35 feet long Model Chocolate Train Set of which is the biggest in door gauge 1 model train set in Malaysia. This train set called KL Chocolate Train runs on electricity and makes train noises as it runs around a model of an European country side. The entire train set comes from Germany.  
Some folks waiting for the train at some German hill side town (I believe). This is a section of the Chocolate Train Set.
Visitors also get some information on some of the chocolate brands from around the world. During my visit I learned that some of the chocolates sold by brands like Dars, Nestle, and Van Houten are actually made here in Malaysia; by Fidani. Fidani is also the distributor of some of these world renown chocolates. During my visit I got to taste some of the chocolates that came straight out of the kitchen. These chocolates are really good and I personally feel that they are as good as some of the best chocolates in the world.  
Left: a scene from Loacker Town. Center: A Hershey's cow. Right: a display of a Guylian seashell chocolate (pronounced Gee Lian).
Delightful Experience
After my visit to the Chocolate Factory @Kota Damansara I sat back and reflected on my visit. I certainly learnt some things about the cocoa and chocolate industry as well as how chocolates are made, I did experience a part of the chocolate making process (well not the chocolate making process per se but I got to build a chocolate house, and I did enjoy my shopping experience especially when I found my favourite chocolate bars on sale at the shop, at slightly lower prices. The Chocolate Museum @Kota Damansara is certainly a must visit place especially if one is a chocolate lover.
Left: the chocolate house built by my team. Center: one of my favourite chocolates. Right: part of the chocolate shop.
Location And Contact Details
Chocolate Museum @ Kota Damansara
No.2, Jalan Teknologi 3/5, Taman Sains Selangor 1, 47810 Kota Damansara, Selangor, Malaysia.
Email: enquiry@chocolatemuseum.my
Google Maps to Chocolate Museum @Kota Damansara
Articles Related To Urban Food And Fun Adventures In Selangor Issue.
Click articles below to read more articles on Urban Food And Fun Adventures in Selangor, Malaysia.
1 Utama a huge and successful mall in Bandar Utama, Selangor (Malaysia) where visitors can go there to experience activities such as skydiving, surfing, rock climbing, etc.
The Pantheon is a gamers hangout that offers everything gamers need and want including high spec gaming computers, VR stations, driving simulators, game consoles, and even a gaming arena.
Summit Bamboo Garden Chinese & Thai Restaurant offers authentic and delicious Thai and Chinese cuisine that will have your taste buds screaming for more.
Chong Kok Kopitiam; born in 1940, and is a old coffee shop in Klang, Selangor, where the locals go to to have their fill of their favourite nasi lemak, toast, and well known coffee.
Boomtown, an outdoor dining place with a good variety of stalls to choose from and is one of the food places that pulls a crowd every night; located in USJ 11, Subang Jaya.
Urban Food And Fun Adventures In Selangor Magazine Issue
For more articles on Urban Food And Fun Adventures In Selangor, click on the issue tab below. For more issues of Escapy Travel Magazine please click on the Magazine Issues tab.
Click here to read more articles in this issue of Escapy Travel Magazine
Do Not Miss Another Issue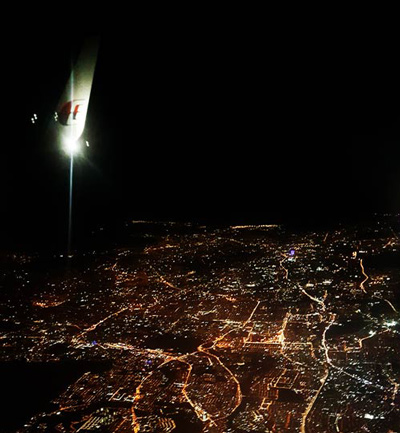 Should you have any enquiries do contact us please...