Fun In A Mall; 1 Utama
Bandar Utama, Selangor, Malaysia.
Malls, the places where people go to to do some shopping. Well, that was many years ago. Competition drives businesses to keep thinking out of the box and malls have certainly evolved from merely a comfortable place to do some shopping to places where families (and friends) go to to spend time hanging out with each other.
I remember when I was little, kiddie rides were introduced. That was followed by roller skating rinks, family video game arcades, and cinemas. Many years later malls started building theme parks in them with large rollercoaster, ferries wheels, and many other types of rides found in outdoor theme parks. These days malls continue to up the ante offering experiences that few would have thought malls would offer.
Left: A forest in the mall. Right: A stream in the mall.
Malls these days are certainly good places to go to to get some physical activity. Of course if you're a fitness buff, malls will probably not give you more fitness benefits comparing to a gymnasium (malls do have gymnasiums too). But if you're a "couch potato" malls are great places to get you started on getting some physical activity, especially one of the larger malls.
We recently visited 1 Utama a huge and successful mall in Bandar Utama, Selangor (Malaysia) that started welcoming visitors since 1995. With a gross built-up area of 5.59 million square feet of space spreading over 7 levels of retail floors; 1 Utama is the largest shopping mall in Malaysia and 7th largest in the world (as at time of writing this article). It certainly is a huge mall. It is so large that I very easily surpass my "daily fitness goal or rather fitness activity goal" of walking 10,000 steps; all done just by walking about in the mall with plenty of extra steps.
Other than a plethora of shops to shop at as well as places to dine at; 1 Utama has a rainforest, a garden called The Secret Garden, an indoor skydiving centre, a surfing pool, two cinemas, a gymnasium, a batting cage, a rock climbing gym, a futsal centre, a PADI 5-star scuba diving centre, a gymnasium, a bowling alley, a family karaoke place, a huge children's play centre, and lots more to offer visitors. Below are some of our favourites.

Rainforest inside the 1 Utama Shopping Mall.
Rainforest
Somewhere in the middle section of the mall is a rainforest that is home to over a hundred species of flora and fauna providing oxygen and a refreshing feeling to visitors. Nature is certainly more relaxing and visitors can relax here, dining alfresco at one of the food places located here.
It is not just the trees and plants that makes up this relaxing green area, but also the sounds of water splashing from a cascading waterfall onto a pond with fishes swimming in it.
The Secreat Garden, a beautiful place with lots of plants.
The Secret Garden
Another green area of the mall is the Secret Garden. The Secret Garden is located on the rooftop and is one of the largest rooftop gardens in the world. The Secret Garden is home to over 600 species of rare tropical and temperate plants including the world's largest water lily, the Victoria Amazonica.
The Secret Garden is a lovely place to relax at. Those with flower or plant related hobbies will certainly find this place interesting. Photographers too will find themselves busy with their cameras taking photos of the various flowers and insects that can be seen here. 
Note that while admission is free, The Secret Garden is only open on Saturdays, Sundays, and Public Holidays from 10am – 10pm. For further information and confirmation of time, do contact customer services at +603 7710 8118 or the concierge at +603 7725 5788, or send an email tocustserv@1utama.com.my.
A place to hit some balls at the roof top of 1 Utama Shopping Mall.
Hit Rooftop Baseball
The batting cage at 1Utama is called Hit Rooftop Baseball. As the name suggests the Hit Rooftop Baseball is located on one of the rooftops of the 1Utama shopping mall. This baseball batting cage is a place to practice batting (hitting balls). Visitors put on a helmet, grab a bat, and wait for the machine to shoot out balls. Batting is certainly not an easy task especially when one does not have good enough eyesight and fast enough reflexes.
Camp 5 Rock Climbing Gym; a good place to learn rock climbing and to practice rock climbing.
Camp 5 Rock Climbing
Those who enjoy climbing rocks yet are not fans of the sun and its UV rays, can do some rock climbing indoors within the comforts of an air-conditioned hall at Camp 5 Rock Climbing gym of which is currently Asia's largest indoor rock climbing gym. Camp 5 Rock Climbing gym has various rock courses set at different difficulty levels that caters to beginners, intermediate climbers, and seasoned climbers that want a place to practise.
One can learn surfing here at 1 Utama Shopping Mall.
FlowRider
Those who love surfing and boarding, and those who want to try surfing and / or boarding will find the FlowRider surf centre a place to spend time at. One can learn surfing here at the surf pool. There are instructors there ready to teach one to surf the FlowRider.
Should one prefer a more mundane activity while one's friend is rider the FlowRider, there is a wading pool here where one can hangout .
Visitors can also experience skydiving here at 1 Utama Shopping Mall.
AirRider
Should one find the FlowRider to be not exhilarating enough, one can ride the air at AirRider indoor skydiving centre. Now this is certainly the highlight when it comes to the activities available here at 1Utama Shopping Mall. Participants put on a suit and step into a vertical wind tunnel together with one of the instructors. When the turbines turn wind is blown upwards and the participant gets to ride the air. This certainly is an exhilarating activity.  

There's More
1Utama Shopping Mall is also a major transportation hub making it easy and convenient for visitors (and tourists) to visit and even to stay at (One World Hotel is linked to the mall). The Bandar Utama MRT station is located here. 1Utama is also the pickup point for various express buses and coaches (Rapid KL, Skybus, Aeroline, Five Star, Genting Express, and ONECARD Express – a free shuttle bus service to various stops available only to ONECARD members).
Should one prefer to visit Genting Highlands; Malaysia's city of entertainment that is located up in the hills (mountain), one can take the Genting Express from here that goes all the way up to Genting Highlands.
1Utama Shopping Mall has so much to offer and there will be more in the future as the mall expands. Should you be in Selangor with a day or two of free time and are wondering how best to spend these free time, perhaps you could visit 1Utama Shopping Mall and have fun there.
Location And Contact Details
1Utama Shopping Mall
1, Lebuh Bandar Utama, Bandar Utama City Centre, Bandar Utama, 47800 Petaling Jaya, Selangor Darul Ehsan, Malaysia.
Customer Service Centre Tel: +603-7710 8118
Email: custserv@1utama.com.my
Customer Service Concierge (3rd Floor Highstreet) Tel: +603-7725 5788
Google Maps to 1 Utama Shopping Mall
Articles Related To Urban Food And Fun Adventures In Selangor Issue.
Click articles below to read more articles on Urban Food And Fun Adventures in Selangor, Malaysia.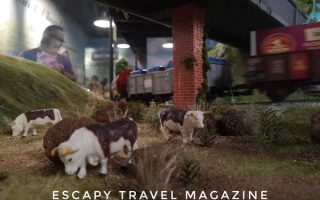 A fun place to learn about the history of chocolates and some of the brands; the Chocolate Museum Kota Damansara is a delightful place to visit especially for chocolate lovers.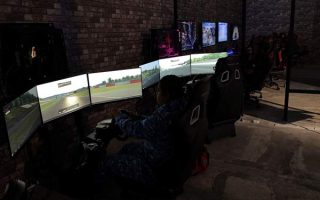 The Pantheon is a gamers hangout that offers everything gamers need and want including high spec gaming computers, VR stations, driving simulators, game consoles, and even a gaming arena.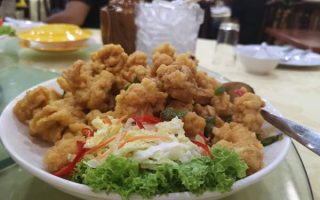 Summit Bamboo Garden Chinese & Thai Restaurant offers authentic and delicious Thai and Chinese cuisine that will have your taste buds screaming for more.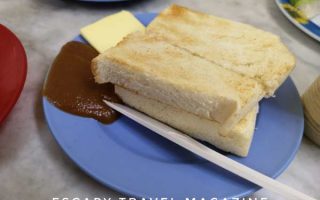 Chong Kok Kopitiam; born in 1940, and is a old coffee shop in Klang, Selangor, where the locals go to to have their fill of their favourite nasi lemak, toast, and well known coffee.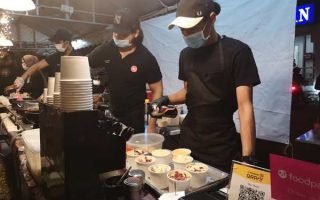 Boomtown, an outdoor dining place with a good variety of stalls to choose from and is one of the food places that pulls a crowd every night; located in USJ 11, Subang Jaya.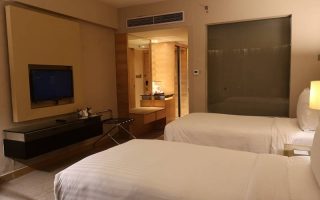 Dorsett Grand Subang is located quite strategically with food places, a hospital, and shopping malls nearby about 30 minutes walk, or 5 minutes by car.
Urban Food And Fun Adventures In Selangor Magazine Issue
For more articles on Urban Food And Fun Adventures In Selangor, click on the issue tab below. For more issues of Escapy Travel Magazine please click on the Magazine Issues tab.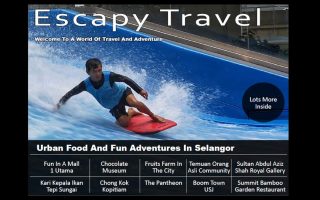 Click here to read more articles in this issue of Escapy Travel Magazine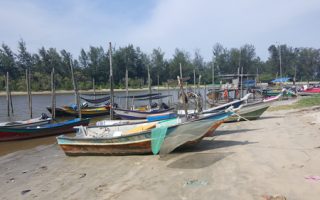 Return to the main page of Escapy Travel Magazine
Do Not Miss Another Issue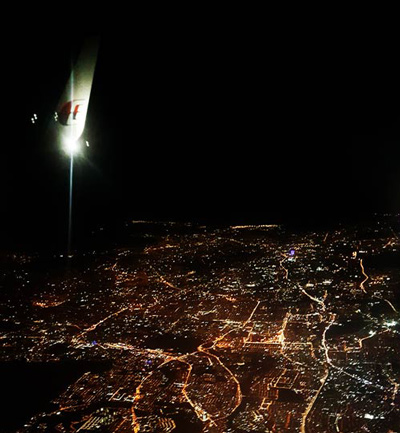 Should you have any enquiries do contact us please...