Chong Kok Kopitiam
Klang, Selangor, Malaysia – Halal
Started in 1940, Chong Kok Kopitiam is an old coffee shop in Klang, Selangor, where the locals go to to have their fill of coffee, toast, nasi lemak (fragrant rice with chilli and other stuffs), etc. whilst sharing a table with strangers who are most like from within the area (Klang); because the place is so packed even sardines in a can are looking at them wondering what it felt like being one of them humans in a Kopitiam. Yes, Chong Kok Kopitiam is famous.
Some of the delicious food served here.
Kopitiams or coffee shops are the Starbucks or Cofee Bean back in the day. They still are the "go to" places for locals who want to hang out and relax with some friends without needing to mentally calculate how much coffee one can sip during the duration of one's time there before one has to spend a "grenade" on another cup. A cup of coffee at kopitiams will not make one cringe with the knowledge of a lightening wallet, and the coffee taste like real coffee because they certainly are real coffee done without the magic touch of a trained barista. This is what one gets at Chong Kok Kopitiam; real coffee.
Left: famous coffee. Left: toast.
Old School
Other than food, the appeal of Chong Kok Kopitiam is its old school charm. Dining at Chong Kok Kopitiam is like climbing into a DeLorean and travelling back into the past. The setting of the restaurant reminds me of a time long gone, perhaps back in the 70s to early 80s. The chairs, tables, etc. may have change but the ambience is the same.
Having my coffee and toast here brought back a rush of memories when I used to go to the kopitiams with my late dad for our cup of tea, coffee, toasts, and pau (buns with filligs), and even dim sum. Those days we used to share a cup where he would pour the tea into the saucer and I would drink from the saucer while he drank from the cup.
Old school ambiance; a walk down memory lane. 
Should you be in Klang and want to take a trip down memory lane, do visit Chong Kok Kopitiam. The recommendations here are the nasi lemak (the one with side dishes to choose from), toast with half boiled egg on top, and coffee. There are other foods to try too but these are recommended ones here.
Location And Contact Details
Chong Kok Kopitiam
Address: 5, Jalan Stesen, Kawasan 1, 41000 Klang, Selangor, Malaysia.
Google Maps to Chong Kok Kopitiam.
Articles Related To Urban Food And Fun Adventures In Selangor Issue.
Click articles below to read more articles on Urban Food And Fun Adventures in Selangor, Malaysia.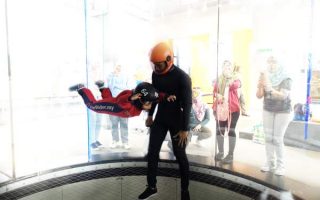 1 Utama a huge and successful mall in Bandar Utama, Selangor (Malaysia) where visitors can go there to experience activities such as skydiving, surfing, rock climbing, etc.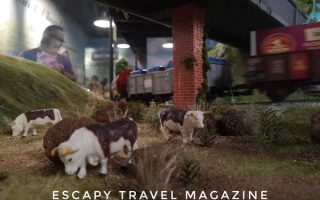 A fun place to learn about the history of chocolates and some of the brands; the Chocolate Museum Kota Damansara is a delightful place to visit especially for chocolate lovers.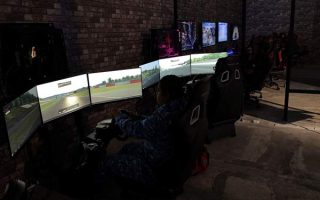 The Pantheon is a gamers hangout that offers everything gamers need and want including high spec gaming computers, VR stations, driving simulators, game consoles, and even a gaming arena.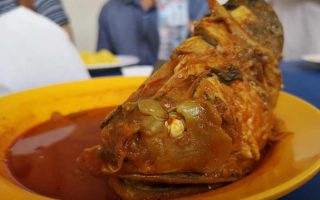 Kari Kepala Ikan Tepi Sungai serves delicious fish head curry and they are well known especially to the folks of Klang.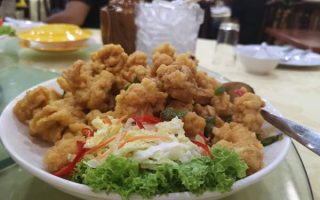 Summit Bamboo Garden Chinese & Thai Restaurant offers authentic and delicious Thai and Chinese cuisine that will have your taste buds screaming for more.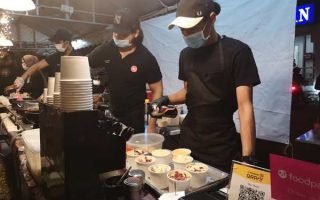 Boomtown, an outdoor dining place with a good variety of stalls to choose from and is one of the food places that pulls a crowd every night; located in USJ 11, Subang Jaya.
Urban Food And Fun Adventures In Selangor Magazine Issue
For more articles on Urban Food And Fun Adventures In Selangor, click on the issue tab below. For more issues of Escapy Travel Magazine please click on the Magazine Issues tab.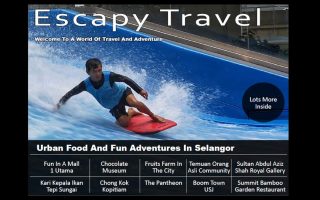 Click here to read more articles in this issue of Escapy Travel Magazine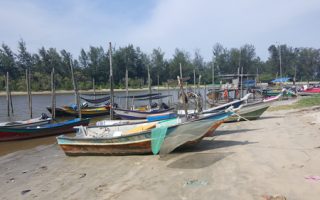 Return to the main page of Escapy Travel Magazine
Do Not Miss Another Issue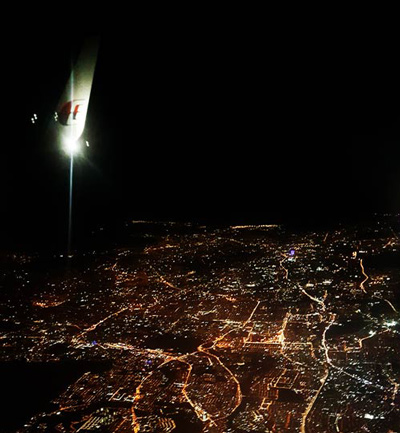 Should you have any enquiries do contact us please...